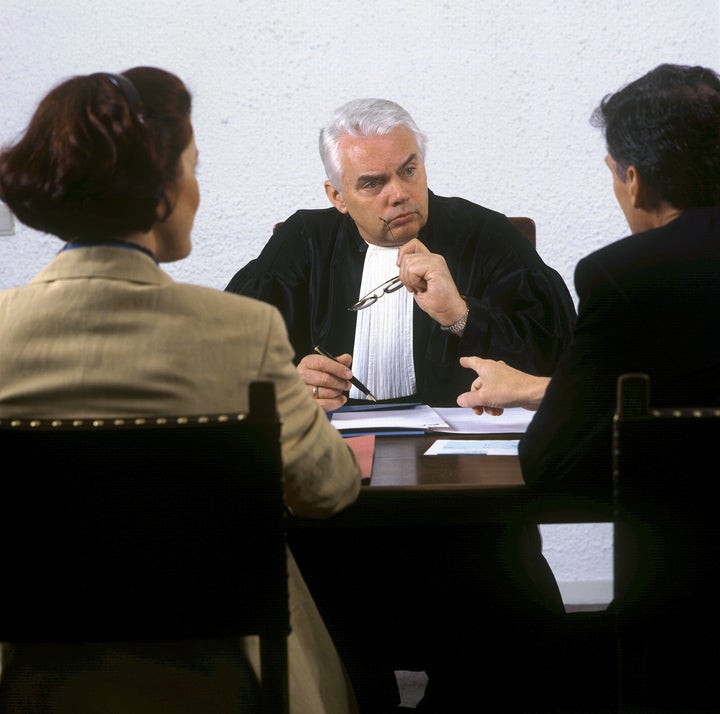 Almost everyone involved in divorce becomes frustrated by the legal process. Both mothers and fathers feel like the system works against them. In recent years, there has been accumulating evidence that mediation can prevent many of the legal hassles faced by parents and prevent harmful court fights over custody and visitation. A report by Marsha Pruett and colleagues indicates that a combination of mediation, parent education and support services can be especially helpful in reducing litigation among divorcing couples.
Pruett and her colleagues recruited 142 families with a child under 6 years of age who had filed for divorce. Half the families received the usual court services, and the other half of the families participated in range of services including parent education, mediation, case management and clinical intervention with collaborative input from legal and mental health professionals. (More about the program here.) The scientists measured the mental health of the parents, their degree of conflict and cooperation, the mothers' support of father involvement and parenting plans.
The major finding of this study is that litigation is reduced by the intervention, but most important, that these improvements can be attributed to how mothers and fathers work together. For mothers, the intervention increased their support of father involvement, which reduced the litigation. For fathers, the intervention reduced negative changes in their relationships with their children and increased their support and consistency in implementing the parenting plan. Also, these intervention services reduced the amount of legal rangling by fathers.
Overall, this study found that the multiple intervention services helped parents be more consistent with their parenting schedules and led to a greater number of overnight stays with the nonresidential parent. Again, this led to less litigation. These findings suggest that court and human service systems can provide a range of services to families that will likely lead to less contentious legal battles and fathers and mothers who are more satisfied with the outcomes. From previous research, there is also evidence that less legal conflict will also result in better outcomes for children and adults following divorce.
An important limitation of this study is that high-conflict couples did not participate. Likewise, parents with substance abuse and those involved in domestic violence were also not included in this study. Thus, this type of intervention is not necessarily suitable and helpful to all families. The services needed by these families are more complicated and deserve more attention.
Popular in the Community