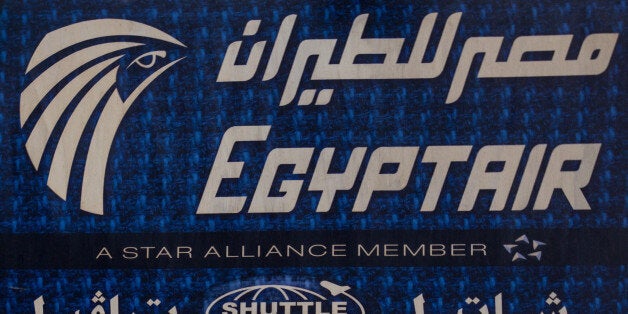 Firstly, it is important to voice my solidarity with the families of the victims of last week's horrific EgyptAir crash. It is also important to voice my solidarity with the people of Egypt and its government during this tough time, which is indeed expected to aggravate the economic crisis that has hit the country since the 2011 revolution.
However, I don't think the Egyptians expect their loyal friends to only share sympathy. After all, the media must also play its role of constructive criticism, and when needed a spade must be called a spade.
Following three aviation incidents in less than one year - the Russian plane bombing in Sinai, the EgyptAir hijacking in Cyprus, and last week's crash in the Mediterranean - we cannot but say that the overall situation has become disturbing.
It is sad, but true, that EgyptAir may now face the same unfortunate fate of Malaysia Airlines.
The risk to tourism Of course, the bigger issue is that Egypt's tourism is now in a dire state. Despite the country being rich in antiques and ancient sites, as well as the charming atmosphere of popular venues such Sharm al-Sheikh and Hurghada, tourists can't be expected to risk their lives to go there. This is a reality that can't be changed by anything except by the facts on the ground, as such, it simply doesn't matter how much the tourism authorities encourages them to return by providing special offers and discounts.
Indeed, some might argue that these incidents are fated and could happen anywhere in the world. Others may believe in a conspiracy against Egypt to destroy it and impoverish its people (including recent reports of an alien attack!) Of course, I won't comment on speculation or conspiracy theories, but at the same time I must urge Egyptians to take immediate action to save this crucial industry.
'Connections' and negligence To explain what I mean, here's something I experienced two days after the Russian plane crashed in Sinai in October 2015, at a time when security procedures were supposedly tighter.
I was invited to Cairo to attend an event and I chose EgyptAir to travel there. Before boarding the plane, a young woman was screaming at an airline employee on the first class counter because he refused to allow her to ship a huge package to Egypt. She then picked up her phone, called someone, then gave her phone to the employee who was frightened out of his wits once he realized who he was talking to. It all ended in the woman's favor without further inspection and without her paying for the extra luggage, as far as I could see.
This is an example of how someone's "connections" can pose serious threats to security. Another problem is the practice of employees who can be unprofessional and not fulfill their duties, such as not searching a passenger either out of kindness, at best, or negligence and laziness, at worst.
These practices may not seem disastrous to an employee whose logic is "so, what could possibly happen?" But the consequences are almost always bigger than one can imagine. All it takes is for one incident caused by a single security breach to paralyze tourism for months, or even years.
What is now required is an immediate review of all security and safety procedures in airports and planes. There must also be a mechanism to control and assess the performance of security and customs employees and put an end to negligence.
REAL LIFE. REAL NEWS. REAL VOICES.
Help us tell more of the stories that matter from voices that too often remain unheard.