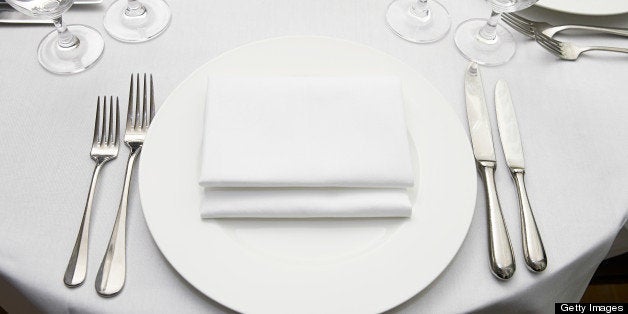 There seems to be a new restaurant opening up every other day. Regardless of how big, or small, the place you live in is, there is always a new local grill or chain opening up. So how do you differentiate yourself from every other food joint opening up? Yes, traditional marketing and advertising should be in your budget, things like radio ads and signage, but if you want to set yourself apart from the others you'll have to get creative with promoting your restaurant.
With apps continuing to play a near-integral role in our daily lives, it stands to reason that promoting your restaurant through mobile apps like Belly and Allset should be at the forefront of your mind. We've compiled a list of different promotion avenues you should look into when promoting your eatery. Check them out below.
Social media: One of the best ways to entice diners into your restaurant is with a strong social media presence that is heavy on the food photos. Use apps like Instagram to get their mouths watering. Being active, and creative, can be enough entice those on-the-fence diners into your place of business.

Having a Facebook page should be a no-brainer, as well, and gives you a chance to connect with loyal patrons, as well as answer any questions left by customers who have yet to eat at your place of business. You can also use social media to promote sales and even give your followers the occasional discount.

Convenience Apps: One of the most difficult parts of trying to plan a work lunch with colleagues is having to plan for wait time. Waiting for a table in a crowded restaurant and then having to wait for your food to be prepared. If there were a way to alleviate these wait times you could bring in a new group of customers, the business professionals.

By partnering with an app like

Allset

you'll be able to offer the convenience of a fast food joint, but at a sit down restaurant. Not only are you offering a new avenue for diners, but you'll be able to increase table turnover time by being able to plan for table reservations and cooking times. By being able to plan accordingly you'll be able to optimize the time for servers and cooks and, in turn, keep tables full and maximize your employees' time.

There are other apps that allow you to reserve a table, sure, but Allset takes it that one step further by allowing you to pre-order your food, as well. Reserving a table can save you time, but most of your traditional wait time comes from food prep. If you can cut out that time, your lunch options expand and you're not stuck with the traditional fast food options and premade meals. Pre-ordering your food at a sitdown restaurant can be a powerful selling point, one that many competitors will not be offering.

Loyalty apps: You should always be looking for ways to get new customers into your eatery, but keeping them coming back should be a top priority. If you look at it from a financial standpoint, retaining customers is not nearly as expensive as enticing new customers. So while using a loyalty app may result in some discounted meals, you'll be saving (and making more) money in the long run.

Using an app like

Belly

can keep customers coming back. By using gamification, you can entice customers to keep coming back in order to score a free meal or discount. You could go oldschool with it and use a punch card, but they can be hard to keep up with and doesn't easily allow for changes to your discount program.

Yelp: Yelp gets its own category. Yelp is a powerhouse when it comes to restaurants and people's perceptions of them. Yelp allows people to leave reviews on their dining experience that other patrons can then use as a deciding point when choosing a place to eat. Restaurants can be made, or broken, based on Yelp reviews so you want to make sure you're right there with the customers.

The important thing to remember about Yelp is that regardless if you set up a profile or not, people can and will review your restaurant. You need to take charge of the situation and set up and curate your Yelp page as best possible. By adding as much information as you can and adding enticing photos and menu pricing you can help set the tone for your restaurant's Yelp page.

Location apps: While Foursquare (and Swarm) has lost some steam, check-in apps like these can be used by potential diners when deciding on a restaurant to eat at. It's a great way to check out what others think of the restaurants around you. Like Yelp, curating your Foursquare page can help on-the-fence diners with their decision.

Having things like Foursquare and Yelp set up not only gives patrons a place to review your restaurant, but these additional avenues also help with search queries, meaning your restaurant is more visible in search results made by curious Googlers.

Mobile POS systems: By expanding the ways you allow customers to pay for their meal you open up entirely new revenue opportunities. Not only does it allow for more versatility, but it is also has that modern flair that many diners desire and it offers an easier way for customers to quickly pay and be on their way.

Something like Square is a great mobile POS that could allow customers to pay while still at their table. Have your servers equipped with iPhones or iPads and simply swipe their card directly at the table. No waiting on checks and waiters to bring back your receipt to sign. Allset, mentioned earlier, also allows customers to pre-pay for their meal directly from the app, continuing the theme of getting in and out quickly while still enjoying a quality meal.
In a never ending sea of dining choices, restaurants have to find creative ways to market their restaurant. Creative ads, commercials, and traditional SEO like Adwords are a great starting point but by adding some of the above tips into your marketing strategy, you can see even more gains than by traditional techniques alone. Allset is a great example of creativity sparking virality. The app is spreading like wildfire in tech circles, with busy techies telling others how convenient it is to eat at sit-down restaurants, even with their limited timeframes. Being one of the restaurants utilizing this type of technology can result in an increased number of customers who maintain a busy lifestyle. It's a tough demographic to snag, but will be well worth it.
The main thing to remember is that whatever avenues you decide to take, make sure you put 100% into them. Like mentioned prior, an Instagram account is a great idea, but if your last post is from 37 weeks ago, people might assume you've closed shop. Being active on Yelp is also a smart move, but remember to treat all reviews (even the bad ones) the same, and
stick your foot in your mouth. Like the meals themselves, the main thing to remember is to be creative in your restaurant marketing strategy.
Popular in the Community