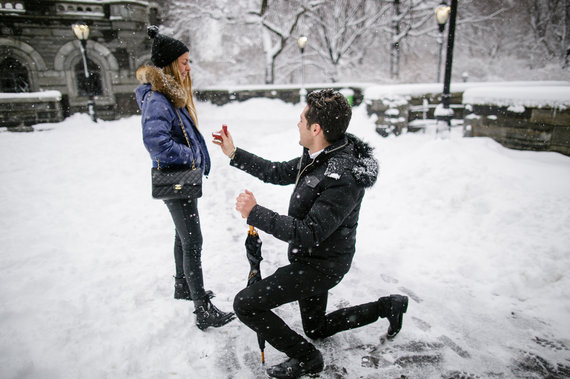 It is officially proposal season! November through February marks the time of the year when hopefuls around the world flock to jewelry stores to choose their engagement rings and start planning their perfect proposal idea. As Proposal Planners, we recommend a holiday proposal because it is a great way to create new memories together and also, there are a lot of advantages to proposing during this time of year. Here's our checklist of things to do when planning a holiday proposal:
1) Get the Ring. Take advantage of holiday deals with jewelers. Many of them will be running specials on engagement rings during this time so go early before all the good ones are taken. Be sure to think about how you will hide the engagement ring on the day of since the box they come in are usually bulky. Consider purchasing a thin engagement ring box if you think it could be a problem.
2) Select the Vendors. Often times proposers are competing with brides for the best proposal venues. But this time of year is considered "off-season" so you may be able to get some deals and budget-friendly opportunities.
3) Plan Ahead. Some vendors, such as caterers and many event spaces do a lot of business in the holiday season, and you might get locked out if you don't reserve them as soon as you can. Think about who would be in high demand for a holiday party and book them first.
4) Coordinate Schedules. Know your (and her) family's and friends' holiday plans, to avoid conflict or overscheduling. The last thing you want is to plan your proposal on the day her mom planned on throwing her sister's surprise birthday party! It's especially important that your proposal doesn't overshadow (or get overshadowed by) a big family event. Like your girlfriend's brother plans on proposing the same day...eek!
5) Secure the Date. Establish a fake holiday plan to make sure she doesn't leave town or schedule over your proposal. Don't go all out on the fake story (women can detect when something is fishy), and don't make promises you don't plan on keeping, but make sure that she's got that time penciled in.
6) Get Help. Recruit any helpers early, so no one is double booked. The last thing you want is for your main helper to already be committed to running a holiday party or traveling somewhere at the same time as your proposal. Helpers include friends, proposal planners, etc.
7) Be Original. Whatever you do, avoid holiday clichés, such as the ring in a gift box or on a tree branch.
8) Go With the Flow. No matter what happens, if the weather is bad or things don't go to plan, enjoy the fact that you have found the one you cannot live without and live in the moment!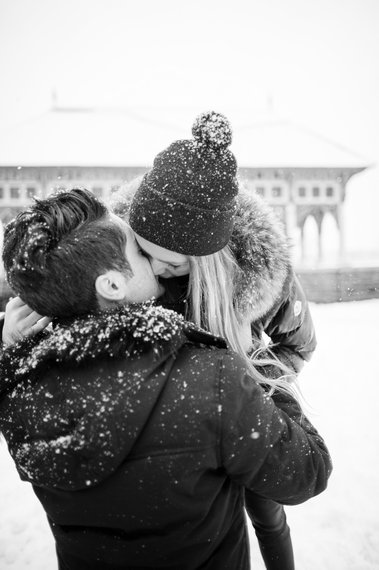 Follow this checklist and you will be well on your way to having an amazing holiday marriage proposal.
Photography: By Petronella Photography
Popular in the Community