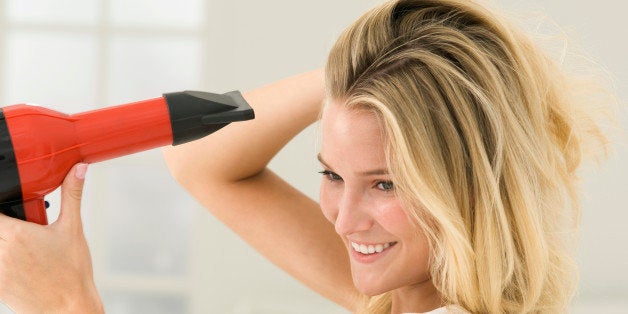 I have a lot of clients who come to me complaining about their inability to achieve volume in their hair at home. When I hear this, I always provide them a mini tutorial and tips on how to achieve the sought after height and bounce on their own. Since you're not in my chair though, I thought I'd provide you some helpful advice if volume is what you seek!
There are primarily two avenues that you can take to give yourself a good foundation of volume, and those are via the round brush or via velcro rollers. If you choose velcro rollers, keep in mind that the fatter they are, the more lift you'll achieve.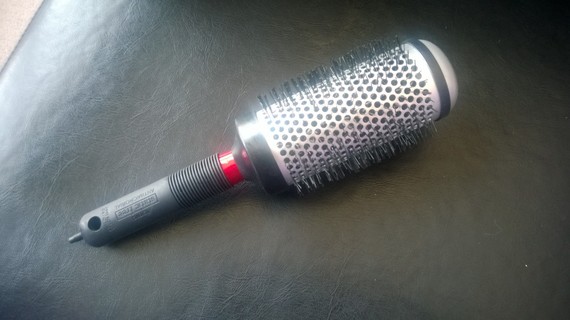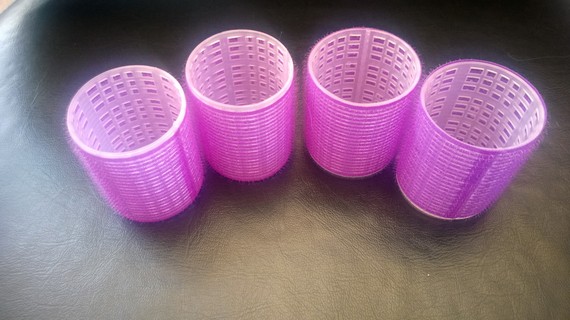 If you are looking to achieve volume through your blow dry, make sure to prep wet hair with a volumizing product. Personally, I love CHI's Magnified Volume Spray Foam, but there's a ton of other body-boosting blow dry prep products out there.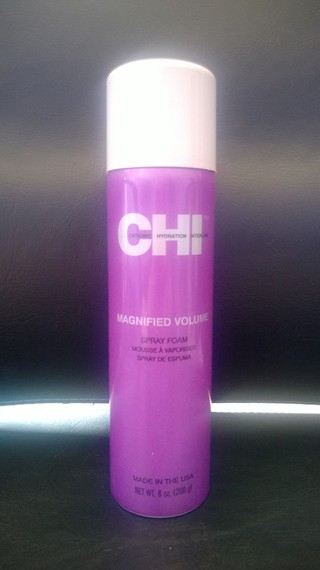 Whether you choose to use a round brush or velcro rollers, many basic concepts are the same.
1) You need to over-direct the hair when blow drying with your round brush or when inserting your velcro rollers.
Over-direction simply means to pull the hair in the opposite direction from which it falls. With that in mind, you will take sections of hair and pull up and over in order to give the roots lift. Hold the hair with tension. The most important areas of the head to use your round brush or rollers is in front of and at the crown of the head and along your part line on both sides.
(Please disregard my horrific outgrowth! I know, I know, I'm due for highlights.)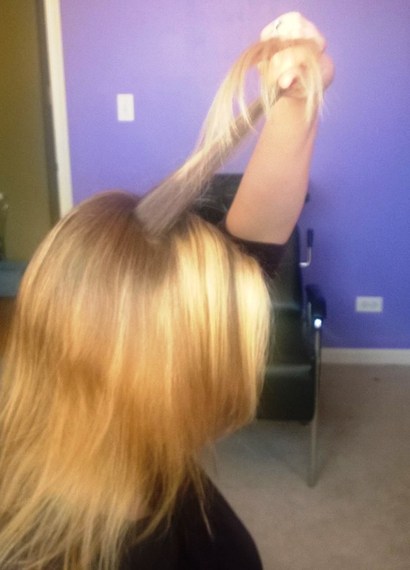 If you are blow drying the hair, it should be about 80 percent dry by the time you start using your round brush. If you are using velcro rollers, you have the option to use them on damp hair, apply some heat on them with the blow dryer, and let them set, or you can put them in your hair when it is completely dry. Personally, I prefer the second option. If you do choose to put the rollers in your hair when it's dry, spray with some flexible, but strong hold hair spray, shoot some hot air from the blow dryer on them in the direction they are rolled, and let them set and leave them in while you do your makeup. When you gently remove them, you will have great lift at the roots and a sexy sway and bounce to your hair. If you choose the round brush avenue, insert your brush at the root and continue to hold it in the over-directed position while applying heat in the direction of growth. Bring the round brush through to the mid-shaft and ends. A great trick is to shoot heat at your roots from underneath while holding the hair up. This ensures added volume.
Have I mentioned yet the importance of a focusing nozzle on your blow dryer? Why, I don't think I have! You need one. A focuser helps you direct and concentrate your heat. You want to make sure that the heat you're blowing follows the direction the hair grows/falls. If the heat is shooting in the opposite direction, it will cause unwanted frizz. Get a focuser!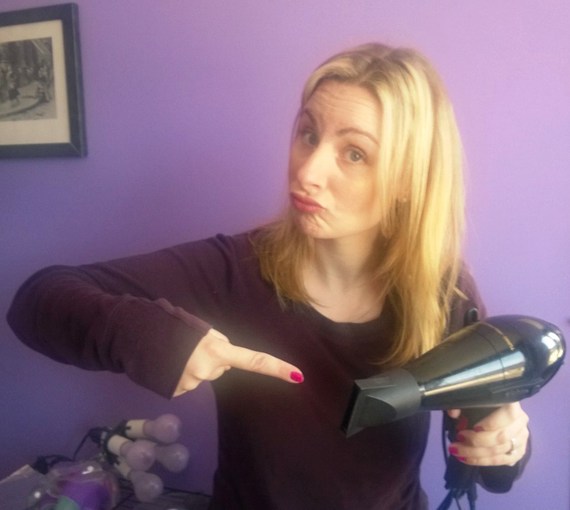 Now that you've established great bounce and volume, we want to make sure it stays. You have the option to hairspray your hair and go OR tease/backcomb your hair, smooth, hairspray, and go. Since I'm a big fan of big hair, I always opt for at least a little backcombing. Again, lifting at the apex or crown of your head and at each side of your part and over-directing are essential to this process.These are consistent musts for creating voluminous locks. You will want to take thinner sections and at least two to three of them at each area of the head to create a solid roundness and foundation of volume. Lift each section and using either a tail comb or teasing brush, backcomb the hair underneath the section by combing down to the root starting from the root and moving through the mid-shaft of the hair. Do NOT comb or brush back and forth; this will add frizz and a little damage in for extra measure. Only backcomb in ONE direction. The reason I recommend a tail comb or teasing brush, as seen below, is that the ends of both provide you the ability to section the hair easily.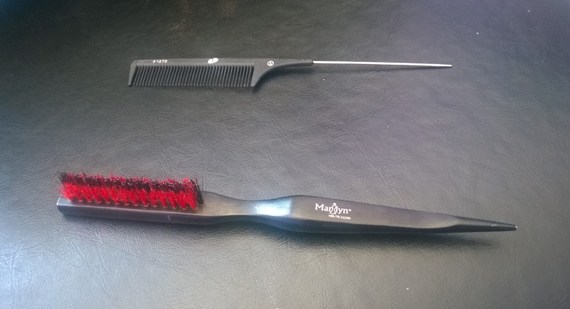 Once you've backcombed, gently lay the hair back down and smooth over with either your comb or brush. Give yourself a nice bath of hairspray, and you're good to go. Go big or go home, baby! :)