We live in an extremely exciting time period. After 50 years of messy relations between the United States and Cuba, Americans can finally (legally) visit the island. It was an honor to explore a unique and some-what forbidden land. A vibrant love for freedom, an emphasis on the arts, and 2 dollar mojitos make Cuba one of my favorite destinations. If you are considering planning a trip here is a step-by-step introduction guide to making your voyage a reality.
Everyday it seems that more and more airlines are adding Havana, Cuba (HAV) to their list of destinations. JetBlue, Sprint, Delta, American Airlines, and United all have flights from the United States to Havana. Anyone who travels with me knows that I am a huge Google Flights enthusiast. I found my roundtrip JetBlue Airways flight for $200 US Dollars. Yes, you read that correctly - it was only $200 from NYC to Cuba and Cuba back to NYC. This price included a personal item, a carry-on item, a free checked bag, and Cuban health insurance.
Of course prices change depending on the time of year, but it seems that most flights to Cuba from NYC are under $300 at the moment! My best advice when booking a flight is using a search engine like Google Flights, Skyscanner, or Momondo because these will search and compare multiple flights.
Once your dates are confirmed and you book your ticket - CONGRATS! Now all you have to do is take care of some clerical work.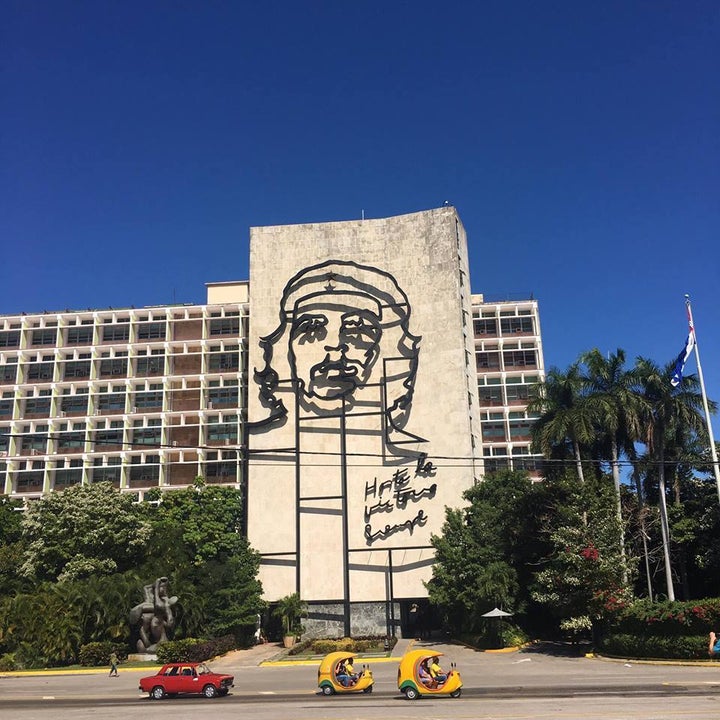 The most common questions I get when discussing visas are:
"Don't you have to go to the Cuban Embassy?" and "Isn't there a long application process?"
Based off of my experience with JetBlue Airways, the answer to both of these questions is no. Although all Americans traveling from the USA to Cuba must obtain a visa, the process is pretty simple and relaxed with JetBlue, but experiences may vary from airline to airline.
Family visits
Official government business
Journalistic activity
Professional research or meetings
Educational activities or people-to-people exchanges
Religious activities
Sports and public events
Support for the Cuban people
Humanitarian projects
Research
Informational materials
Authorized export activities
My January trip to Cuba was classified under Educational Activities, but it varies from person to person. Regardless of which one you pick, make sure that you have a detailed copy of your itinerary, because you may be asked to prove your activities/intentions before departure. Most visas are purchased on-site at the airport during check-in. The process was about 10-15 minutes and costs about $50 USD with JetBlue. There is no long application involved - simply sign a few sheets of paper and pay at the check-in desk; don't stress yourself out!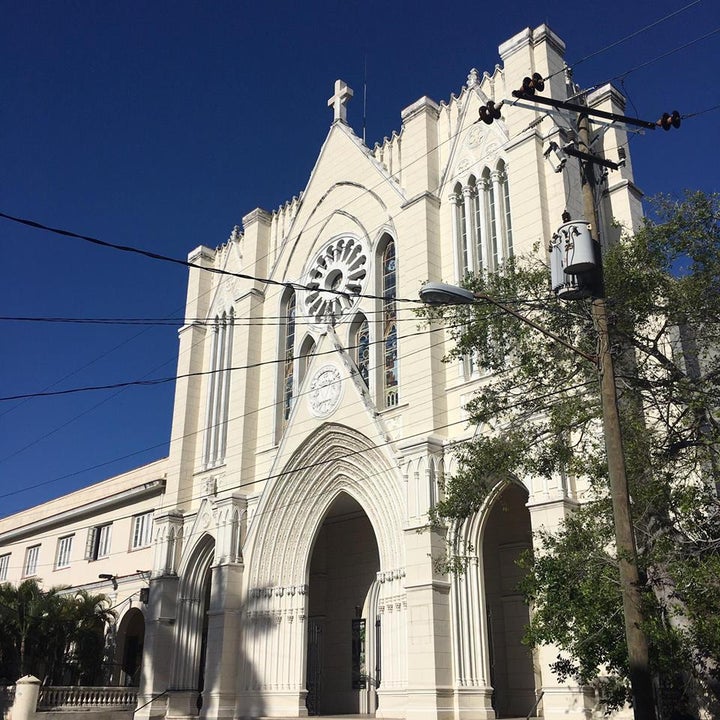 Cuba is world renowned for its extravagant hotels like Hotel Inglaterra and the infamous Hotel Nacional. These places are fantastic and iconic, but they are beyond unattainable for travelers on a budget. If you can afford a hotel in Cuba, I recommend having that experience, but I damn sure know that I can't afford one, so here some options for cheap housing:
Despite limited access to wifi, Airbnb is quickly growing in Havana. My friends and I booked a gorgeous Airbnb for $10 a night (per person) right off of Malecón. I love Airbnb, because it is payed for in advance and all you have to do is show up; it leaves you with one less thing to worry about. I had a fantastic experience. Our host called a taxi to bring us from the airport to the doorsteps of his apartment in Havana, he gave us advice on what to do in Havana, and he was just really simpático. My only recommendation when choosing accommodation is to think about what kind of environment you want to live in. For example, Habana Vieja tends to be more bustling and hectic because it is a popular area amongst Cubans and tourists. I wanted less tourists, and more of an authentic Cuban experience per se. I stayed in Vedado, at the top of La Rampa, and it was a very safe and hip neighborhood. I was always surrounded by Cubans, and I was a 5 minute walk from the Malecón (the waterfront), and some really dope bars. This area is also very queer friendly which was a huge plus for me. Definitely do a little bit of research on the different neighborhoods in Havana to see which one best fits your taste.
La Habana is one of the featured destinations on Airbnb at the moment, so I'm sure that you will have no problem finding a cozy and inexpensive accommodation.
Another inexpensive housing option that has been popular for decades is casa particulares. These are Bed and Breakfast-type homestays in a Cuban's home. I did not experience this type of accommodation so I do not want to speak incorrectly about it, so I put a link below to better help you understand what they are.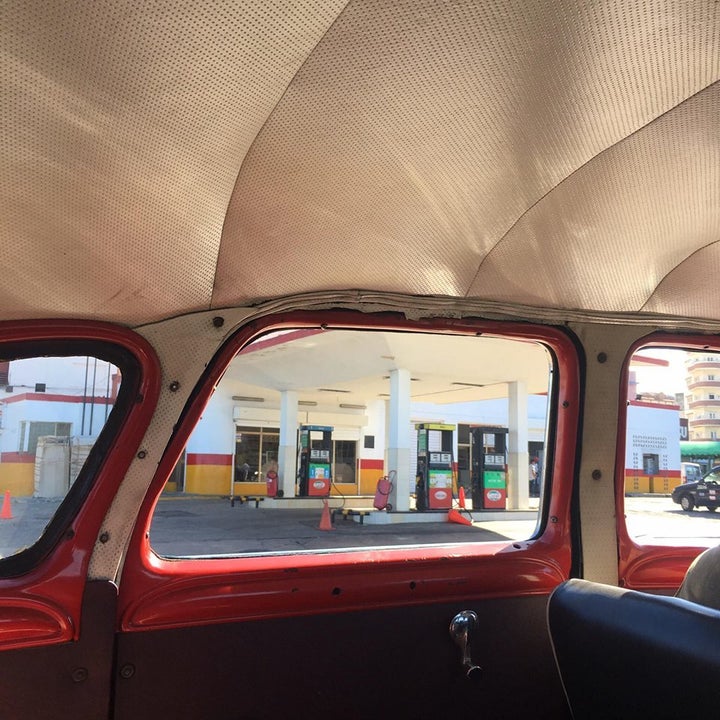 This is the one confusing part about preparing for the trip. As you may have heard, American debit and credit cards do not work in Cuba and American dollars are heavily taxed; therefore, you need to take out enough money to last you the whole trip before you leave The States.
Cuba has two currencies: Cuban Peso (CUP) and Cuban Convertible Peso (CUC). The CUC is primarily the currency that most tourists use, whereas the CUP is the currency amongst Cubans. Since Cuba is a communist state, most Cubans live off of 25CUC per month, which does not sound like much to American ears, but that is why the island has two forms of payment. The two currencies create a balance so that Cubans have access to their necessities, and so that tourists do not impose on the Cubans' resources; it is only fair.
Once you understand that, then exchanging money is very simple. There are a ton of exchange booths at the Havana airport and there are also Cadecas in central Havana. As we all know Cuba and the US have a very rocky and messy history; therefore, Cuba has hefty taxes (13%) on the US dollar. I do not recommend bringing USD to Cuba. I personally brought Euros. Here is a step by step breakdown of exchanging money:
Make a budget for the length of your trip, and add in an extra $100 as cushion money. (Budget tips are in the next section of the post)
Go to your local bank, in advance, or to an exchange booth to change your USD to Euros.
When you arrive in Cuba, change your money from Euros to CUC at the Havana airport.
I know that this seems very extra, but it will save you a ton of money in the long run. Since Euros are not subject to a penalty tax, you'll get a better conversion rate.
This piece was originally published on nasirfleming.com; please check there for the full article.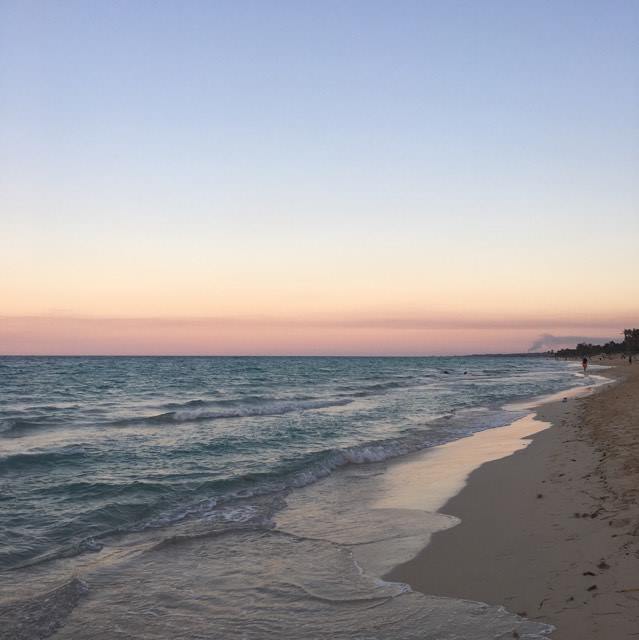 Related
Popular in the Community