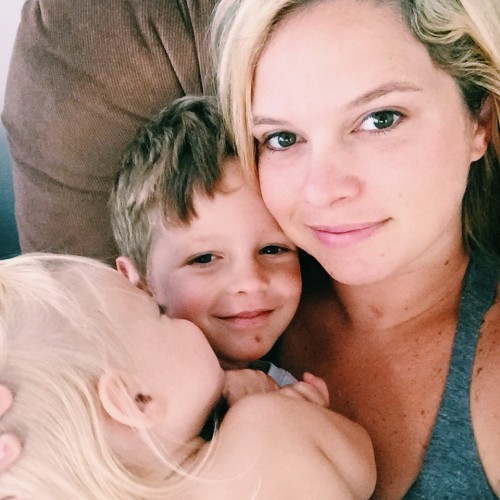 Every week or so, someone asks me how I have time to read all those books while also being a wife and mother to two young children. It's a valid question, considering most people have better things to do than speed read celebrity memoirs and young adult thrillers. My standard answer is usually pretty tongue-in-cheek. For example, "You should see my dishes!" or "I just don't parent my children!"
It is not the whole story, but it's not exactly a lie either. I absolutely neglect my dishes and ignore my kids for the sake of reading, but there's more to it than that. But before I answer how I do it, let me tell you why.
Just like every other unathletic millennial girl, I've been reading under the covers until 2 AM since 1995 when Stacey McGill got diabetes in The Babysitter's Club. For as long as I can remember, reading has been both an escape and joy. It's also become a habit and discipline. Any writer knows that in order to write anything, you have to read everything. In an interview last year, the Portuguese Nobel prize winner Jose Saramago was asked about his daily writing routine. His answer was, "I write two pages. And then I read and read and read."
So that's why. Here's how.
I just do it. Not every day, not every week, not when the kids are sick or I'm in the middle of projects -- but most of the time I simply make the time to read. My house is rarely clean because I don't consider being a housewife my job. Mothering, yes. Loving my children and helping them grow up, of course. But the laundry? The dishes? The piles of unopened mail and old magazines? That is not part of my job description. I help take care of those things because I live here, but I'm not putting it on my resume because most of the time everything is messy and I wait for Austin to be home so we can work on it together.
Mother first. Writer second. The rest is relationships and occasionally taking out the trash. Whenever I see friends and family who find joy in cooking or general housewifery (and househusbandry!), I think-- Atta girl! Please invite me over for your casserole. I will never be that woman. I will always push aside housework and complicated recipes for reading or writing or lying on the floor while the kids try to scratch my eyes out.
Speaking of the kids, I will also always be the mom who says, "This is Mommy's time!" or "I'm reading, please stop poking me with that fork" because 1) There are only so many minutes in a day I can play dinosaur tea party and 2) Monkey see, monkey do. And if my monkeys turn out to be readers who sometimes neglect their chores to finish the last few chapters, I will consider that a pretty big win.