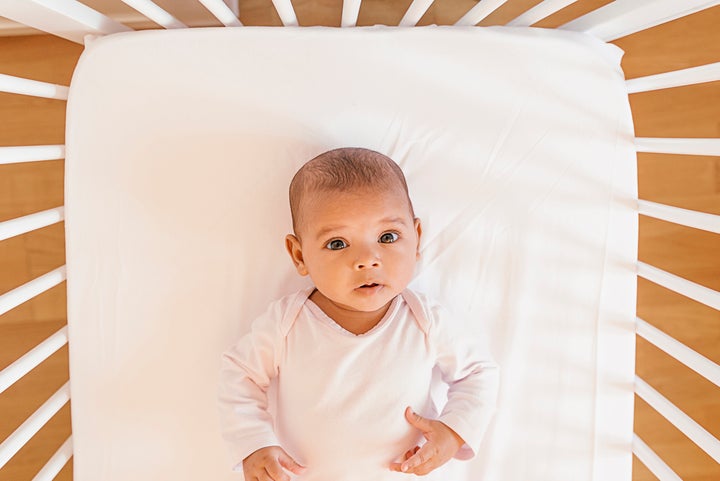 "This is the paramedic, we're driving in with a 4-month-old. Mother found it in the crib, not breathing. CPR underway."
As an ER doctor, there are few calls that you dread more, few that make you feel as sick to your stomach, that just make you stop.
Are you putting your baby at risk? Here are the risk factors:
While some the SIDS-related death have no apparent cause, over 95 percent of them are associated with one or more risk factors. Many of these risk factors are preventable:
1. Smoking during pregnancy
2. Age of mother under 20 years
3. Late or no prenatal care
4. Preterm birth or low birth weight
5. Putting baby to sleep on his or her stomach
7. Sharing a bed with parents
If you have a baby under the age of 1 (or are about to have a baby, in which case, congratulations!), please take these preventative measures:
1. Back to Sleep: You and I slept on our stomachs—and the rate of SIDS was double that of today. In the 1990s, guidelines changed to putting babies to sleep on their backs, rather than their stomachs or sides, which increase the risk of SIDS. "Back to sleep" cuts the risk of SIDS by over 50 percent, so make sure that you're taking this very easy step, every single time.
4. Use a wearable blanket and swaddle only up to a certain age: Wearable blankets are safer than loose blankets in the crib. If you're swaddling your infant, make sure to only place him on his back, and AS SOON as baby shows any signs of attempting to roll, ditch the swaddle, which can become a potential risk factor for SIDS once baby is more mobile. I was a big fan of wearable blankets that could be used as a swaddler or a blanket (like the Halo SleepSack Swaddle - as soon as your child shows any signs of starting to roll, take her arms out, and you can just velcro the straps under her arms, leaving them free). Or once your child outgrows that, just use a wearable blanket like the Halo Sleepsack, which we used with my daughter well into her second year.
5. Consider a pacifier: If your baby likes the soothing effect of a pacifier at bedtime, go ahead. We don't fully know why, but research has shown that pacifiers at sleep-time can reduce the risk of SIDS. Be sure to not use a pacifier "leash." The hospital where I had my daughter gave me Philips Avent Pacifiers, but there are a ton of brands, and I suggest buying the pacifier from the same company that you use for baby bottles/nipples, so baby is accustomed to the shape.
This post was in part sponsored by Halo, a company that I love (and whose products I used long before they sponsored this article), due to their safety profile and mission to reduce the rate of SIDS in our country. Founded by a father after losing his little girl to SIDS, Halo products have a singular focus to keep our babies safe while they sleep.