Spilling on our shirt is just one of those things we do as clumsy humans. We never see it coming, yet it happens all the time, especially when we're enjoying our morning coffee. Caffeine tastes so good until it's splattered all over our white shirt.
Luckily, there are some quick and easy things that can be done. Take a deep breath, speed walk to the bathroom and try one of these tips from stain removal sage, Carolyn Forté, Director of Home Appliances and Cleaning Products, and Textiles at The Good Housekeeping Institute:
Pull the stain out of the fabric using paper towels.
Forté notes that it's extremely important to resist rubbing the stain into the fabric. If the stain has done minimal damage, sometimes it's just a matter of gently blotting the affected area with a dry paper towel or absorbent cloth like a rag or old T-shirt.
If the stain is more severe, place a dry paper towel underneath the area, wet your finger with water, dip it into dishwashing liquid or hand soap and delicately dab the stain. Then use a damp paper towel to lightly blot the stain. Let it dry for a few minutes.
Reach for a stain removing towelette, wipe or pen.
If this isn't your first rodeo and you have stain removing products handy, let them work their magic. Forté recommends Shout Wipe & Go instant stain remover wipes or the Tide To Go stain removing pen. The wipes have the perfect texture for lifting tough stains, while the pen is great for dabbing little drops. We think it's a good idea to keep these babies around at all times just in case.
If the fabric is dry clean only, the best you can do is blot...
Forté suggests only blotting delicate fabrics with a dry material to avoid ruining the garment. Using water or applying soap could exacerbate the issue. Unfortunately, you'll just have to be patient and stick it out.
Dealing with other wardrobe malfunctions? Watch the video below for some quick and easy tips to help you get it together in seconds: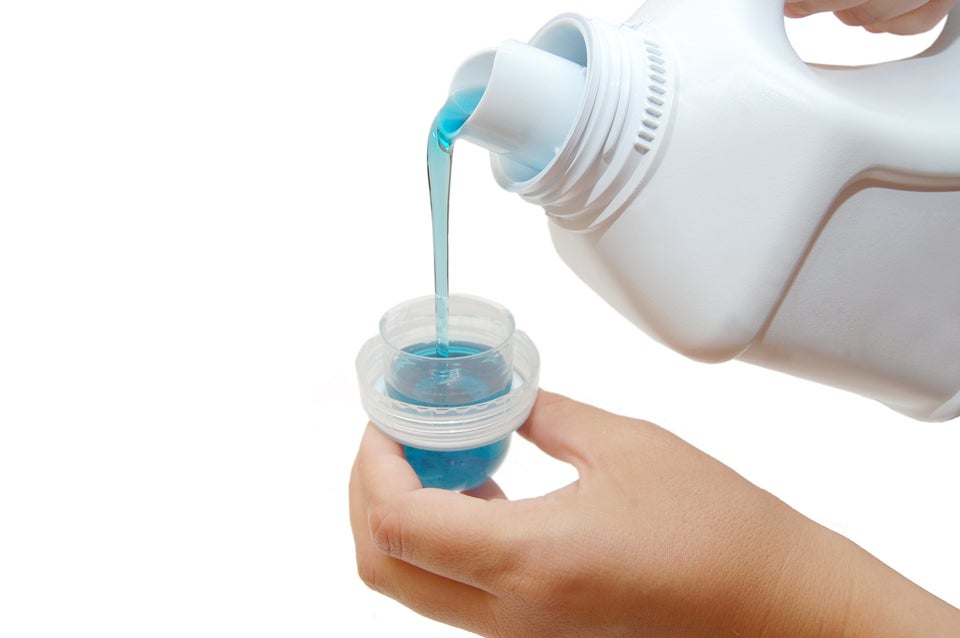 5 Laundry Mistakes You're Probably Making
Related