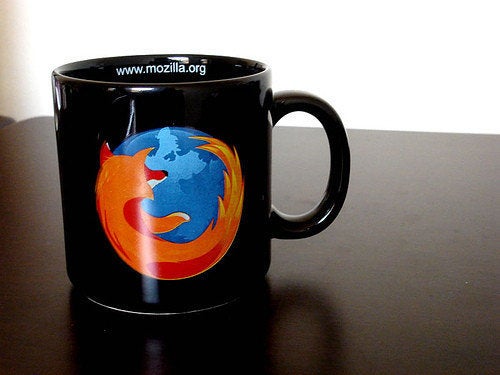 After we showed you how to remove the Facebook ticker from Google's Chrome browser, many of you requested that we show you how to get rid of the thing in other browsers. We've done some snooping, and we have found that there is an uncomplicated and non-obstructive way to hide the Ticker in Firefox that we are ready to share with you today.
First, however, there is a very, very easy way use Facebook without ever seeing the Ticker in any browser you could possibly be using: Make the Window smaller:
A lot of you asked, after we made that video, how to remove those extensions and restore access to the Facebook Ticker, so I've made a quick walk-through of how to do that as well. It's all explained using my deep sexy voice in the video below, but basically, you're going to click on the Chrome Wrench in the upper right-hand corner of your browser, go down to "Tools," then "Extensions," and then "Uninstall" or "Remove" whatever extension you don't want anymore:
Now, how about Firefox? Well, Firefox also has a bunch of free extensions and add-ons, all available in the Firefox add-ons store. On September 30, one such extension called "Hide FB Ticker" showed up, and it works as described in simply hiding the Facebook Ticker. There are more robust options for totally changing the way you use Facebook, such as the highly popular FB Purity extension, but if you're just looking to get rid of that Ticker, "Hide FB Ticker" is the way to go.
We've described how to install (and uninstall) a Firefox extension below. Basically, what you'll do is the following: From Firefox, do a Google search for "Hide FB Ticker"; the first result will be the extension in the addons.mozilla.org domain. Install it and restart your browser, and when you have, the Ticker will be gone, replaced by a longer sidebar chat window. If you decide you want the Ticker back, then head up to the Firefox menu, click on "Tools," then "Add Ons," and then either Remove or Disable your "Hide FB Ticker." After another restart, you'll be back to Facebook Ticker-land.
Here's the video walkthrough:
Calling all HuffPost superfans!
Sign up for membership to become a founding member and help shape HuffPost's next chapter