Everyday, I see a lot of amazing crafts and hacks, things I would love to try myself -- but they usually seem too complicated or time-consuming.
But the moment I saw this incredible trick, I knew I had to give it a shot... and I'm so glad I did.
Wine bottles are a perfect craft supply, but their labels can be a real pain. What can you do with a lovely glass bottle when it's covered in sticky label residue? That leftover residue can ruin your craft.
Well, this project is about to change all that, and it's so easy!
Some do-it-yourself projects -- like this beautiful backyard fire pit -- require sweating in the sun and digging in the dirt. But all this project requires is emptying a bottle of wine, which can be a very enjoyable task! So slip into some comfy clothes, pour yourself a glass of red, and get ready for some easy-peasy crafting.
After scrolling through this step-by-step tutorial, please share if you love reusing old wine bottles!
Step 1: Assemble your materials! You'll need some wine and beer bottles, peanut butter, and window cleaner.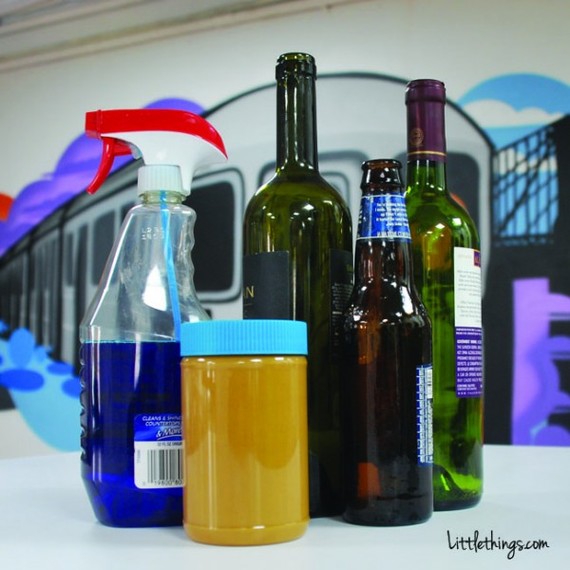 Step 2: Remove as much of each label as you can. Some are more stubborn than others.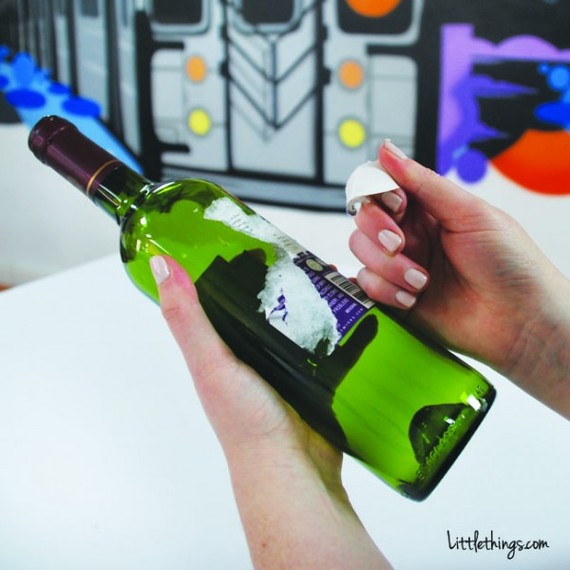 Step 3: After you've gotten the bulk of each label off, let the bottles soak in warm, soapy water for about 40 minutes.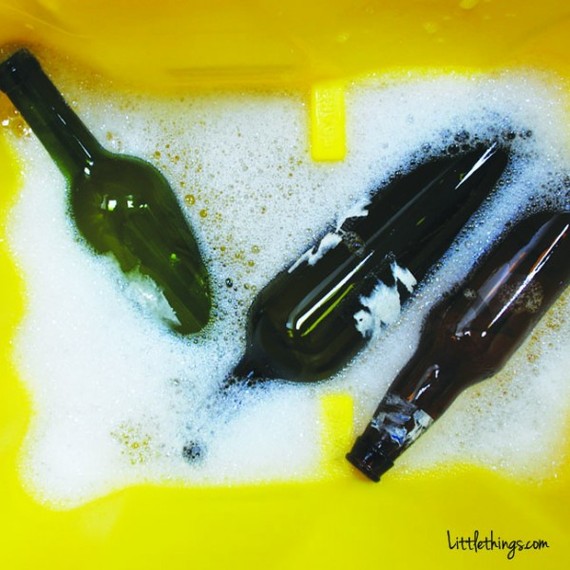 Step 4: Once the bottles have soaked, peel or scrape off the remaining labels.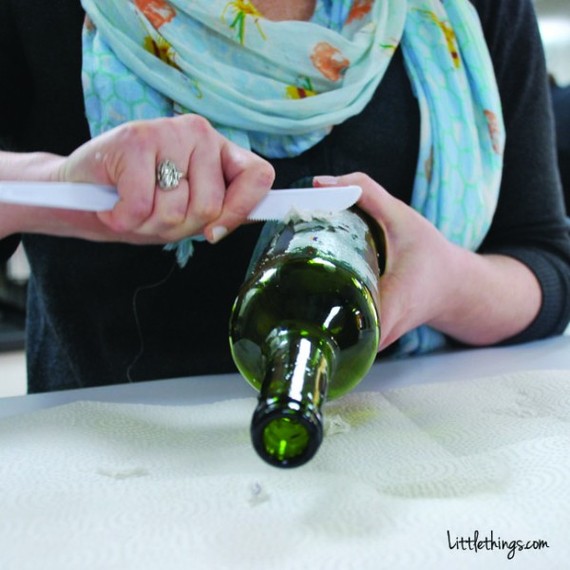 Step 5: You'll see there's still some stubborn residue left behind. That's when you grab the peanut butter!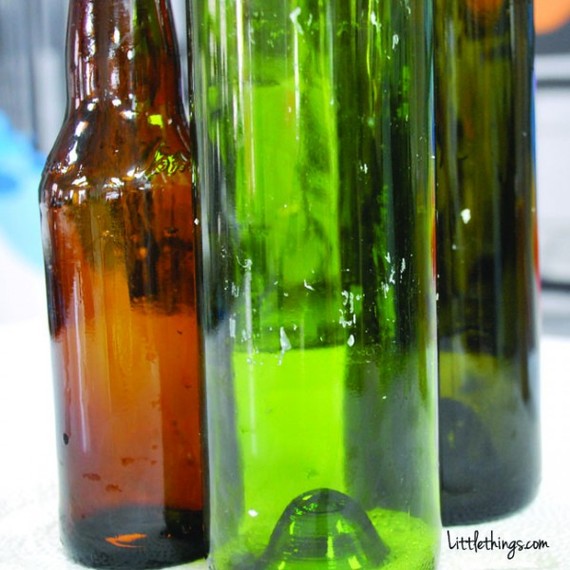 Step 6: Smear the peanut butter right onto the bottle. You don't have to use a lot, just enough to coat the remaining residue.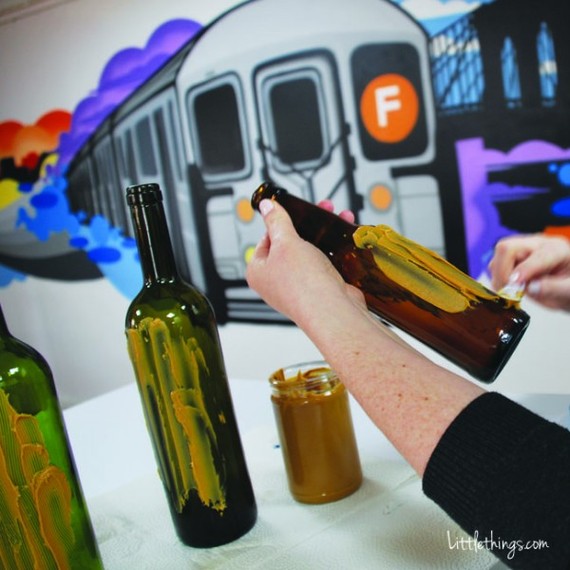 Step 7: Let the peanut butter sit on the bottles for about 40 minutes.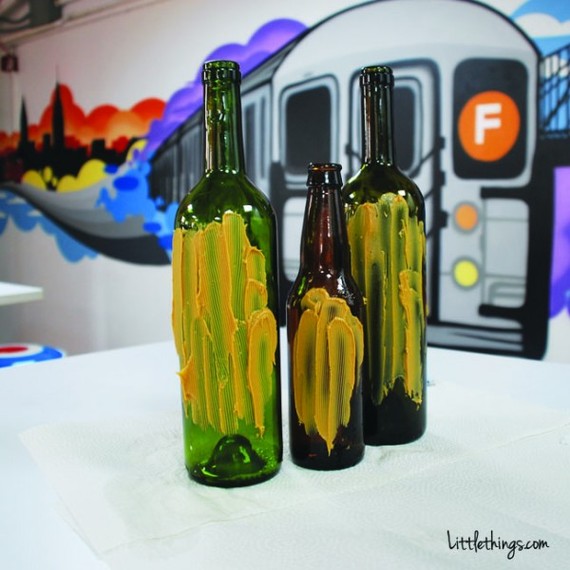 Step 8: After that 40 minutes is up, use circular motions to remove the peanut butter. This should take off whatever icky label residue was left behind.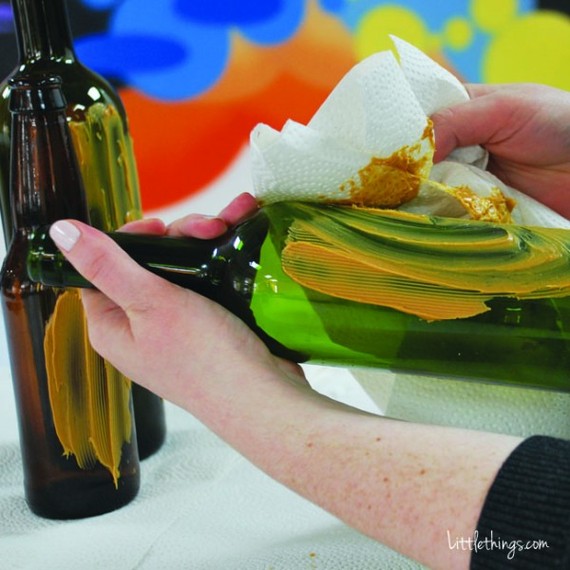 Step 9: Spray the bottles with window cleaner and give them a good wipe.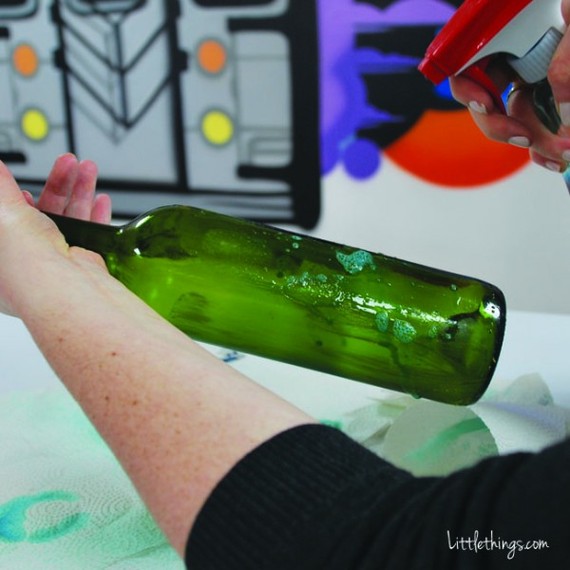 Now you have shiny, label-less wine bottles, ready for crafting!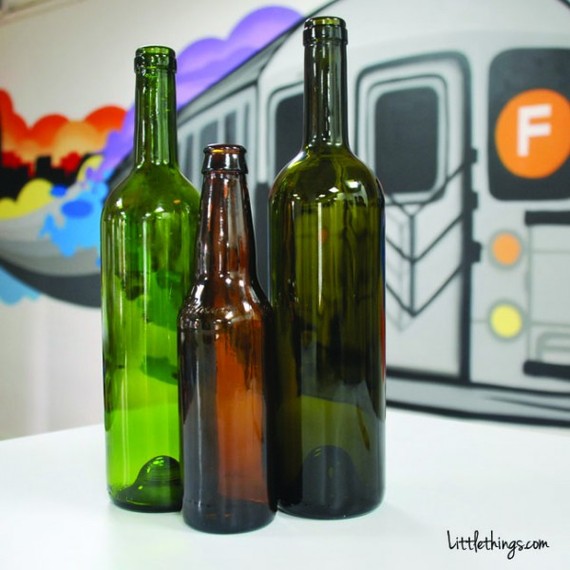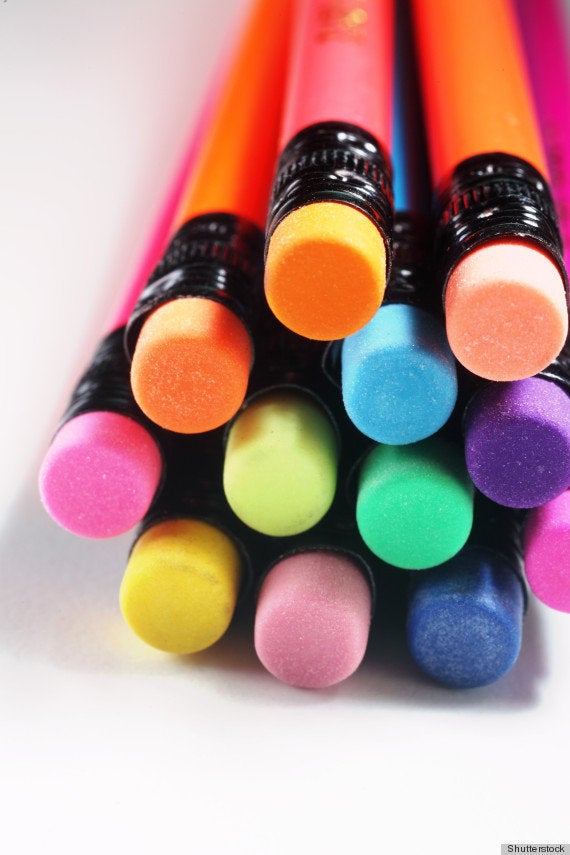 The Best Cleaning & Organizing Tips