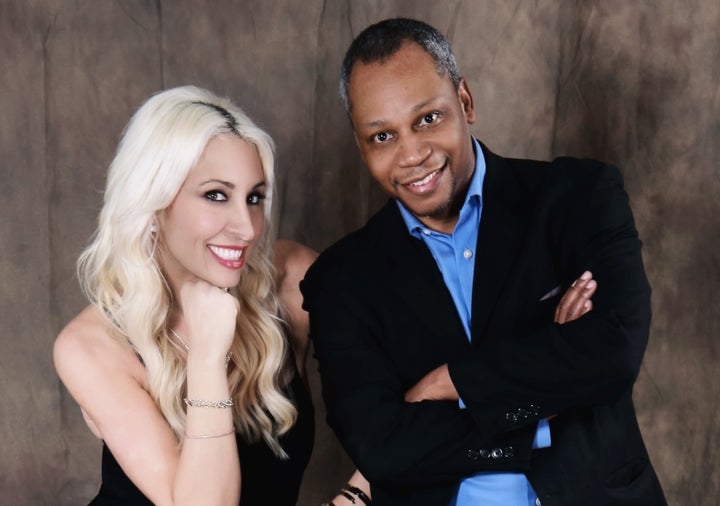 RESETS are necessary in every area of our lives. Sifu and I have both had traumatic experiences that we have overcome by means of a RESET, but first let's talk about RESET. What does a RESET mean when you are talking about your life?
A RESET is necessary when the life you are living has become completely and unimaginably different than you ever wanted. This is the ideal moment to create a clean slate and start over. In order to RESET you must RE-IMAGINE, REINVENT AND RESTORE!
So how do you do that? First you must take action, which starts in your mind. You must identify that you need a RESET. Here are three ways to realize that you might need a RESET:
Constant feeling of unhappiness. Happiness is not permanent. There will always be days when we feel happier than other days. However, a constant feeling of unhappiness could indicate a need for a RESET. We will examine 6 areas of life and identify where you are on the RESET wheel. The RESET wheel consists of Relationships, Emotions, Fitness & Health, Appearance, Finances and Faith. Unhappiness in any one of these areas could indicate a need for a Reset.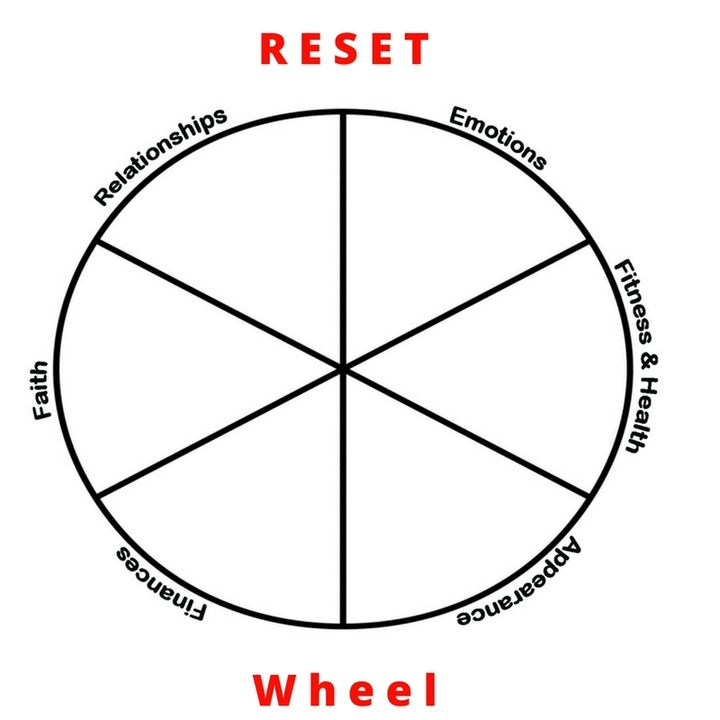 2. Excessive weight gain or loss. You might have recently felt or experienced a physical weight gain or loss. This is often a reflection of our spiritual condition manifesting in our physical bodies, which we refer to as Spiritual Weight. Our thoughts, feelings, and experiences compile into the weight in which we carry on our hearts and spirits that over time weigh heavily on us and eventually manifests physically in our lives.
3. Feeling of hopelessness, sense of being trapped and lost with no purpose. We lose our hope when fear overtakes us. Someone or something else is controlling us. Consequences of our actions are so great that we feel "like a deer in the headlights". We feel completely defeated with no idea of how to even begin to create change.
Now let's look at the 6 Principles for a RESET. These will help guide you through the Reset process as you apply them to initiate a lasting and positive change.
The 6 Principles for a RESET are:
1. Truth In order to RESET you must be truthful with yourself about the areas in your life that need a RESET and why. If there are many areas you need to RESET, start with the one that will empower you the most so that you can attack all the other RESETS with the vigor and enthusiasm necessary to be victorious!
2. Thoughts Thoughts are actual things. Whatever you think about grows and becomes your reality. Change your thoughts and you change your life! Learn this immediately and you will be successful in mastering your RESET! Remember everything starts with a thought. Thoughts are the seeds watered by our imagination that manifest into our destiny. What are the dominating thoughts of your mind? It's been proven that our thoughts help us to focus our attention – we stretch towards whatever the dominating thought of our mind is.
3. Purpose Find your purpose. Not sure how to find your purpose? Let your passions lead you. Your passion will allow your RESET to propel you into your life's purpose! Life can sometimes be filled with moments of emotional pain. Pain can be an opportunity for new growth. Knowing your big why can help you get through the difficult moments. Turn your pain into purpose!
4. Choice Be mindful of your choices and considerate of what is best for you in alignment with your overall purpose, truth and thoughts. Being mindful of your choices will allow you to create the life you want and your best future day by day! Your decisions matter so choose carefully and deliberately! Choose YOU because YOU matter and YOU DESERVE IT!
5. Action Take action and believe in your RESET. Daily action will create the future you dream of and desire. No action, no change. It's that simple! You cannot hit a homerun without swinging a bat, so get out there and start today. Take one action step and it will create a domino effect of change. Action has the word "act" in it. So, ask yourself this question. Are you acting/being the person you wish to become?
6. Accountability Accountability is everything. You must be accountable to yourself, a friend or a coach in order to RESET. Your accountability will allow you to experience your RESET mindfully and to make the decisions you need to create the change in your life you deserve and desire. Without accountability there is no viable way to stay on course. Consider this: does a plane fly without a destination, flight plan, and an air traffic controller to account to? No. It does not and neither should you. Without accountability you will be going like a hamster on its wheel, unchanging, uninspired and unfocused and you will be unaware of your progress. So again, accountability is your everything. Embrace it!
RESETS are necessary in every area of our lives. We want to inspire you to aspire to RESET, REIMAGINE, REINVENT AND RESTORE YOUR LIFE. RESETS can happen daily, weekly and yearly. We have small RESETS at times and large life changing RESETS also. RESETS take courage but they are important and necessary.
We will be discussing many topics that have to do with RESETTING these areas. They are relationships, emotions, finances, health and fitness, appearance and faith. We will be interviewing a variety of people such as experts, athletes, celebrities, and others who can help you with your journey by sharing theirs with you. RESETS may be intimidating, as change often is, but they are also a path to redemption and freedom. We want to encourage you to break the shackles in your life to be your best you. RESETS introduce YOU to YOU again.
We encourage you to RESET U TODAY. Why? Because it will allow you to fulfill your potential, to turn your pain to purpose, to develop resilience, to live what you are here to do, to have your most fulfilling life. In our next article we will discuss some ways to maintain a RESET. Join us as we introduce you to a new perspective and all the amazing people who will be sharing their RESET stories with you. Why RESET? Because YOU Deserve It!
Support HuffPost
The Stakes Have Never Been Higher
Related
Popular in the Community