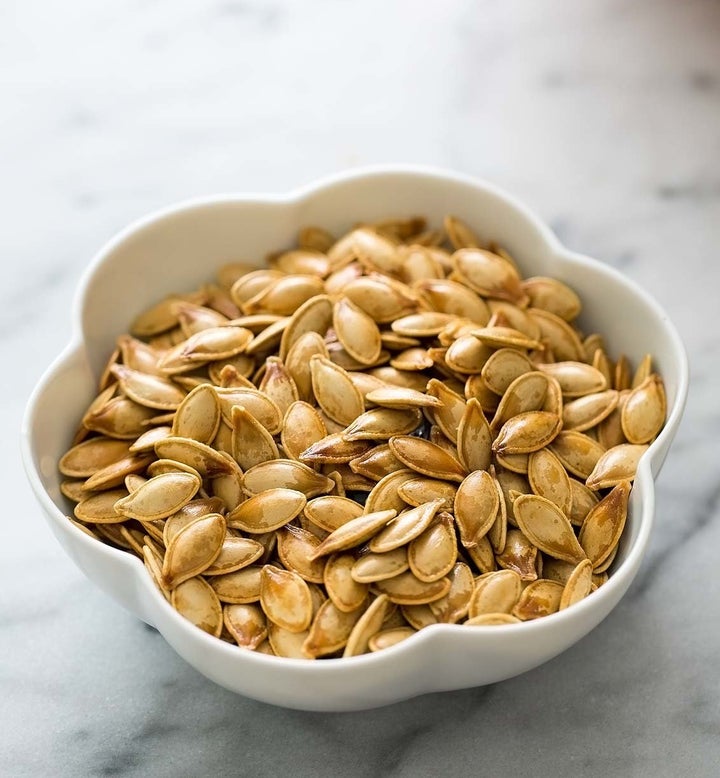 There aren't many great solutions for minimizing the waste created by jack-o-lanterns. They can't really become food after serving their Halloween purpose. (The FDA advises not eating pumpkins after they've been sitting out on your porch, especially after there's been a candle burning inside.)
When you carve your pumpkin this year, separate the seeds from the stringy flesh, wash them and keep them (if that's confusing to you, watch the video below). You'll have a raw ingredient on your hands with infinite culinary possibilities. One tried and true recipe to make with raw pumpkin seeds is to simply roast them.
You can keep them simple and just roast them in olive oil and salt ― like food blogger Simply Recipes does with her classic recipe. You can take it up a notch and roast those seeds with bacon, if you're feeling particularly carnivorous. (We have that recipe for you below.) Or you can roast the pumpkin seeds and use them in a recipe as a star ingredient.
Whatever you do, just don't throw them out ― make one of these recipes instead.
Bacon Roasted Pumpkin Seeds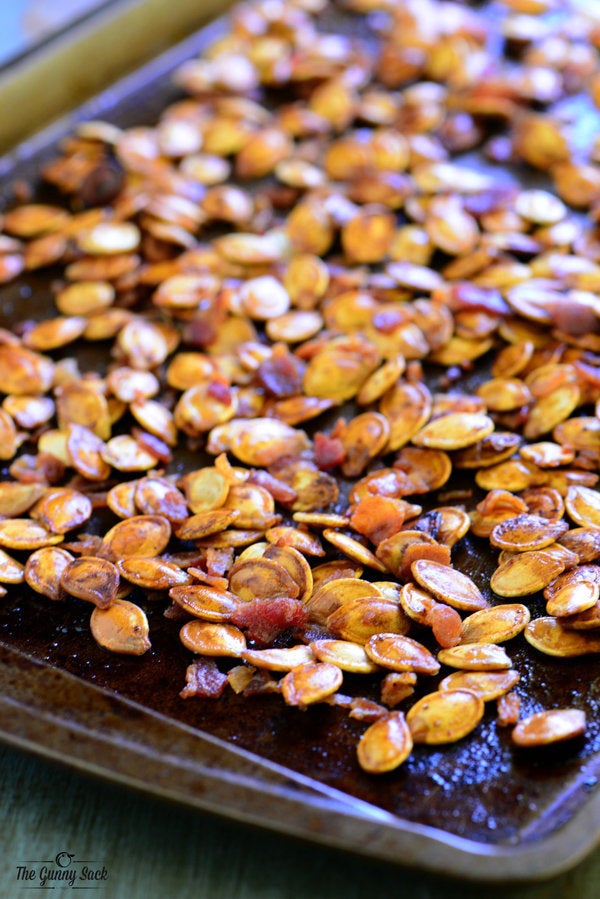 Cinnamon Sugar Roasted Pumpkin Seed Hazelnut Crunch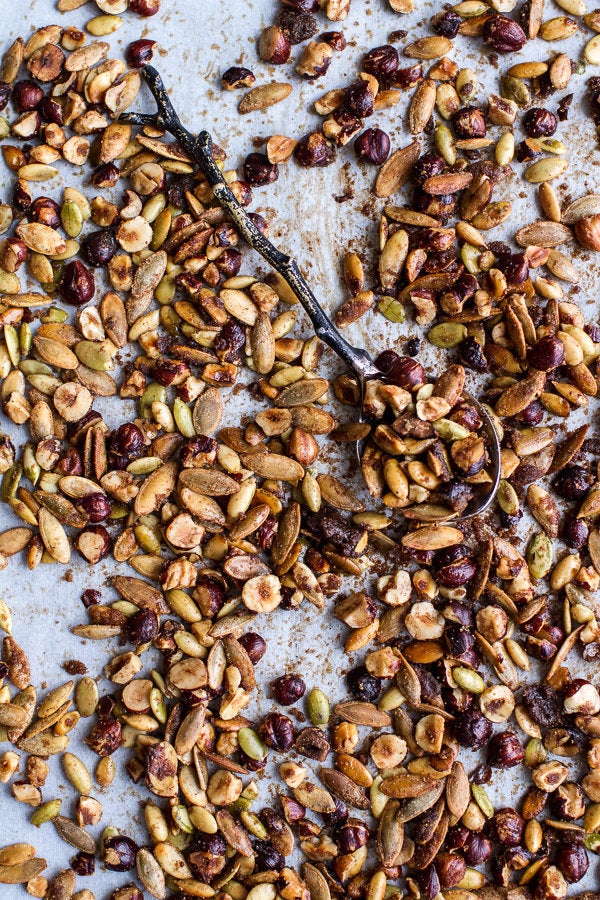 Chocolate Covered Roasted Pumpkin Seed Turtle Clusters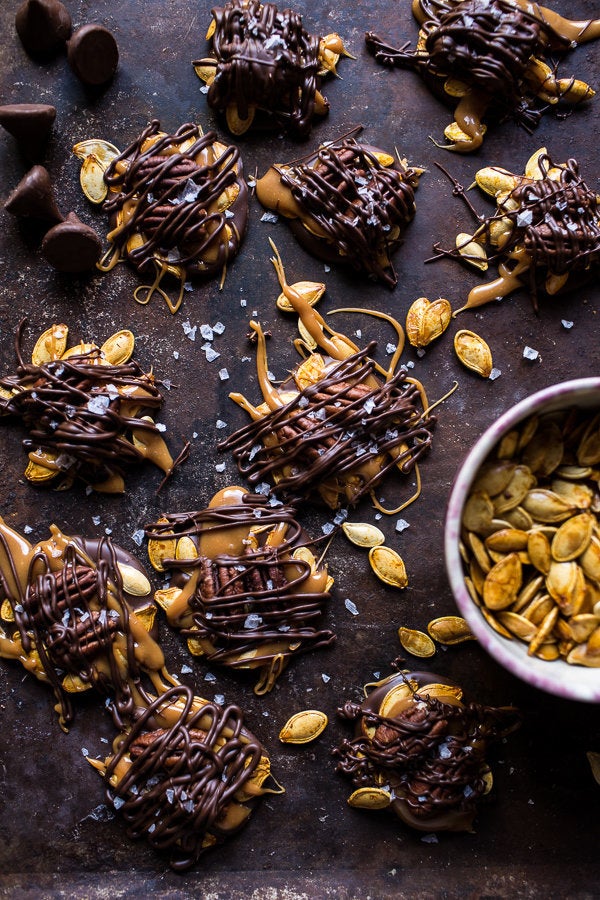 Crockpot Chipotle Pulled Pork Pumpkin Chili With Cinnamon Roasted Pumpkin Seeds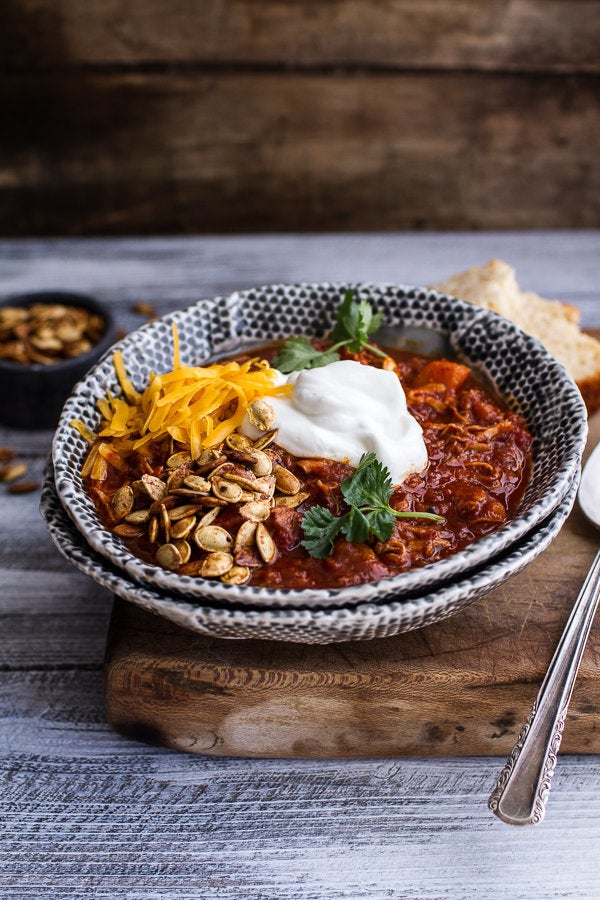 Coffee Roasted Pumpkin Seed Snack Clusters Dipped In Chocolate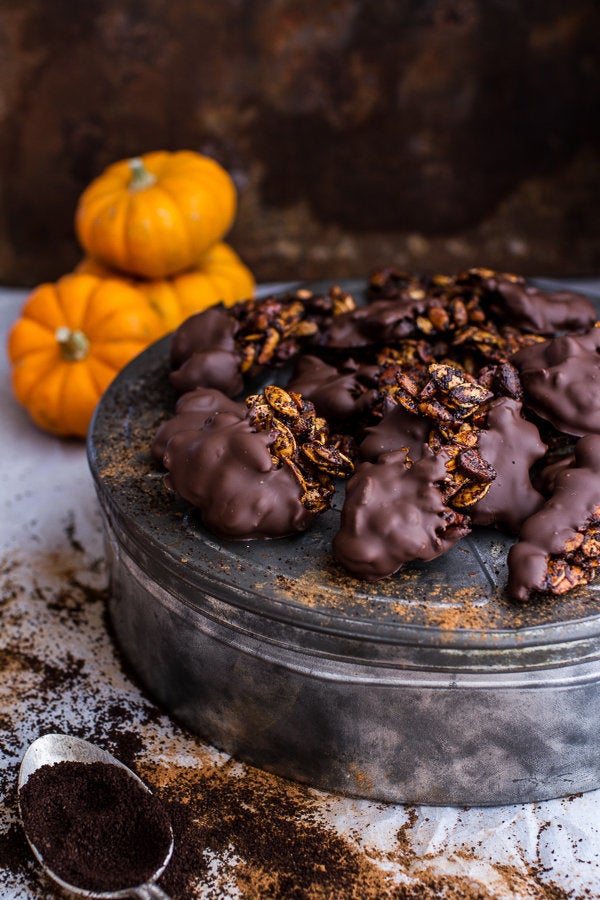 Salted Maple Apple Tarte Tatin With Vanilla Cream And Toasted Pumpkin Seeds