As you painstakingly pull together your wedding day look, you're probably trying on veil after veil. They're as iconically bridal as you can get, after all. But if the traditional headpiece just doesn't feel right for you, don't lose your head. Here are five stunning alternatives to consider for the big day.
1. The crown
Nothing says royalty more than a crown or tiara. This style is definitely for the hyper-feminine gal, and will command attention without putting forth a lot of effort. Our suggestion is keep your hair simple and modern to keep the look elegant and sophisticated.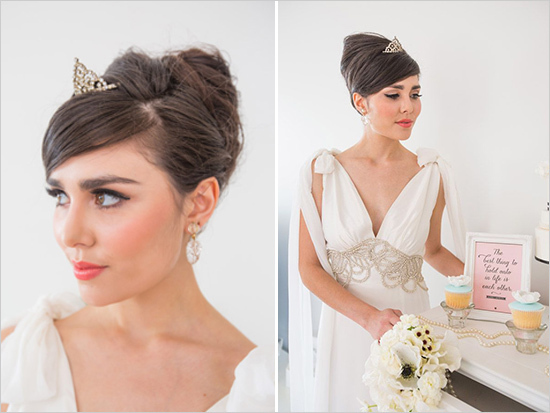 Photo by Lil Elements on Wedding Chicks via Loverly.
2. The headband
We love this sweet accessory and have a feeling the headband, in all its simplicity, will become even more popular with brides. The best way to wear a headband now? In gold or silver with dainty details that look romantic instead of costume-like.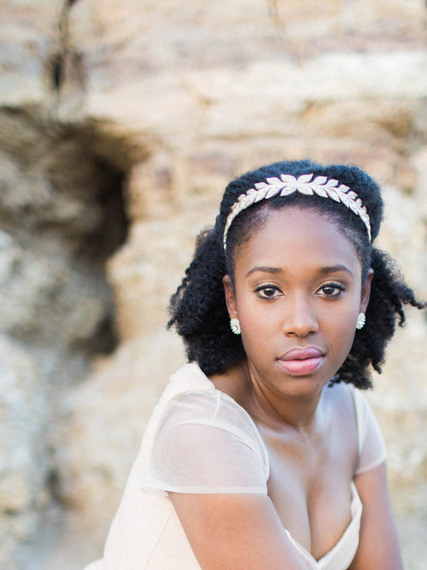 Photo by Courtnee Murphy on Bridal Musings via Loverly.
3. The floral halo
For the bohemian gal, florals at every wedding festivity are a must--so why not elevate the idea (literally!) and use them in place of a traditional veil? Not only is it economical, but there are endless color, arrangement, and style choices. Just be sure not to overdo flowers in your bouquet so the emphasis stays on the buds above. For a lovely modern look, opt for just leaves in your halo.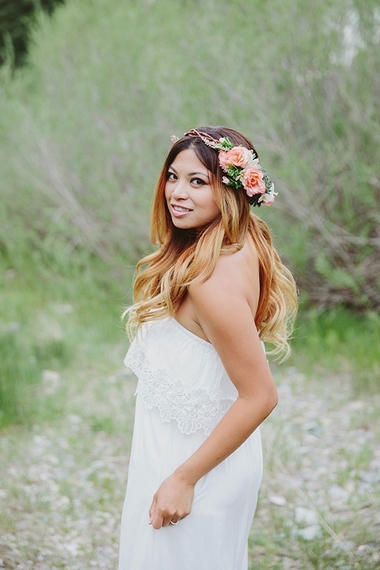 Photo by Stephanie Sunderland on Magnolia Rouge via Loverly.
4. The fascinator
A fascinator is a perfect opportunity for your originality to shine through. Made famous by British royalty, fascinators had their most prominent moments during the royal wedding in 2011, and have turned into a three-years-and-counting trend. We suggest trying on several fascinators in person or working with a milliner to get a sense of what size and placement works best with your visage.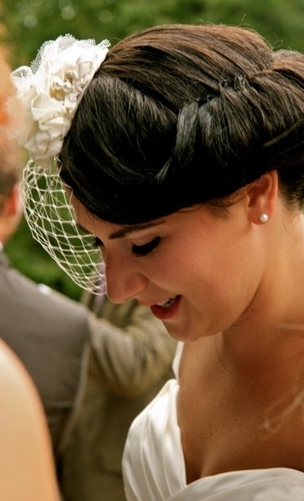 Photo by Do it Momma on Bridal Musings via Loverly.
5. The turban
At the intersection of elegant and eclectic is the bridal turban. Of all the choices, it's the most avant-garde, but if it's pulled off successfully you'll likely go down in all your guests' books as the chicest bride to walk down the aisle. Talk about a modern twist!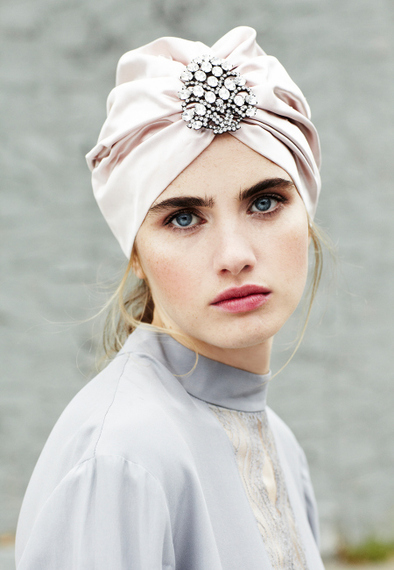 Photo by Jennifer Behr via Loverly.
Get more big day inspiration on Loverly: