What would you do if you ruled the world? How about a crazy world? Or simply put, our present world. 
For some it would consist of a hefty dose of enforced leadership, and everything fancy and nice. Sure, it may be ideal for your situation, but for these three bloggers, a spoonful of sugar, served with an overdose of kindness, helps the medicine go down.
Even Julie Andrews would be proud!
Forget the magical descent from the clouds, with an umbrella, this is reality. Spanning across four continents, these women are using the authority of their platforms for the greater good of mankind. They are bringing healing to a broken world. From raising $200,000 in under 2 days, to women offering egg donations to help strangers suffering from the pain of infertility. From providing free IVF services, to offering legal aid, and shelter to those fleeing abuse. From raising up the troops of mothers, to fighting for the awareness of women and children's health around the world.
 So again, what was your response to if you ruled our present world? Take a cue from these bloggers below who are transforming the world with kindness. Read their stories.
Constance Hall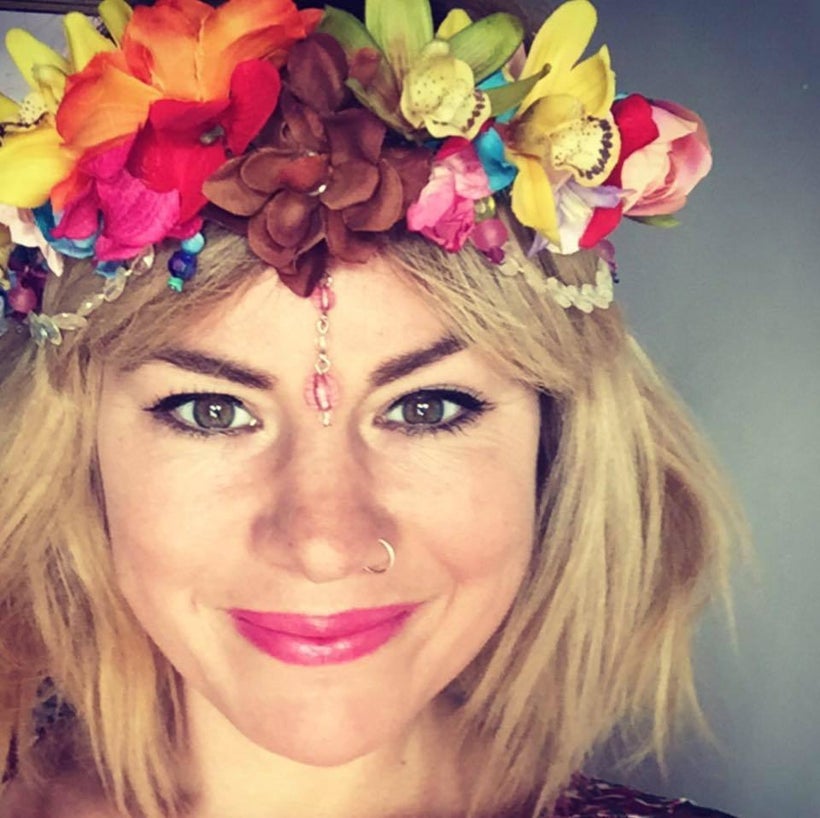 Introducing Constance, the free-spirited, strong leader, and mommy blogger. Not your average blogger though, she has over 851,000 Facebook Fans and counting! A number that seems to double every other month! What is her secret?Well her uncanny wisdom, and her down-to-earth nature. Very witty, her audience, known as Queens, absolutely love her honesty and realness. Actually, they adore her! When she called on them to assist in raising funds to keep a Kenyan safe house for abused kids open, they raised about $150,000 in barely 23 hours, and about $200,000 in under 2 days! Con, as she is called, is one heck of a leader. 
In Her Own Words
Blogging was a natural progression from diaries as a kid, to long group emails as a teenager, to blogs as a young adult. I guess social media and blogs came hand in hand for me.

2) What does happiness mean to you?
Happiness is laughing with my kids, friends and husband until we cry. It's family Christmas without food poisoning and restraining order breaches, it's the blood test result that relieves your health scare and brings with it a deep contentment and appreciation for health.

3) What heartwarming story from your blog stands out to you?
I'm inspired by kindness, gentle parenting and women who support each other through thick and thin.
Stella Dimoko-Korkus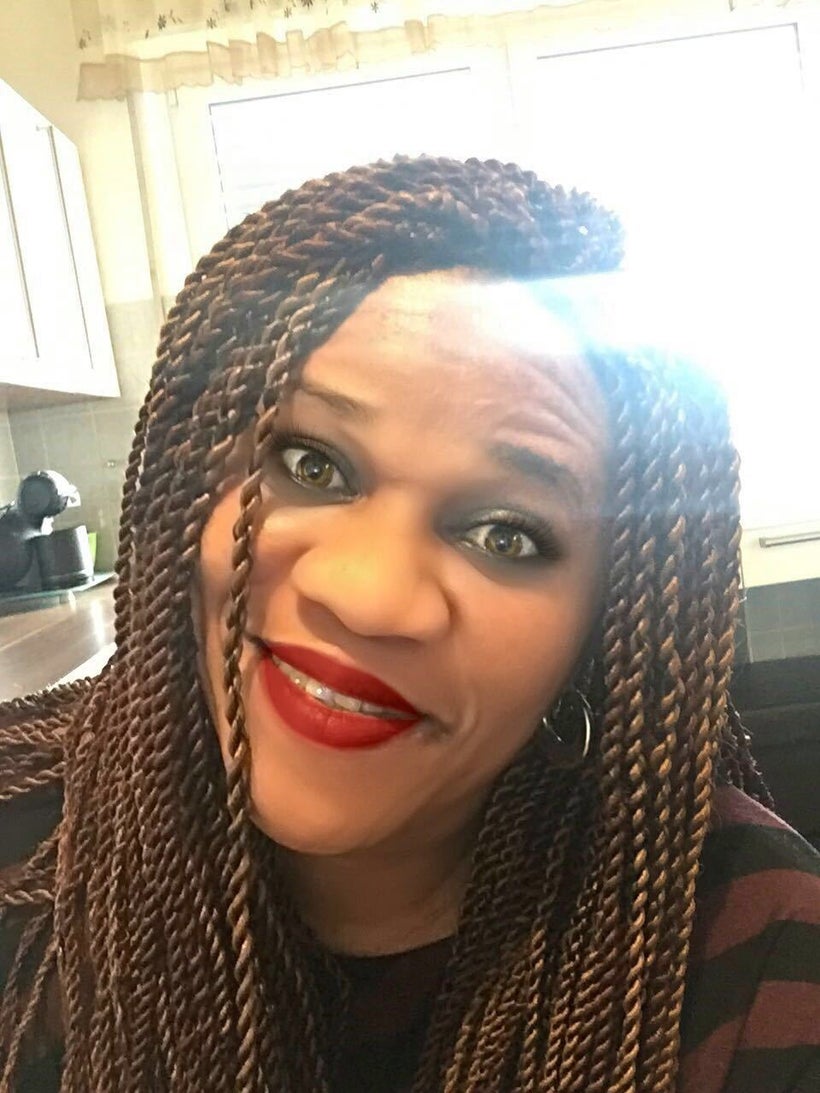 Meet Stella, the Nigerian transplant in Germany. For many SDKers, as her large blog audience are called, Stella is Queen! Over the past 3 years, her blog has evolved into a platform of generosity and charitable giving. Her army of followers are always ready to lend a helping hand to others in their "SDK" community. An unusual standard set by the Queen herself, Stella. On any given day, a single blog comment from a reader, can turn into someone's tuition being paid, or meeting the medical needs of a blog reader and even their family members. What separates Stella from her peers is accessibility. Many have sought her out even when contemplating suicide, and found much needed help. Her audience knows she is only an email, or a phone call away. 
In Her Own Words
I migrated from the print. I just saw that print was phasing out quietly. After a few hiccups on my day job, I made the move to migrate and take whatever comes with it. Its been a journey of highs and lows, but it has been worth it.

2) What does happiness mean to you?
Happiness to me is helping to put a smile on someone face and not losing mine. It is helping to rid the society of any form of domestic altercation. Using my blogging platform to transform lives...oh the feeling is so real, gives me a high.
I am a bridge between those who have to give and those who want to be given. That is a job that comes with a lot of smile.

3) What heartwarming story from your blog stands out to you?
No testimony is bigger than the other and I have had a lot, being able to use my platform to save lives. The story of a little boy who had his head eaten half open by dogs got help from my platform. The little baby born with tumour in his eyes, got help from my platform. People needing jobs, SOS situations, and you wont believe this one; a prayer post opened to encourage women wanting to get pregnant tagged 100 babies by December. The result has shocked me so far. We have from that post 32 pregnancies and counting. It sounds like a joke, but i count it amongst my best stories, I could go on and on!
I am inspired by challenges of any kind. I am inspired when I hear that the life of a beggarly person was transformed through my blog. I am inspired by the poverty stories all around. I want to make a difference! I AM INSPIRED BY MY DESIRE TO EFFECT CHANGE...positive change.
Jennifer James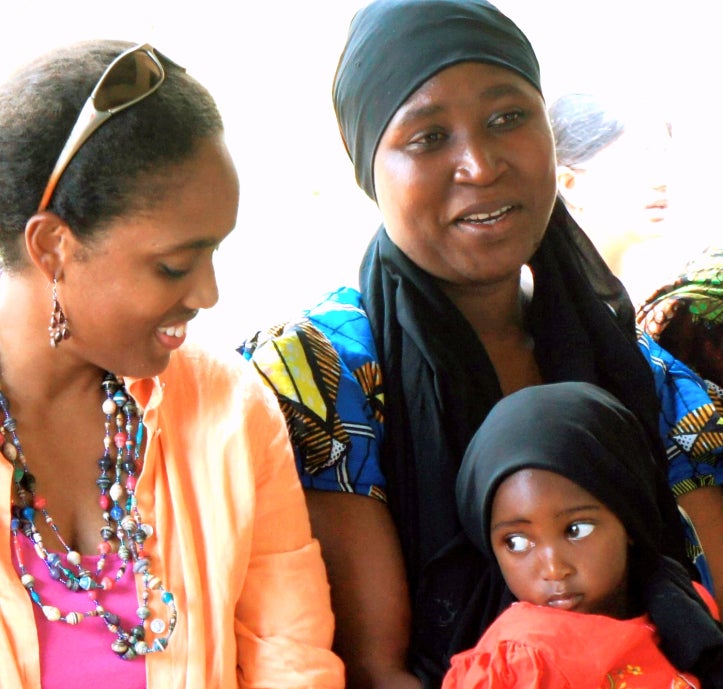 Presenting Jennifer James, a mommy blogger on a mission. She is the founder of Mom Blogger Club,with over 23,000 members, the largest and oldest mom blogger social network. Additionally, she also started Social Good Moms, with membership of 3,000+ bloggers in over 20 countries. This collaborative has led to a dramatic positive impact on maternal and child health, global malnutrition, and many other issues affecting women around the globe. At the helm of this ship is captain Jennifer, rallying on the large global team to victory. A pioneer with a vision, healing the world, one issue at a time. 
In Her Own Words
I started blogging in 2002 when my daughers were very young and I wanted to connect with fellow mothers online. Blogging was very new then and I wanted to be a part of a new digital trend. Plus, I just simply wanted to share my thoughts on the Web, network and connect with other mom writers. Blogging also gave me a chance to hone my writing skills and freelance.
2) What does happiness mean to you?
Happiness to me means being with my family and seeing them happy. I cannot be happy unless they are.
3) What heartwarming story from your blog stands out to you?
I have many heartwarming stories on my blog from all of the world. When I travel and report on women's and girls' issues I am always heartened by the warmth and sincerity I am met with. I am humbled to be able to share their heartwarming stories on my blog. 
I am inspired by travel and by meeting other women who are living their dreams and are not afraid to do and try new things. I am inspired by my desire to accomplish things that I never thought I could.
As a writer, business coach, consultant and strategist, she offers advice and consulting support to help every day people. She started the blog community called Important Goals, which inspires individuals to awaken the greatness within. You can connect with her on her website http://drokoye.com or on Twitter @docokoye.
REAL LIFE. REAL NEWS. REAL VOICES.
Help us tell more of the stories that matter from voices that too often remain unheard.
This post was published on the now-closed HuffPost Contributor platform. Contributors control their own work and posted freely to our site. If you need to flag this entry as abusive,
send us an email
.