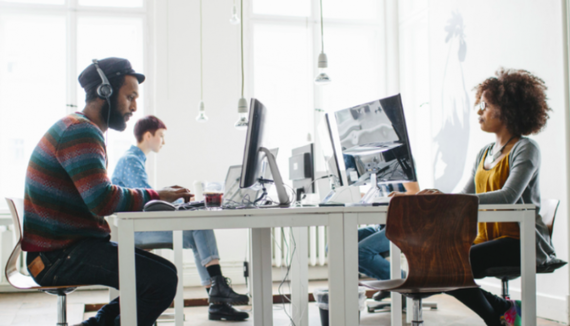 Image Credit: LinkedIn
As it becomes commonplace for startups to erase geographical boundaries, the 'global startup' has taken the reigns. There is increased dependency on nations around the world to not only supply products and services, but they also serve as unlimited avenues to reach qualified employees.

To give some perspective, 40 percent of the world's seven billion people are online. In 1995, it was less than one percent.

In this agile landscape where opportunities seem abundant, it is essential to understand how to execute a model of global business that speaks to your audience. Exploiting market opportunities is about making the right decisions based on a sound analysis of each environment and target market.

In some industry sectors, such as travel, "the vision must be global from inception in order to succeed," says Jacqueline White, CEO and founder of Savoteur, who I recently spoke with to learn more about running a global startup. Formerly Daily Secret, Savoteur is a digital publishing company that spans 56 cities on six continents.
Built to serve, White explains that her company was developed with the goal of getting readers informed and excited about the best things to do, places to go and people to know all over the world.

An entrepreneur at heart, she has worked at big and small companies, but has always been drawn to the 'growth mode' of companies: testing, launching, iterating, building.

"There was a sense of stability and protection working within the digital or labs department of The New York Times and Reed Elsevier, but after working for my first start-up, I was hooked. I love getting people excited about the things I'm excited about. That's a lot of what I'm doing as an entrepreneur - sharing my ideas, collaborating with our team."

So what advice does she offer entrepreneurs looking to launch or expand globally?
"Expect even longer and crazier hours than you're working now. My mornings start at 6am - that's not when my alarm goes off, that's when I'm ready for work and taking meetings," says White.

Company Culture
As an entrepreneur and CEO, it's hard enough dedicating the time to all of the departments and people who need your attention when you sit in one office, in one location. Working with her contributor network of over 200 in nearly every time zone, White explains there are difficulties, "When business leaders can't have everyone in the same room for team meetings and celebrations, it adds a layer of managerial difficulty."

But in order to remain competitive, businesses - especially those with services - must broaden their scope from regional to international. Data shows that by 2025, almost half of the world's companies will be based in emerging markets, profoundly altering global economic dynamics.

And if you're planning exponential growth for your company, you're in luck as well. There are 8,000 companies with annual revenue of $1 billion or more, and McKinsey Global Institute estimates an additional 7,000 could reach that size in little more than a decade.

So I asked White her thoughts for entrepreneurs looking to expand globally. Like many CEOs, it boils down to company culture:

"You have to find people that you trust and are passionate about your mission and brand. It's crucial to set clear expectations and goals on what you expect from the team as well as what the team can expect from you. Everyone needs to be held accountable. The communication and company culture you build in your home office needs to transfer to your satellite teams, which can be challenging, but not impossible."

Precipice of change
The future of digital media in the global economy will also change the landscape by continuing to mesh all formats of media. Global startups must be sensitive and proactive in this arena.

"Cable and TV programming keep moving into the digital space. Digital publishers create more video content. Mobile is the only screen we build for. There are new social platforms we haven't heard about yet that capture huge scale, and can't monetize," says White.

In terms of their brand, White says they will continue sharing the best in local culture, creating travel content and building our influencer network.

"Like all global businesses should be, we are constantly reevaluating new forms of distribution and additional ways to leverage our content. Brands and publishers alike are licensing our content to power their own websites, email and social channels, which is a very interesting opportunity for us. I see more of this in our future."

Leveraging regional influencers
Additionally, global brands will increasingly need to depend on "influencers" and all the while that term will continue to evolve. Influencer networks, also known as contributor networks, provide an opportunity for brands tapping into worldwide talent the opportunity to reach employees, customers and an overall audience through candid-experiences.

"It used to be that influencers had a very narrow, specific area of expertise. Now you're an influencer if you have a bunch of Instagram followers. It's very shallow. How brands identify, measure and work with influencers will mature. I've always defined influence as the people who are actually shaping ideas, building businesses, creating art within a city or the world. As an a global startup speaking to other international brands, I hope we get smarter and deeper about what influence means and who really has it."
REAL LIFE. REAL NEWS. REAL VOICES.
Help us tell more of the stories that matter from voices that too often remain unheard.