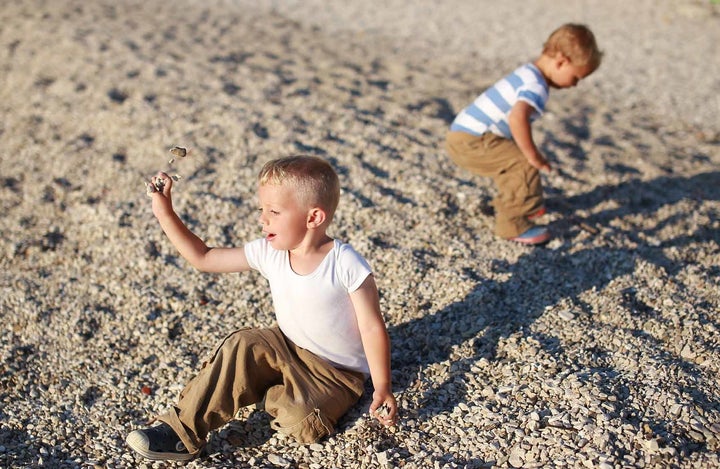 Some people question if digital nomads can be successful in business, and with good reason.
Since selling every last thing out of our Tucson home in the spring of 2016, I've learned that this way of life can look very different from person to person. According to Google, digital nomads are "individuals that leverage technology in order to work remotely and live an independent and nomadic lifestyle." But what Google doesn't tell you is that many of us – the ones with "Freedom" tattooed on our hearts, thriving on spontaneity, and craving adventure – don't always excel at the components necessary to fund this enviable lifestyle.
Over the last two years I've been part of hundreds of online communities for digital nomads.
These groups have ranged from ones focused on offering support, to families who travel full time, to groups catering to the specific needs of women abroad, and massive groups that are dominated by young "bromads." (If you're interested, included at the end of this article are a few of my favorites.) As you can imagine, there are recurring themes that present themselves in all of these subcategories, and it's been my mission to address the most common challenges that digital nomads face as they work on the go.
First of all, be honest: are you a better fit for owning a business, or being employed remotely?
Entrepreneurship is definitely not for everyone, and one of the most tempting things to do is assume that, just because you desire the benefits provided by a nomadic lifestyle, you can do well starting your own business. Sit down with this list, and be willing to tell the truth about who you are and how you work best.
1. Do I consider myself a leader?
3. Would I describe myself as self-disciplined?
4. Can I work independently?
5. Am I comfortable selling and marketing myself, and my services or products?
6. How would I rate myself in time- and money-management?
7. Can I see the big picture and break it down into daily actions?
8. Am I easily overwhelmed or discouraged?
9. Do I have grit and determination?
10. Can I give up immediate gratification for long-term success?
While you may have romantic notions about what it means to own a business, I can assure you these will soon evaporate if it's not in your DNA. No one wants to end up in Thailand without enough money to live on (or to get back home). If getting a job feels like a better fit for you, there's no shame in going that route.
Now there is a third group that doesn't exactly fit in either category: freelancers. In my observation, freelancers want the benefits of both entrepreneurship and employment. The problem is that they usually don't have the dedication level that entrepreneurship requires, or the commitment level of an employee. This is where things get sticky, and why most of the time they are frustrated by what and how they get paid. Bottom line? If you are a disgruntled freelancer, stop riding the fence and pick a side.
The next area to get in order is your home life.
Being a digital nomad means there are several moving parts, and having your home as your oasis is absolutely critical. Set up routines, rituals, and an environment that feels good. Remember that this lifestyle is not equivalent to an extended vacation — it means that you have chosen a specific way of living, and you've got to fit your work into that structure.
Most nomads do not understand the way that their home life directly and powerfully impacts their ability to do business. Success starts at home, and when you have created a sense of safety, wellbeing, and stability in your home, you are more likely to be consistent and focused in your work.
If you are single, loneliness is probably the most difficult aspect you will have to deal with. Once again you need to know yourself and how you thrive. If you want privacy and prefer to live alone, it may be beneficial to join groups and attend events where you can socialize. If that doesn't feel like a good fit, research nomad communities where you can live and work with others like yourself.
If you have a spouse or partner, make sure you're on the same page with them on every aspect of your lifestyle. Couples typically bond and become closer than ever during travel…or it becomes the snag that unravels the entire relationship. Stay on the same team, be patient with each other and, if you have kids, make sure you have opportunities to communicate without them around.
Hiring a nanny or au pair is very reasonable in most parts of the world, and we have found this to be invaluable as it gives us weekly dates and time to connect as a couple. If you aren't sure where to start, search Facebook for an expat group in your area.
So you are committed to the entrepreneurial path, and you have your home in order. What's next?
Now this may sound obvious, but I can assure you – after working with hundreds of clients – it's not. In order to run a six figure business, you must see yourself as a business person. It's not enough for your identity to be rooted and grounded in your skill-set. For example, you can't see yourself as an author, a coach, or an editor. No, you are not a web designer or a funnel creator. You are the CEO and you are a business woman.
Making sound business decisions must be at the foundation of everything you do if you want to keep profits high and scalable. From the type of client you desire to work with, to the offerings you make available, to how you re-invest in your business – all of it impacts your bottom line. Some businesses do not invest enough in their endeavor, and the sheer exhaustion from wearing ten hats and spinning a dozen plates takes them out of the game. On the other end of the spectrum, some owners blow through money fast, making it very difficult to create financial traction and momentum.
Successful business people know how to utilize their resources well, and your ability to use your time, energy, and money wisely will absolutely make or break you. I have worked with clients who are chock full of potential. They are incredibly talented and have amazing ideas. But they waste these three valuable resources and, as a result, they never seem to get their business off the ground.
This is where surrounding yourself with people who are doing what you want to do will be of great assistance. Ask questions and find out the lessons they learned early on. Most people are more than happy to offer tips and suggestions that will help you out, and this will give you a strong advantage.
Using affirmations is another great way to propel yourself forward.
Some clients tell me that they feel like a phony or a fraud when they do this exercise, and that's normal. When those thoughts arise, simply remind yourself that this exercise is meant to communicate with your subconscious mind. Your rational mind does not have to be on board in order for this exercise to create massive shifts for you.
Here are some affirmations for you to write daily as you step into the identity of Business Woman. Feel free to modify them to suit your own needs, but be sure there is a strong emotional connection to each one.
1. I am a savvy business woman.
2. I am good at making sound business decisions.
3. I am serving others in my business.
4. I am paid generously for my talents, abilities, and experience.
5. I am paid well for what comes easily to me.
6. I am an excellent money manager.
7. I am supported and surrounded by successful entrepreneurs.
8. I am an excellent communicator.
9. I am leading myself and my business to success.
1o. I am here to live well.
Now that you're ready to captain your own ship, let's look at how you work.
When a new client signs on to work with me, the first question I ask them is if they have business hours. Growing up, both my parents owned brick-and-mortar businesses. They had business hours, and someone had to unlock the front door and flip the "Open" sign six days a week. It's obvious that offline businesses need to be open in order to make money, but what's not always apparent is that online businesses need "hours of operation," too.
Ask yourself the following questions, because your answers are going to get right to the heart of the matter.
1. What days and hours do you work?
2. How many hours do you work each week?
3. Do you have a distraction-free work environment?
4. How much time is devoted to taking care of clients?
5. How much time is focused on business growth?
Most entrepreneurs do not experience predictable, stable income, and it's because they don't have predictable, stable work hours. I know it's tempting to take a weekend trip to Prague or to spend the whole day at the beach, but here's the thing — it only takes 3-4 hours of focused work each day and then you are free to explore. In my latest book, 7 Days To Income Stability, I teach seven key principles on how to create recurring monthly income, and setting business hours is a perfect place to start.
The real secret to six figures.
Almost ten years ago, my husband and I were in the beginning stages of planning our business. We knew we wanted to work together, and we knew we wanted to build a business we could run from anywhere. Beyond that…we were not sure of anything. Then someone invited us to a conference in San Diego and by the end, we were sure of one more thing — no matter what services we ended up offering, we had to work within packages and contracts.
Right from day one, we declined projects with clients who couldn't commit to at least six months of working together. The reason why was two-fold: we knew we could not make a living working with month-to-month clients, and we also knew that the end results our clients desired could not be achieved in only one month. What we learned in our first year of business is that client loyalty was off the charts because of the way we did business. This one decision created a culture of trust, and we received plenty of referrals as a result.
Interestingly enough, this is quite possibly the most difficult principle for my clients to implement, and I believe the reason why has to do with our money stories. It's amazing how much more comfortable most people are with struggle, sacrifice, uncertainty, and scarcity than they are with abundance and ease.
If you are serious about hitting six figures (and beyond!), take the time to cultivate a healthy relationship with money. Acknowledge the money story that was passed down to you, and then create your own. Become aware of how you talk about money, how you use it, and how you feel about those who have lots of it. You simply cannot attract what you despise, so until you have a healthy relationship with money, everything else will feel like a dance of one step forward and two steps back.
One of my favorite rituals around money is to write these affirmations regularly:
1. It's safe for me to make large amounts of money.
2. Provision flows to those who desire to work with me.
3. It's safe for me to do well financially.
4. Abundance is my natural state of being.
5. It's safe for me to shine bright.
6. I love money and money loves me.
7. It's safe for me to speak my truth.
8. I have access to unlimited resources.
9. It's safe for me to dream big.
10. Money flows easily to me.
Refuse to buy into the culture of most nomads.
Last but not least, if you want to make great money and see the world, make sure you are ruthless about who you allow in your inner circle. I've learned that many digital nomads pride themselves on being broke, and many location-independent families are barely scraping by. This is obviously not the life you want for yourself, or you wouldn't be reading this article. Leave behind the martyrdom of empty pockets, and aspire to greatness!
One of my favorite quotes is from Henry Cloud:
"Popular wisdom suggests that we should not allow others to have power over us, but the reality is that they do, for better or for worse. Consider the boss who diminishes you through cutting remarks versus one who challenges you to get better. Or the colleague who always seeks the limelight versus the one who gives you the confidence to finish a difficult project. Or the spouse who is honest and supportive versus the one who resents your success. No matter how talented, intelligent, or experienced, the greatest leaders share one commonality: the power of the others in their lives."
I said it at the beginning, and I will say it again: surround yourself with those who are doing whatever it is that you want to do. And as promised, here are a few valuable communities worth checking out.
Traveling with my family, working a few hours a day, and truly enjoying a slow life all comes together into my greatest dream come true.
No matter where you are on your entrepreneurial journey, you can have it all, and everything you need is within reach. Here's to living well and enjoying this beautiful world!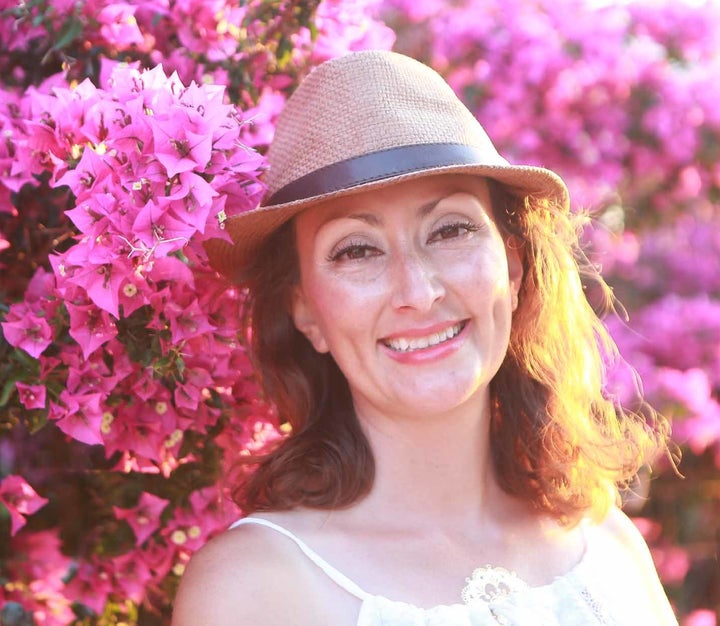 Monique Alvarez has been using her 20+ years experience of entrepreneurship and leadership to help women around the world become powerful business owners as an international business consultant. Three near death experiences later, she lives life to the fullest, as a digital nomad and travels full time with her husband and two toddlers. If you'd like to learn more about becoming a powerful business owner, click here for http://moniquealvarezenterprises.com/free-7-day-income-stability-bootcamp/
Popular in the Community