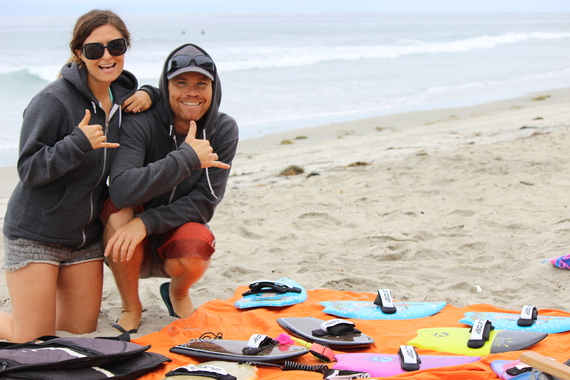 Back in 2013, I was working the normal 9 a.m. - 5 p.m. job and was miserable doing it. I always knew I wanted to be my own boss and run my own company someday, but never had the guts to do it until I met my fiance, Steve.
Steve had already taken the plunge and started a new company called, Slyde Handboards, two years prior to us meeting. Not only was he starting a business but he was building an entire new market all by himself. When we first started dating, I helped him with a few things with the business like organizing his financials and new marketing ideas. During that time we noticed how well we worked together; a lot having to do with us both excelling at completely opposite things. Steve is best at things like designing, branding, visuals, and creating engaging content. I am best at planning, development, management and customer service.
My friends thought I was crazy when I decided to quit my job and work with Steve full-time, knowing I would not even get paid. We moved in together and worked out of our small L.A. one bedroom apartment with my 2-year-old Australian Shepherd. Our walls were covered with handboards and our closets were stuffed with shipping supplies. Steve and I both knew it was a huge risk for our relationship but with no risk there is little reward.
Now after two full years of working together, we have turned Slyde from a $40,000 business to now being worth $1 million dollars. To get where we are today we made sure to lay down some ground rules (after our first few fights together).
Work separately but always together: By this I mean, have your separate roles that you have in the business but always be open to feedback from your partner. My main focus is our customer service, shipping, financials and operations. Steve's main focus is the website, visuals, content creation and marketing. Although we have our "specialties", we always run things by each other and get each others feedback.
Stick to a daily and weekly schedule: Every Monday morning Steve and I set tasks and goals for the week, and then Tuesday through Friday we do a quick morning meeting to make sure we have both been accomplishing what we need to do for the week. This keeps us both accountable for our work and if one of us is struggling with something we talk about how to get through it.
Forgive and forget: Steve and I disagree on things all the time. I would be worried if we agreed on everything. We are both really passionate about Slyde and building a business is the most stressful thing I have ever done in my life. We have both said things that we wish we didn't but we understand the pressures we are both under. You have to be able to apologize and be quick to forgive. This is really important, or your work life will start affecting your relationship.

Taco Tuesday Date Night: When you start a business you may have to give up a lot of stuff. Steve and I both don't take salaries. Every dollar we make goes back into growing the business which means we don't get to go out to dinner very often, so we have made the 3 for $5 Taco Tuesdays our weekly date night. It is a night we look forward to every week. We make sure to leave our phones in the car and there is absolutely no work talk. We at least try to take either Saturday or Sunday to be our "non-work" day, but sometimes it just doesn't happen and we are both OK with that because we know this is for OUR future.
In September, I get to marry my best friend, business partner, and the love of my life. It's not always easy but doing what you love, with who you love is actually not work at all.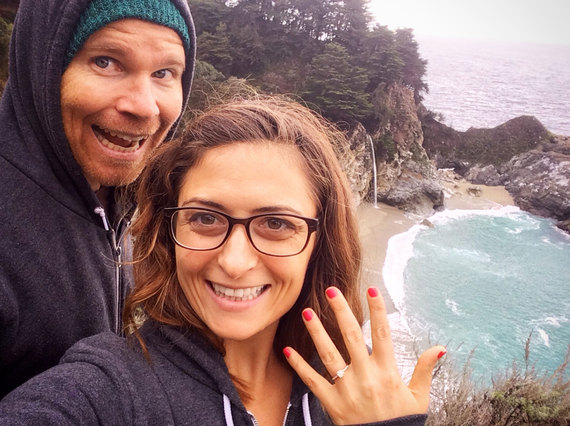 Related
Popular in the Community