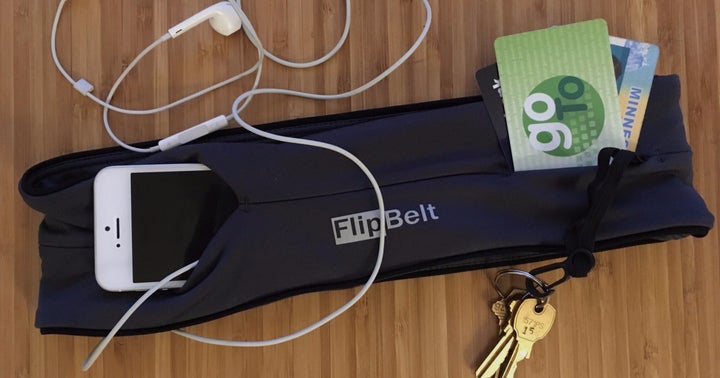 What's the best way to run with a phone?
If you're a beginner runner, you've probably had this question. If you're a seasoned marathoner, you've likely had some go-to storage hacks for your phone, keys and wallet through the years. (Shoutout to everyone who's had to use their waistbands or sports bras as last-resort pockets when on a run).
As a beginner runner myself, I consulted Google with my dilemma: "How do I store my phone while running?" It knew it was impractical to continue running with my phone in hand ― but became increasingly discouraged when Google results yielded an endless list of armbands, which still wouldn't solve my keys, cards and cash dilemma.
That is, until I came across the FlipBelt.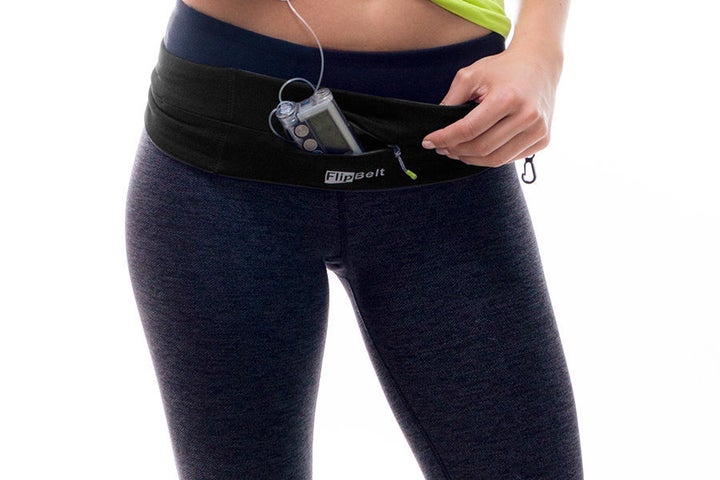 The moisture wicking belt sits flat on your hips without riding up or causing any uncomfortable chafing. Better yet, it pulls on like a pair of jeans. Just place it over or under your clothes and simply slide it on, and suddenly you have a place to safely store your slim water bottle, phone, keys, cash, pepper spray, and cards in a secure, discreet way. (And yes, I'm speaking from experience).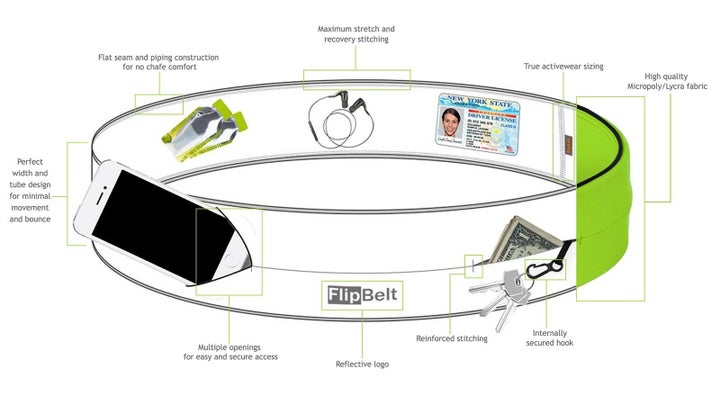 HuffPost may receive a share from purchases made via links on this page.