Death! It's a subject that most people avoid. However, the reality is that all of us are going to die. The how and why may be different. But the fact is that one day you and I will transform from the physical into the non-physical. Where do we go? Your guess is as good as mine. What I know for sure is that it's better to plan and save for your funeral now rather than later.
According to the National Funeral Directors Association, the average cost of a funeral is $6,600. Keep in mind that the amount you pay may be lower or higher, depending on how simple or elaborate your funeral is. You'll want to consider the following expenses:
Funeral director fees
Transport
Coffin
Death certificate
Permits
Burial/cremation
Cemetery plot
Celebrant or clergy
Flowers
Newspaper notices
Wake
While you may not want to face your own mortality, you would be smart to plan and save for your funeral right now. Why? Because this way your kids or family won't have to figure out a plan and find the money to pay for your burial or cremation. Read on to learn how you can plan and save for your funeral; then speak with a financial advisor or CPA who can help you get your finances in order before your time is up.
5 Tips to Planning Your Funeral
1. Write everything down in your will -- What kind of funeral do you want? Do you want a big party where people tell entertaining stories about you? Or would you prefer a more subdue send off? Whatever you want, write it down.
2. Create a funeral budget -- Embalming can add $700 to your funeral bill; most states don't require it. However, if you're having a three or more day funeral, you may want to be embalmed. If visitation is for one day only, ask the funeral director about refrigeration, which may cost around $50.
Do you want to be cremated (cheaper) and kept on the mantel or buried in a coffin in the family's cemetery plot? If you want to be buried, what type of coffin would you like? One that's lined with the finest silk and gasketed (can add $800 to the bill)? Or a more economical coffin? Keep in mind that you can buy your coffin and/or urn someplace else other than a funeral home.
List everything you'd want for your funeral from a hair stylist and makeup artist (if you're being buried) to a 10-piece orchestra (may cost thousands of dollars) and start researching the cost of these items.
3. Consider a direct burial or immediate cremation -- Perhaps you don't like all of the fanfare surrounding funerals. No problem. Opt for a direct burial or immediate cremation -- you'll save money.
4. Have a memorial service without the body present -- Maybe you'd prefer family and friends to say their "goodbyes" at home or the hospital. You don't need a funeral home to hold a memorial service. You can use a park, hall, community center or home.
5. Donate your body to a medical school -- Perhaps you love science and want to make a contribution to the growth of humanity. Donating your body is one way to do that.
4 Ways You Can Plan and Save for Your Funeral
1. Open a funeral savings account -- You may consider opening a funeral savings account; make sure you have someone on the account with you or add a beneficiary. Deposit a set amount each month or direct a portion of your 401(k) to your funeral savings account. You may also deposit any windfalls of money, i.e., you purchase a lottery ticket and win money.
2. Open a burial trust fund -- This isn't a trust fund where the funds are distributed to relatives; it's not even a trust. Open a Totten Trust at a bank or credit union because it is a regular bank (see point number one) account. Choose a trusted relative or friend or funeral home as the beneficiary. Deposit a set amount each month and collect interest. You may choose to transfer the money to another bank or close the account. You may even change the beneficiary. Upon the time of your death, your beneficiary collects the money and pays for your funeral.
3. Pre-need funeral bond -- Depending on the U.S. state (or country) you live in, you may be able to purchase a funeral bond. However, you'll need to have a credit score of 700 or better. If you qualify, and take out a $50,000 funeral bond, you may pay $1,000 to $2,500 for one year of coverage. The funds would be withdrawn at your death.
4. Funeral insurance -- While this isn't a savings per se, it's is similar to car insurance where you pay a monthly or ongoing payments for a fixed amount of coverage. You may choose an insurance plan ranging from $5,000 to $15,000, which will be paid to your beneficiary at the time of your death. Since you don't know when you'll die (unless you consult a psychic, perhaps), you need to decide if you can afford funeral insurance over the next 10 years or 20 years.
If you choose to pre-pay your funeral, make sure you can get all or part of your money back should you change your mind about the type of funeral you want.
Death does not discriminate and comes to all of us in one form or another. Make sure you are prepared by planning and saving for your funeral. This way you'll get the funeral you want and won't have to come back and haunt your kids or family. You'd rather rest in peace, right?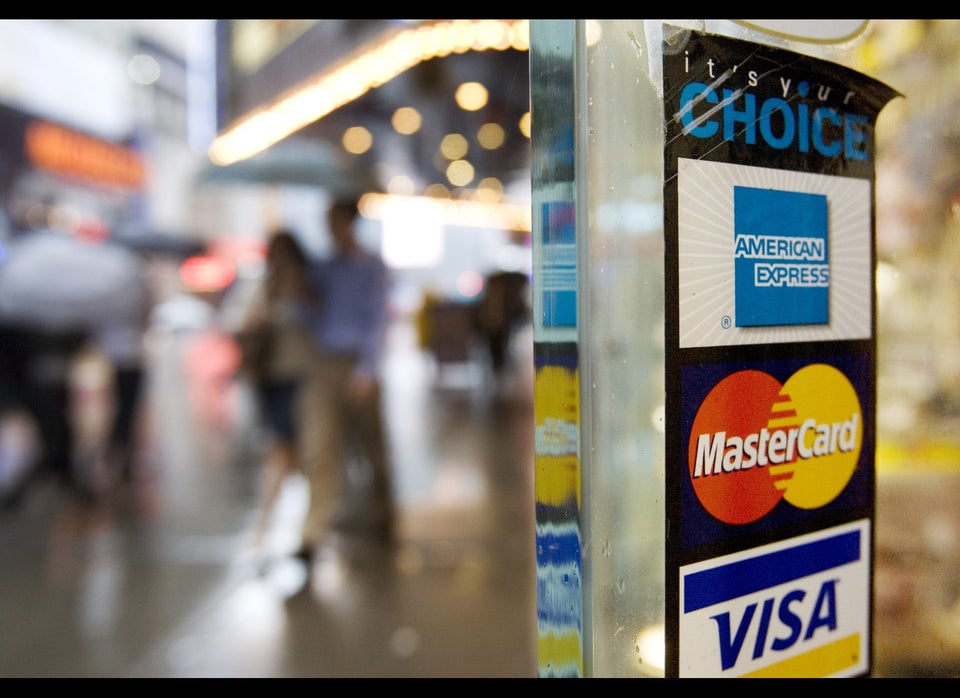 Top 8 Financial Worries Of Americans
Related