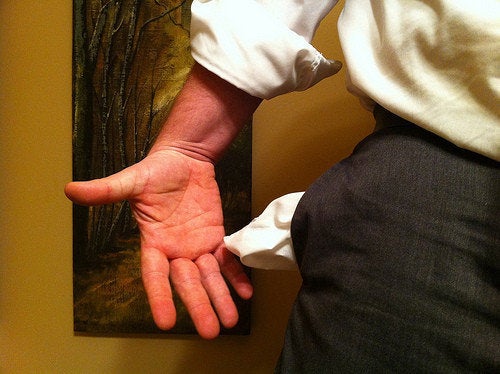 So what is a Ramen-eating, thrift-store-scavenging college student to do about the soaring costs of textbooks? Well, a few Internet entrepreneurs (and some well-established giants) think they have some lower-cost solutions for scholars on a budget -- a better one, they say, than simply buying used texts from Amazon or Half.com.
Here is the question upon which the textbook rental market is based: Why buy something at full price that you're only going to use for three months and then never open again?
If you've ever tried to resell a textbook, you know that your campus bookstore won't be giving you back 90 percent of the original price no matter how carefully you wrapped the book cover in a paper bag. In fact, a 2007 government study showed that bookstores generally buy back books at somewhere between 5 and 35 percent of the price you bought it for. Hey, this calculus primer you bought from us for $200 at the beginning of the semester? We'll give you ten bucks for it, because the course isn't being offered next year.
That's a worst-case scenario, of course, but it does happen -- and that's why rentals make sense for many students. You pay a lower price to use the book for only the length of time you need it, and then you send it back when you're done.
Many, many textbook rental sites have popped up online in the past few years, and there is no real consensus about which one has the largest selection or the lowest prices. Two of the most popular options are Chegg, which a spokesperson claimed had a selection of over 6 million books, and BookRenter, which touts having 5 million books on its website. Both have 21-day money back guarantees, and both cover your shipping when you return your book via a prepaid print-out label. BookRenter, on the plus side, lets you write and highlight in your rented book, while Chegg does not allow in-book note-taking and tolerates only limited highlighting.
"If only," you may be wishfully thinking, "there was a website that could point me to the cheapest rentals for my books."
Well, good news, wishful thinker: There is not just a website that can point you to the cheapest rentals for your books, there are many websites that can point you to the cheapest rentals for your books! Click over to Alibris Textbooks, Textbook Rentals or RentScouter, enter the author, title or ISBN of the book you need, and then BOOM: these three sites sort your options by price, based on how long you need the book, whether you want to buy or rent, and whether you want physical or digital.
Before you confirm your payment on a textbook rental, do your due diligence and check with Alibris, Textbook Rentals or RentScouter first.
Do you own a Kindle or a NOOK? How about an iPad or Touchpad or Xoom? Are you one of the 12 people who bought a Borders Kobo? Well, you're in luck (unless you bought a Kobo), because college textbooks have come to tablets and eReaders, and they're starting to look (and function) like real texts.
An app called Kno, which just added a bunch of great new features for note-taking and organization, has over 100,000 digitalized textbooks that they say are 30 to 50 percent off retail price. Its note-taking "Journal" feature has been beefed up to be fully searchable, and you can now read any textbook you buy on Kno on its website or through your Facebook account. That's right: Your Kno digital textbooks (and the notes you take in them) are in the cloud, accessible from any device that can get online and has a browser that can support HTML5. This, I think you will agree, is more convenient than lugging a 60-pound tome from the library to your dorm room and back.
Have you ever dropped a day's worth of salary on a textbook, just to discover later in the semester that the professor had only assigned one chapter from the darned thing? Inkling, a digital textbook designer and distributor, has a creative solution: It is now offering students the ability to pay for certain eTextbooks by the chapter to cut down on costs. So, if you're going digital, check your syllabus before you rush out and pay a ton of cash for a text you only need a chapter from. Inkling might have you covered for much less.
GOING DIGITAL, BIG-BOY STYLE
Kno and Inkling are disruptive startups, but three big boys of book sales are jumping into digital textbooks, too.
Brick-and-mortar bookseller Barnes & Noble has also entered the digital textbook game with the beautiful NOOKStudy app for PC and Mac. With a robust set of features and savings of up to 60 percent on textbooks, NOOKStudy is worth a look for its interface alone; if it saves you money in the process (and it could!), that excellent usability becomes a nice bonus.
Finally, there is CourseSmart, a name you might not recognize. You should recognize, however, the names of the companies behind CourseSmart, which are probably familiar from the sides of your textbooks: Pearson, Wiley & Sons, McGraw-Hill, and others have teamed up to digitize and sell their books at a markdown. With savings at 60 percent, an Offline Reading feature in beta, and the ability to actually print out 10 pages at a time from your textbooks, CourseSmart is at least an encouraging sign that textbook publishers realize the high cost of being a book-reading student.
You probably already knew this (as does, I'm guessing, your credit card company). And while there are a few ways to get textbooks for free (through textbook swaps, libraries, and illegal torrent channels), chances are that no matter how many of these channels you pursue, you are still going to be spending a large chunk of your dough on books this term and next. But if you are willing to be flexible in your reading medium, and if you're willing to do a little work to find the best rental and sales prices, and if you don't want to keep your textbook as a trophy signifying your domination of another college course, you just might save a little bit of your (or your parents') hard-earned money.
Now go out there and find the cheapest textbooks you can. And don't forget anything I've written: There will be a pop quiz later in the semester.
Related
Popular in the Community