As a florist, I understand more than anyone that your wedding flowers are extremely important, because they can completely change the look and feel of your entire wedding day! However, I also understand that you don't want to blow your budget on your bouquet. Here are 6 tips on how to save money on flowers but still keep your arrangements flourishing, lush and beautiful.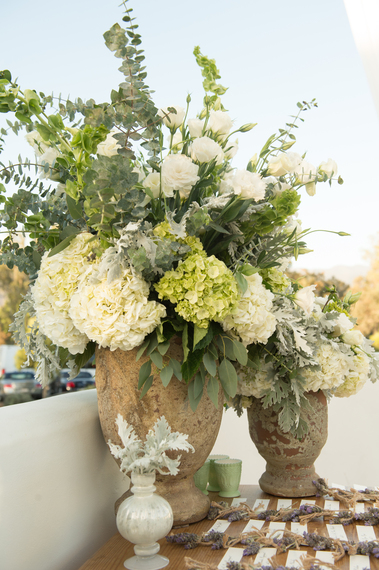 Floral Design by The Hidden Garden, Photo by John Solano Photography
1. Tell your florist your budget at your first meeting: Your florist wants you to be happy with your arrangement AND the cost. Avoid falling in love with an arrangement that is 10 times more than you planned to spend by being upfront about your budget. Your florist will work to create options within this range and you won't be surprised with the grand total.
2. Choose in season flowers: If you absolutely must have those pink peonies that bloom in June but you are having a Fall wedding, you may want to change the date. Out of season flowers can be extremely pricey. Talk to your florist and ask what your seasonal options are. A lot of the time, there are alternative options that are just as beautiful and can really help you cut cost! For example, a garden rose is a beautiful dupe for a spring peony. Another great option is to with a flower that is in bloom all year round, such as roses or orchids.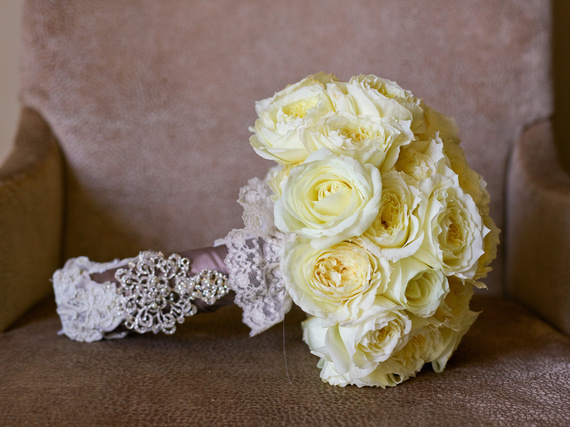 Floral Design by The Hidden Garden, Photo by Justine Ungaro
3. Focus on your own bouquet: This is YOUR day, so who needs to spend a fortune on bridesmaids' bouquets that are as extravagant and stunning as your own? Go for a more simple arrangement when it comes to your bridesmaids' bouquets, but make sure you still love them. (They will be in your wedding photos so don't go too simple!) Matching bouquets that are smaller or have more greenery to bulk them up will still look gorgeous, but allow you to put more big blooms in your own bouquet.
4. Take your flowers from ceremony to reception: Put your flowers to good use and get more bang for your buck. Talk to your florist about reusing your arrangements and moving them from aisle to table. Your ceremony arrangements (and even bouquets!) can make beautiful centerpieces at your reception.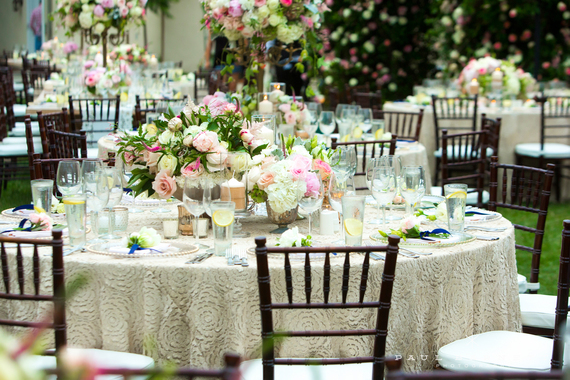 Floral Design by The Hidden Garden, Photo by Paul Barnett Photography
5. If you are a DIY diva, go for it! Order your flowers in bulk and do it yourself! You can buy DIY floral arrangement kits online or you can get your own supplies. But make sure you know what you are getting yourself into before you turn your kitchen into a flower workshop. Flowers are time sensitive, so you will be taking on this big project just days before your wedding. However, you don't need to do it alone! You hand-picked your bridesmaids for a reason...now put those girls to work!
6. Rustic is in: Lucky for you, the rustic, vintage, barn look is all the rage in the wedding world right now. Instead of spending your money on ornate vases, stick your flowers in vintage jars or bottles! Rustic weddings also allow you to save money on the flowers themselves. Greenery is encouraged when trying to achieve that bohemian bridal look. Get the flowers you love, but opt for fewer and use filler to create a lush bouquet. Get creative with this and have your florist help you!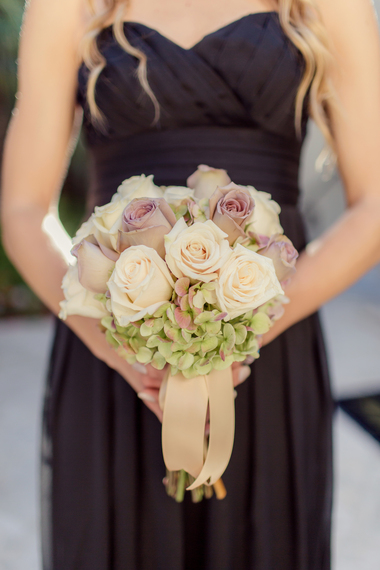 Floral Design by The Hidden Garden, Photo by Figlewicz Photography
Even with these tips, flowers are expensive. They can take up a significant portion of your budget, but trust me, they're worth it! Beautiful flowers will make your wedding day everything you've ever dreamed of. Budget for this cost when you first start planning your event and meet with your florist early on. Give both yourself and your florist enough time to create the perfect arrangements for your wedding day.