Globetrotting doesn't have to be expensive. Follow these tips to get out there and start exploring--without going broke.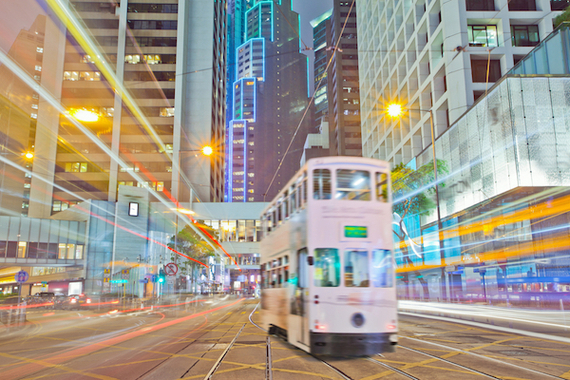 Hong Kong: Get around the local way
If you love San Francisco's cable cars and London's double-decker buses, you'll be into this: Hong Kong's double-decker tram, at only $2.30 a ride, is the best and cheapest way to tour the city. And it's been a mainstay for locals for more than 100 years. You'll rub shoulders with folks on their way to work as you push your nose against the window, whizzing between those dizzyingly high skyscrapers and attractions like Causeway Bay and the Chun Yeung Street Market.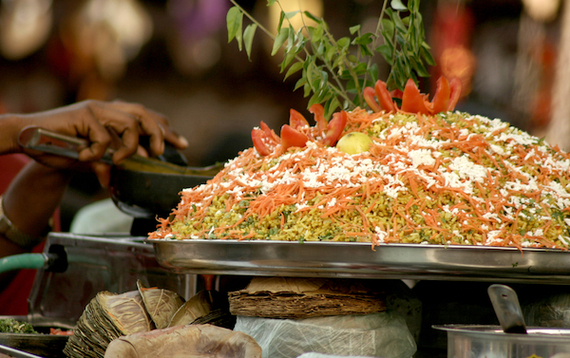 Hyderabad: Say yes to street food
You can really get to know a city through its food, and that seems to go double for street food. Take Hyderabad, for example: You haven't tasted curry til you've devoured a biryani from one of its many street-food stalls. Sure, the restaurants here can be very good, but you won't get the true experience of balancing a plate in one hand, a fork in the other, and a drink in the crook of your elbow, next to a small crowd of people who've mastered the art. Call it a cultural initiation. But the local blend of chicken, lemon, saffron and coriander is worth it, and so is the price--your meal likely won't break $5.
Tel Aviv: Spend the day at the beach
The sun, the sea, the sand...Tel Aviv was practically made for beachcombing. And this famous party city has a beach for everyone, whether you're into snorkeling, surfing, people watching or...drum circles? Yep, you read that right--spend your Friday afternoon at Banana Beach, where the bohemian crowd gathers to sing and dance as the sun sets. If you don't want to join in, you can watch--drink in hand--at the Banana Beach Café, where they show movies on a big screen in the sand.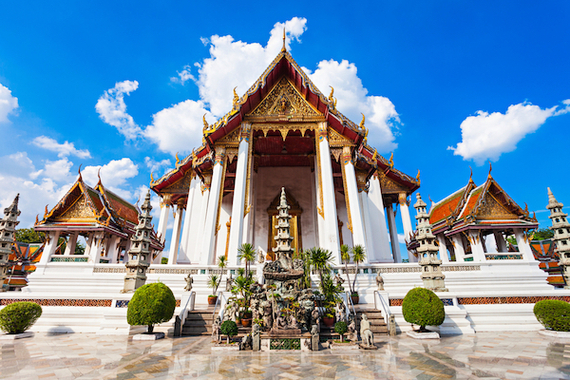 Bangkok: Go where the dollar is strong
At the time of writing this, one US dollar was worth about 36 Thai Baht. Meaning if you plan right, you never have to spend more than a few bucks for your curries, pad thai and sticky rice in Bangkok. Even a huge, luxurious hotel room at the Avani Atrium Bangkok will only set you back about $50 a night, and the city's must-sees, like the Wat Suthat temple, Pak Khlong flower market and the Royal Barges National Museum are free. The cocktails, however, are not. But you can feel good about splurging on a $16 Vertigo Sunset--rum with pineapple, cranberry and lime juice--at the Banyan Tree Hotel's Vertigo and Moon Bar. It's located on the 61st floor, making it one of the highest open-air bars on Earth (with some of the coolest views).
San Francisco: A park full of culture
Where in San Francisco can you ride a carousel, see live buffalo and a Dutch windmill--for $2? Golden Gate Park. And that's barely scratching the surface of what you can do here--the park's also home to a Japanese Tea Garden, the Music Concourse (a great place to see free shows) and plenty of art museums. For starters, get in touch with the international art world at de Young Museum where, for $10, you can explore vast collections of American, Oceanic and African art. If you time it right, you can even get in for free--admission is waived the first Tuesday of the month.
Chicago: Get a taste of real, local culture at a street fest
Chicagoans must spend their absurdly long winters plotting exactly how to eke the most out of their summers. And make no mistake, the entire summer season is an event--it's practically one big, nonstop party. Yes, Lollapalooza is pretty expensive, but the rest of the city's countless street fests are not. Hungry? Head to the infamous Taste of Chicago or Ribfest. Want to hear live music? Look no further than the Chicago Blues Fest or the very free Music In the Parks. And you can always support talented local artisans at Northalsted Market Days and Renegade Craft Fair.
Washington, D.C.: Free attractions
It doesn't get free-er than Washington, D.C.'s vast Smithsonian campus, which is home to 19 museums and galleries and the National Zoological Park. Meaning you can see the Apollo 11 command module, the original Star-Spangled Banner, Dorothy from The Wizard of Oz's sparkling ruby slippers and so much more--for zilch. Better still: this also includes the massive number of monuments and war memorials that surround these institutions. Take all that extra cash and head to the Adams Morgan neighborhood to indulge in salsa clubs, booze and some seriously good ethnic food. Then, hit the U Street Corridor, where Miles Davis and Ella Fitzgerald got their start, enjoying some tasty soul food and live music.
Istanbul: Haggle!
Few of Istanbul's attractions are as buzzy as the Grand Bazaar. This sprawling indoor marketplace is an historic attraction and shopper's paradise--you can get everything from rugs to ceramics to Byzantine-style jewelry. But don't buy anything at face value. Head deeper into bazaar to get away from the tourists, and shop a little later in the day. It may be more crowded, but sellers tend to be more willing to give discounts--but don't act too interested, or the price will go up.
Las Vegas: Go where the locals go
Sure, the Strip and all its glitz are worth the trip, but meander off the beaten path to discover the city's best oysters (served at the teeny, 24/7 Oyster Bar), and have some real family-style Italian cuisine at Battista's Hole in the Wall. And that's not all--step back in time at the authentic speakeasy Commonwealth, hidden behind another bar, of course. And the quirk gets even quirkier: Take your winnings and head to the Pinball Hall of Fame, or drive a real bulldozer in a sandbox at the goofily named Dig This.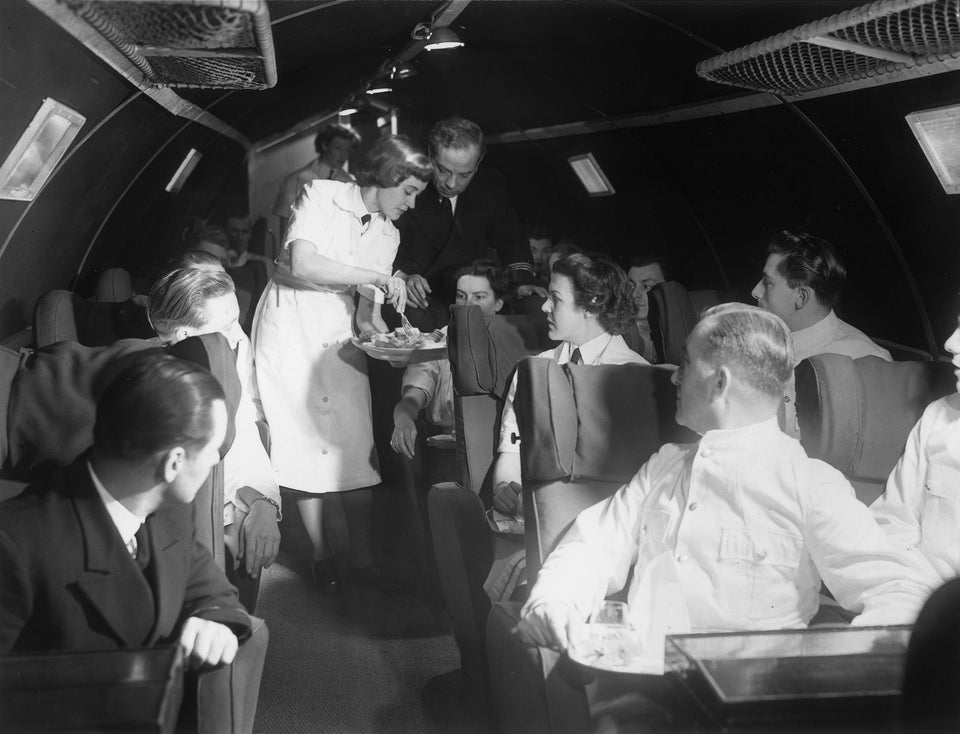 Vintage Air Travel Photos