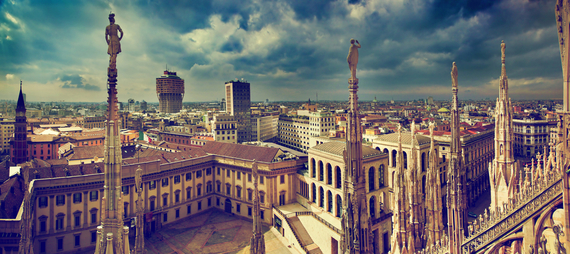 From the cypress-dotted cliffs that mark the Amalfi Coast to the snow-tipped tops of brooding Mount Etna in the south, Italy is one darn enticing destination to contemplate. If you're one of the many American travelers keen on checking out its sights and sounds this year, then be sure to read on and discover the five cheapest airports to fly to in the country. They've all been selected with Hopper's acclaimed big data research method, using millions of pieces of flight information from across the web to pinpoint the most wallet-friendly arrival spots on the other side. Away we go!
Looking for cheap flights to Italy? Download the Hopper app and set up fare alerts now!
5. Rome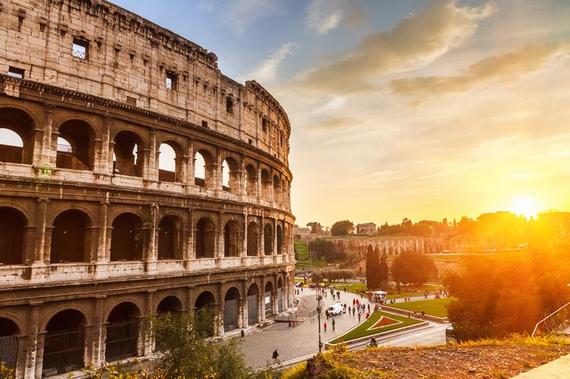 Coming up at number five is this bucket-list-topping, superlative-heavy Eternal City of Rome. And while flights from the United States into Leonardo da Vinci-Fiumicino Airport only just do enough with their average $1,018 round-trip price tag, there's no question that the startling arches of the Colosseum, the gelato bars of Piazza Navona, the bubbling Trevi Fountain and the exquisite Sistine Chapel are worth spending a little extra for!
4. Bologna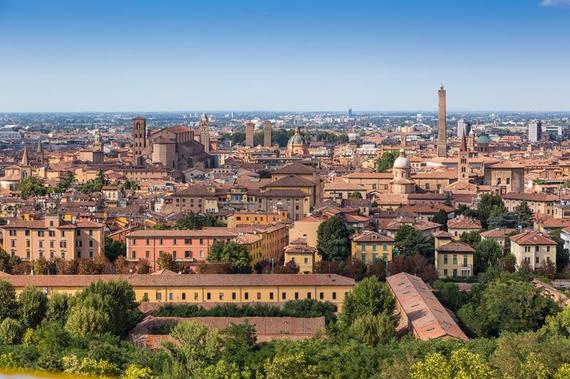 Foodies listen up, because the culinary capital of Italy is also hailing in as one of the cheapest places to fly to in the country this year, touting an average price tag on round-trip air connections from the United States of just $977. Want to experience firsthand Bologna's tomato-packed tagliatelle dishes, platters of Parma ham and aromatic mortadella sausages? Oh, and don't worry, it isn't all food, food and more food here -- there are sights aplenty too, from the eye-popping Neptune Fountain to the bustling Piazza Maggiore.
3. Bergamo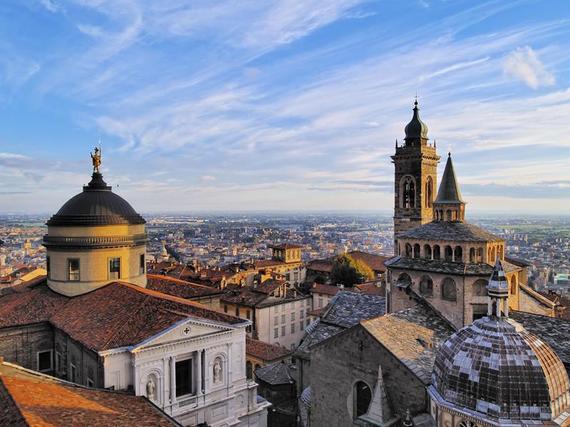 Rising majestically from the rolling foothills of the Alps, the medieval city of Bergamo is the gateway to some of the most coveted destinations in all of Northern Italy, from the mountain-shrouded banks of Lake Como to the soaring ski fields and powdery pistes of the Dolomites. Check flights into Bergamo's Il Caravaggio International Airport this year, because statistically speaking, it's the third cheapest place to fly to in the country, with the average price of transatlantic connections from the United States sitting at just $909 round trip!
2. Milan (LIN)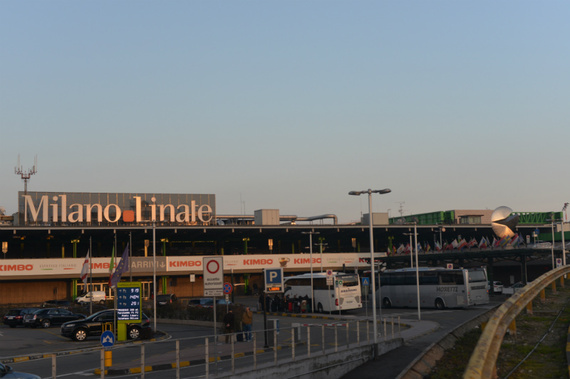 Not only is Milan's Linate Airport the second cheapest place to fly to in Italy, touting an average price tag of just $897 on round-trip air connections originating in the United States, but it's also a hub for national flag carrier Alitalia, meaning there are oodles of domestic and regional destinations on offer from its runways, from the sun-kissed reaches of Catania in Sicily to the cafe-dotted streets of Naples to the south.
1. Milan (MXP)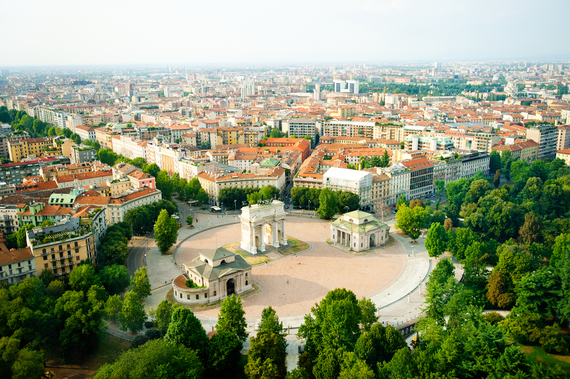 Move over, Linate, Malpensa coming through! That's right, folks, beating its Milanese counterpart by almost $100 is northern Italy's largest airport, Milan-Malpensa Airport, which currently boasts an average price tag on flights touching down from the United States of just $781 round trip! Perhaps you could put all those savings towards a tour through the masterpiece-peppered exhibitions of the Pinacoteca di Brera, or a peek from atop the Gothic spires of the city's iconic Duomo?
Of course, depending on your departure airport, your flight costs could be different from this list (which is based on average airfare). East Coasters especially are spoiled for choice and may find flights to Italy that are much cheaper than the averages above! So how do you know if you're getting a good deal? Hopper's mobile app can help. Simply set up a fare alert for your favorite Italian destination. We'll watch flights for you and let you know when prices are at their absolute lowest. We'll also recommend alternate airports, so if one gorgeous Italian gateway offers a better deal, we'll give you a heads up. We're nice like that!
Liked this article? Here are a few more you may be interested in!
Related