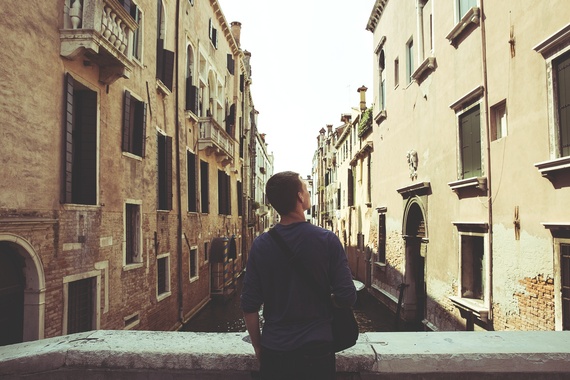 No, don't worry, you read that title right. We're diving into territory uncharted by most part-time tourists and nine-to-fiver vagabonds.
Today we're talking free travel. Free as in no dollar signs attached.
Free accommodation opportunities can be broken down into two broad categories: staying for absolutely no work or money on your part, or receiving accommodation in exchange for some work on your part. One is not better than the other -- in fact, many long term travelers enjoy the volunteering aspect of the latter much more than simply receiving a free place to crash. We'll start by exploring the first option, in which the place you stay is absolutely free in every sense of the word.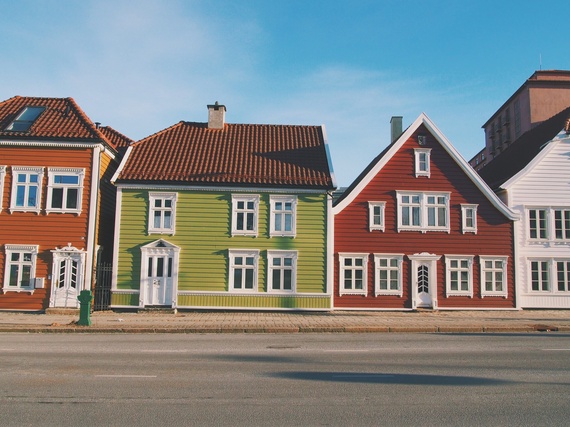 Absolutely Free Travel Accommodation
Couchsurfing: Couchsurfing is a popular site which allows wanna-be hosts and travelers to place listings. Hosts can invite travelers into their homes, and travelers get to make friends with locals in the city they are visiting. It costs nothing to use the site, and offers a fantastic opportunities to befriend locals. Couchsurfing may not afford all the ammenities of a hotel, but it offers a taste of local life that many tourists never get to experience.
However, many travelers are coming to resent the implication that Couchsurfing is "free" simply because it costs no money - meaning that hosts sign up wanting to spend time with and get to know their guests, not simply offer their couch or guest room as a free hostel. Couchsurfing is a relationship, which tourists should never abuse. Read this article for an enlightening look at a possible downside of Couchsurfing, from the host's perspective.
And not to step around the big question that many traveler's worry about: will I be safe? Couchsurfing actually has an entire section of the website devoted to answering this question. Short answer? Yes, Couchsurfing is safe as travelers have ample opportunity to do their homework. In other words, travelers can rate hosts after staying with them, and vice versa, so both future hosts and travelers know what they're getting into. Only stay with verified hosts with good reviews.
Couchsurfing Alternatives: Though Couchsurfing's the largest site of its kind, a few other similar sites deserve a good look when you need a place to stay: check out Be Welcome and Hospitality Club.
Sleeping in an airport: Many major airports have lounging areas intended for travelers with long layovers. Why not book your layover overnight to save the price of a hotel? Check your airport website to see if it has lockers available to store your belongings while you get a few Zzzs. Maybe not the most luxurious accommodation, but with a good pair of earplugs, a night in the airport could save you a good deal of money.
[Practically] Free Travel Accommodation
Home Exchanges: There are numerous different sites that promote trading homes with other travelers for a chance to stay somewhere else in the world. (Yes, this is for real, and not just in the movie Holiday).
Home Exchange, Love Home Swap, and Home Link are great places to list and start looking for available house swaps. Some sites do require a fee for listing your home - though many travelers consider this quite worth the cost, considering the hundreds of dollars saved on travel accommodation.
Hospitality Exchanges: Other sites, like Global Freeloaders, Trampolinn, Nightswapping, and BeLodged, work like Couchsurfing in that the home-swap need not happen simultaneously. Instead, you earn points by hosting other travelers in your home. Once you have earned enough points, you can "spend" them staying with a different host.
Housesitting: Why not take care of someone's house while they're on vacation, and score a free place to call home in the meantime? This is a great method for long-term travel. Housesitting positions can be competitive, so make sure to set up a nice, informative profile on a reputable housesitting site, like Trusted Housesitters, House Carers, or Housesit Match.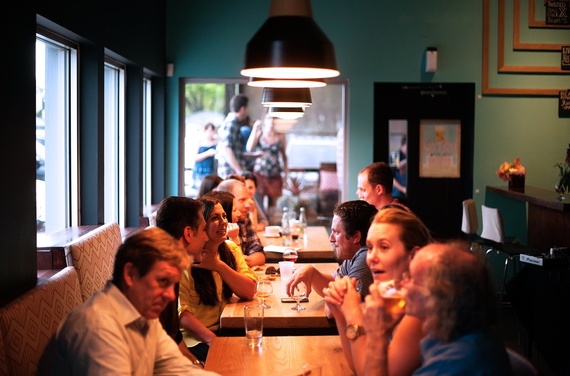 English Immersion Programs: If you are a native English speaker willing to hang out and participate in fun tourist activities with European professionals, volunteering in an English Immersion Program may be perfect for you. English speakers are given free room and board in exchange for their time and conversation with adult English language students. Check out Diverbo and Vaughan.
Working at a hostel: Many hostels provide room and board to volunteers in exchange for working in the hostel. Duties may include hotel positions like checking guests in and out, reception work, maintaining the website, and kitchen or janitorial work. Search Hostel Travel Jobs or Hostel Jobs for a directory of opportunities.
Working as an Au Pair: An "au pair" is a domestic assistant -- basically someone who lives with a family working as a nanny (as well as completing some light housework). Au pairs earn room and board with the family, as well as an allowance. To find jobs as an au pair, search Au Pair World, Great Au Pair, or Au Pair.
Boat Stay: Want to see the world . . . by sea? Search Find A Crew for opportunities working on a sailing vessel in exchange for room and board.
Volunteering: Earn room and board by working in a variety of volunteer positions around the globe. From farming and development to wildlife and education, the type and commitment of opportunities are massively diverse. Peruse this list of the most reputable volunteering abroad opportunities.
What would you do for free accommodations? Let me know in the comments below.
Related