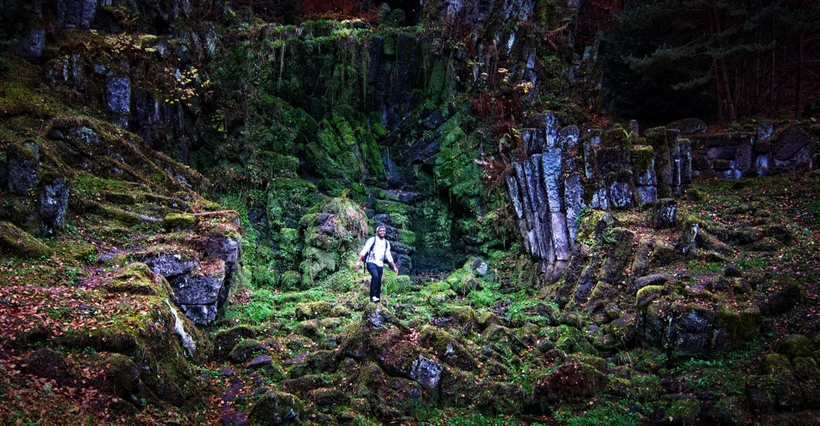 It's amazing how many people believe you need lots of money/need to be rich to travel the world. It really is about prioritizing and investigating to find great deals. Just like saving to purchase your favorite pair of shoes, a designer handbag or even a car, put the same effort into seeing the world and the memories will last forever—longer than the car or shoes. And, it is more affordable than you think.
There are many ways to save money when traveling. I spent some time talking with Austin Yarbrough who has been traveling the world since he was 5 years old. Now that he is a young adult and paying for it himself, I wanted to find out how he does it. When we travel we really begin to see the world and people in a different way. From the different amazing destinations, hotels, flights and great food you can still do it on a budget.
YS: Austin, you have been traveling the world and many people would like to know how you do it at your age and on a budget. So, tell me how do you save on flights?
AY: There are several discount travel websites and apps. CheapOair is my personal favorite for finding affordable airfare. What's nice about it is that it compares all of the national and international airline fares, layover durations, stops, and prices after taxes. Another great feature is that it informs you of lower priced options available on alternate dates— that you can save $150 if you depart two days earlier. If you're flexible, you can take advantage of these options.
You can also sign up for promotional emails or alerts when fares are reduced for destinations you're looking for. They regularly notify me about cheap flights across the country, some of which are fewer than
Fifty dollars and give me updates whenever there has been a change in the ticket price of my recent searches. From the list: CheapoAir, Travelocity, Skyscanner and a several other travel websites that claim to have the best prices, I have found the lowest prices and have had the easiest time booking flights with CheapoAir.
Also, when booking, some might forget that certain airports are cheaper to fly from than others. If you live in Nashville, Tennessee and are trying to get to Bangkok, your ticket could cost $1,200 -- $500 more expensive than a flight from LaGuardia Airport – New York. Your $300 flight from Nashville to New York saves you $200 that can go toward extending your stay in the beautiful beaches of Ko Samui. So sometimes it helps to purchase your ticket from one major international airport to another to save money.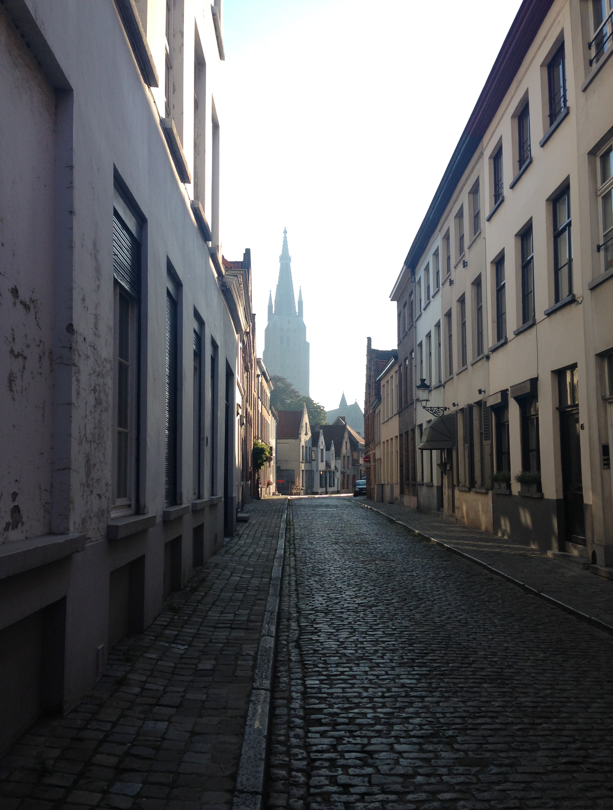 YS: Aside from airfare, what is the best way to get around once you arrive?
AY: For Europe, a Eurail pass is one of the best tools you could use. There are 28 European countries supported by the Eurail train system. You can configure your train pass based on several factors such as the number of countries you'd like to visit, duration of travel, and travel class. Though the price may intimidate at first, a Eurail pass maximizes your traveling flexibility and is worth every penny.
While studying in Europe one semester, I purchased a continuous 15-day global pass, which allowed me 15 consecutive days of travel to any of the 28 countries as well as a select pass, which gave me 4 consecutive or non-consecutive travel days to use within 2 months. For roughly $230, the select pass allowed me to visit any 4 bordering countries that the site let me select before purchasing. A major reason why the select pass was worth the money is one round trip from Mannheim, Germany to Brugge, Belgium by speed train can cost more than $200 USD alone. The Eurail passes allowed me to hop on any train free of charge or for a small ticket fee (I only had to pay a fee one time in Austria which was not more than 7 euros). With the select pass, I was able to save close to $800 USD and nearly $2,200 USD total with both passes.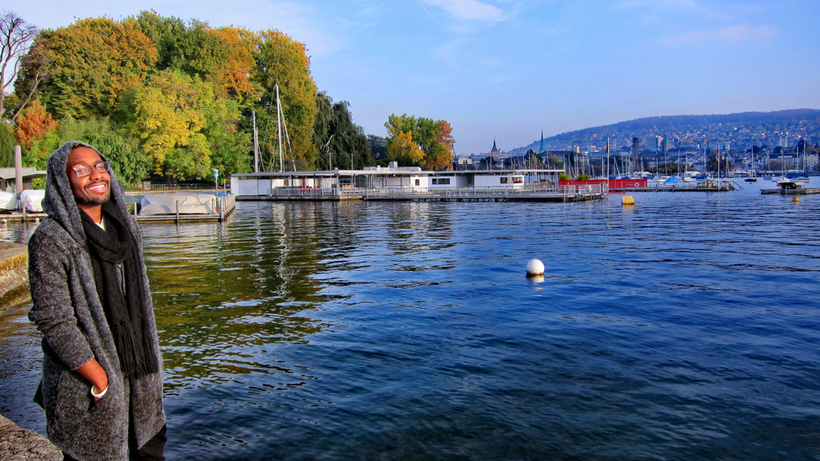 Another option is Bla Bla Car, which is like Uber for intercontinental travel. A few friends who travelled long distances across
Europe but didn't have Eurail passes used this service and gave it fantastic reviews. You can book a ride from a list of customer-critiqued drivers in the matter of minutes. As an example, you can easily travel from Heidelberg, Germany to Zürich, Switzerland, which is roughly 200 miles, for fewer than $25 USD. However, traveling through Europe by car can potentially take more time than going by train. If time is not an issue, Bla Bla Car could be a good option.
Once you made it to your destination, getting around is pretty easy. Aside from renting a car or moped, Uber is a great option. It is available in just about every major city around the world and Ubers are cheaper than taxis. While in México City earlier this year, my thirty-minute Uber ride from the airport to my hostel was $5 USD.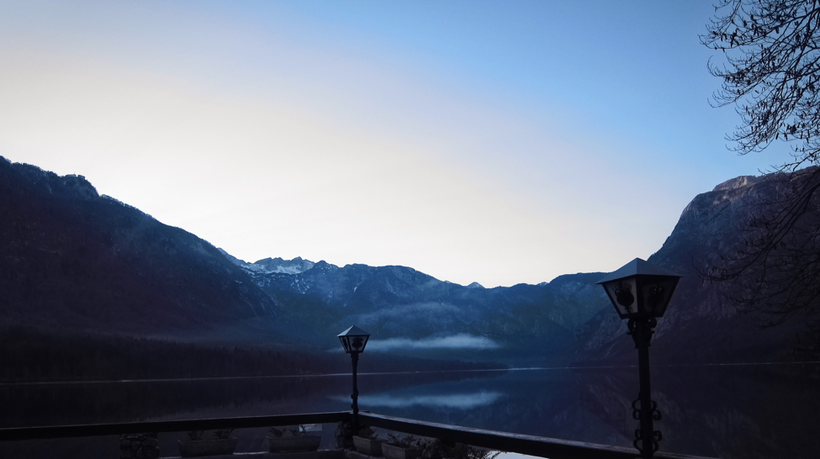 YS: When is the best time to book your flights?
AY: June, November, and December are generally the busiest months for traveling. But to be quite honest, it simply depends on where you're going and how far in advance, or even last minute, you can plan. My rule of thumb is to book flights between a month and a half to 3 months in advance. Also, the later the departure time, the better. Sometimes you can find great last minute deals. But waiting until the last minute to book a flight is risky if you're set on traveling during a specific time. However, if you are flexible, you can get lucky.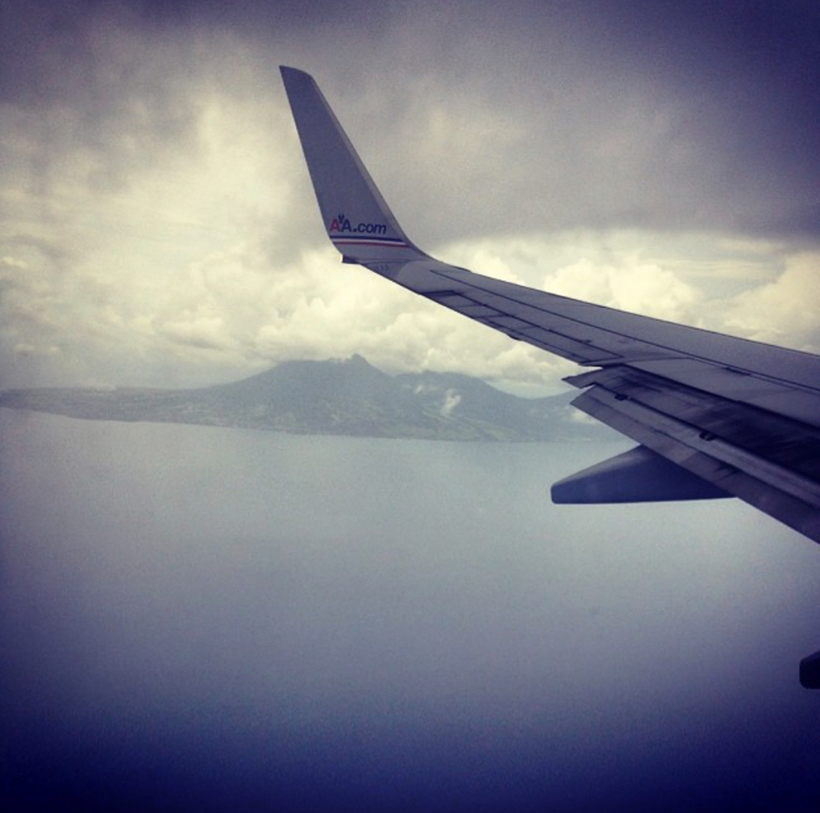 YS: Which airlines do you think give the best deals?
AY: I have been a loyal customer to American Airlines, fundamentally because that's where I have accumulated most of my frequent flyer miles. But if I see a great deal, discount trumps miles. Frontier Airlines has showed up in my low price filter in some searches, but they tend to have long connection times between flights. Again, this may be an option if time is not an issue. But, flights play an important role here as airlines tend to align with certain hub airports. Another important factor is the day of the week you travel. Tuesdays, Wednesdays and Thursdays are almost always cheaper than weekend days. However, I must add that lately, United Airlines has been offering some of the best deals overall, regardless of destination. This may be an attempt to remain competitive after incidents that put them in news headlines this summer. This is not likely to last. No one airline consistently has the cheapest airfare.
Stay tuned for Part II of my interview with Austin Yarbrough. This millennial is making his way around the world and you can do it too. You can follow him at www.worldbyaustin.com @worldbyaustin on Instagram and Facebook
To be interviewed by Yolanda Shields please contact her at info@Yesbuilds.com and follow her on Instagram Yesbuilds
REAL LIFE. REAL NEWS. REAL VOICES.
Help us tell more of the stories that matter from voices that too often remain unheard.
This post was published on the now-closed HuffPost Contributor platform. Contributors control their own work and posted freely to our site. If you need to flag this entry as abusive,
send us an email
.