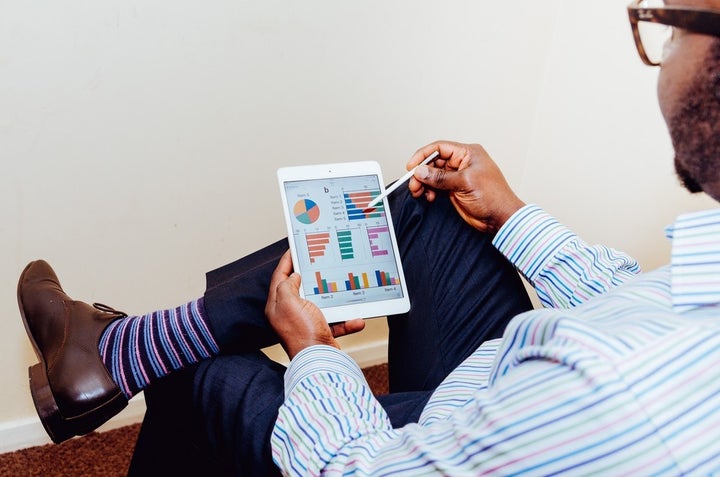 Are you new to email segmentation? Want to know what all the buzz is about?
Although, it's now proving out to be more than just a fancy buzzword. According to MailChimp, segmented email campaigns have shown a 14.31% higher email open rate than non-segmented email campaigns.
In this post, we'll answer some of your questions and show you a few ways to start creating segmented email campaigns.
What Is Email List Segmentation?
Simply put, email list segmentation is all about breaking your email list into multiple groups to help you target different types of audiences through your marketing campaigns.
For example, you can create two different email list segments based on the subscriber's location, interests, and their previous online purchase history. This helps effectively promote your products by targeting specific audiences.
Is It Effective?
If you've ever used an email marketing service, then you probably know how difficult it is to get people to open an email or click on a link.
You can have 1,000 email subscribers but only 20% of them will actually open your email. That's the reality of email marketing. Although, according to reports, segmented email lists perform way better than average email lists.
For example, SwayChic, an online clothing store was able to boost their email open rates by a whopping 40% after segmenting their email list.
So yes, email list segmentation works.
The Tools You Need To Get Started
In order to use email list segmentation, you'll need a set of tools for integrating this strategy on your blog.
An Email Optin Plugin: You'll be promoting several different lead magnets with pop-up messages, slide-in forms, notification bars, embedded opt-in forms, and more. Find an email opt-in plugin like OptinMonster that support all these features and install it on your blog.
A Buyer Persona: Create a profile for your ideal customer or the subscriber you want in your email list. Include the age group, education level, hobbies, and everything into this buyer persona. Create a persona for each list segmentation you're aiming to create. This will help you create the best lead magnets to attract the ideal subscribers.
Lead Magnets: Finally, you'll need to create multiple lead magnets to attract leads. It's important that you create these lead magnets to compliment your blog posts as well. That way, you can use them as content upgrades.
A Few Ideas For Segmenting Your Email List
There are plenty of ways you can segment your email list. But, it will mainly depend on the type of information you're collecting from each of your email marketing campaign.
For example, you might only collect the email and the first name for a newsletter signup, but you can collect more information when offering something more valuable like a case study or a free eBook. You can then use the data to segment your email list for your promotions accordingly.
Here are a few simple ideas to segment your list by:
New Subscribers: You can create a segment for your new subscribers to send them a welcome email and also suggesting them to follow your pages on social media.
Location: Learning the location of your subscribers will let you create targeted promotions for special holidays, celebrations, and seasons.
Age and Gender: Segmenting email list for age and gender can be useful in many ways, such as promoting gender-specific products and understanding the current life situation of the subscriber (eg: are they retired, attending college, etc).
Abandoned Users: When users abandon a purchase or a shopping cart halfway through, you can add them to a segment to reach out to them later. eCommerce stores use this strategy to generate more sales.
Inactive Users: Platforms like Udemy, often send email to users to remind them to continue learning when they forget to finish a course. You can use the same strategy to connect with your inactive users.
Buying Interests: Have you ever received recommended products emails from online stores such as eBay and Amazon? This is done through email list segmentation based on buyer habits and interests.
One important thing you should keep in mind when creating segmented email campaigns is that almost all email marketing services count duplicate emails to the total number of subscribers on your account. Which means, when a single user joins 3 email lists on your blog, that user will count as 3 subscribers.
Summary
As you can see, list segmentation has a lot of pros that can take your email marketing to the next level. Hopefully, this article has helped you understand the importance of email list segmentation and are now better prepared to try it for yourself.
Related
Popular in the Community