For today's successful business, online image and performance is becoming increasingly important in a world where everything is becoming digital. In fact, a company's digital strategy is the new life line of its brand and business. That's why it is so important to choose the right digital marketing agency. The right agency partnership can help your online business explode. The wrong one can cause you time and money -- and worst of all, lost growth opportunities.
Remember, you're not just putting your project in their hands, you're entrusting your brand reputation and the success of your business to them.
To make sure you engage the right company for your business, ask these five key questions during the interview:
1. How is your agency set up?
The mistake I see most often by small business owners is they say to the agency, "Let's meet at my office." Larger, more established brands will go and see the digital agency for at least the first meeting or two and inspect the space, staff and process before hiring them. You don't want to be duped by someone claiming to have an office and an onsite operation when no such place exists. Here are some things to keep in mind:
Are they fully staffed with professionals in the business or do they rely on freelancers or outsourcing for the heavy lifting?
Do you get the sense from talking to staff members that they are skilled, passionate and trustworthy? Simply put, do you get a good vibe?
Be sure to see the faces of the people working on your project. And if it's clear, ask! Which of your team members will be working on my project and what are their qualifications? Remember, it's your baby you're protecting!
2. How do they price their services?
When shopping for an agency, it's important to compare apples to apples. A lot of business owners make the mistake of just looking at the final price without asking these questions:
What am I getting and who am I getting for this price?
How much time will they spend on my project for this price?
Is there a clear procedure for billing for add-ons or work outside the project scope?
3. What are the agency's core services?
Is this digital agency focused developing a strategy, then relying on other companies to handle the execution? Or do they have the capability to handle the entire project from concept to execution to optimization on their own? Understanding the agency's core strengths will help you determine if they are fit to handle your entire project or just a particular aspect of it.
4. How do they measure their results?
A professional company will show you the metrics they use to measure the results based on your business goals. One of the best features of doing business online is that everything can be measured, from CPL (cost per lead) to CPA (cost per acquisition) to bounce rates and abandoned cart rates. Make sure that the digital agency you hire will not just wow you with grandiose words, but can show you case studies with actual results they've brought other clients.
5. What are their credentials or qualifications?
Find out if the company staff includes respected professionals in their industry.
Are their key players recognized as business leaders, keynote speakers at industry events or published authors?
Do they have special credentials showing other expertise?
Have they developed any special applications or done groundbreaking projects?
And finally, when it comes to the cost of doing business, don't fall into the trap of being penny wise, pound foolish. It's better to set aside additional resources for a qualified digital agency, rather than save money and end up losing business down the line.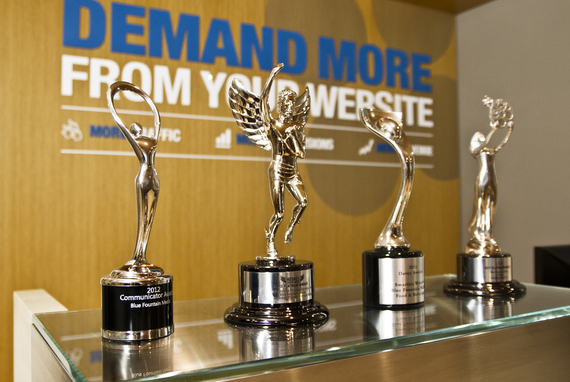 REAL LIFE. REAL NEWS. REAL VOICES.
Help us tell more of the stories that matter from voices that too often remain unheard.