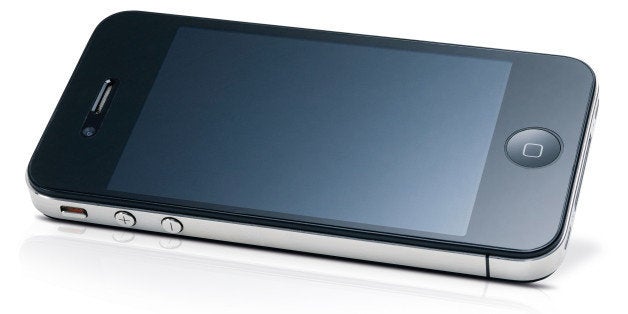 That 3-year-old iPhone you're thinking about ditching for a newer model still has quite a bit of value.
There's a whole industry ready to buy and refurbish used phones to sell them overseas. Charities also are eager to recycle your old working phone, so they can use the funds.
If you have an AT&T iPhone, you're in luck. AT&T iPhones retain the most buyback value, said Anthony Martin, co-founder and chief of strategy at iCracked, a company that fixes iPhones and buys used and broken iPhones. That's because AT&T devices run on the GSM network and can be used in most countries outside of the U.S., where demand for used -- and stolen -- iPhones is high.
On the other side of that, said Martin, is Sprint phones, which have the lowest buyback value because they can only be used on Sprint's CDMA network.
For the sake of consistency, we're going to give you the trade-in price for an AT&T iPhone 4, 4S and 5 in "normal" or "good" condition, which basically means ordinary wear and tear, and still fully functional (with neither broken buttons nor cracked screen.)
Apple quietly introduced an in-store trade-in program recently under its Reuse and Recycle program, and it works like this: Customers can bring their old iPhones -- as old as the iPhone 3G -- into Apple stores and an Apple employee will check out the condition of the phone and then give you a credit toward a new iPhone. If you agree to the price, the employee will give you credit toward a new phone on the spot.
USell acts as an intermediary to connect you with its network of buyers. After you choose the offer you want (they range in price, but the company recommends one), uSell sends you a prepaid envelope. You can get paid in cash or via PayPal. USell says you'll get paid within five days of when the buyer receives the phone.
iPhone 4 $68 to $111
iPhone 4S $147 to $200
iPhone 5 $295 to $308
Totem gives you a quote, mails you a prepaid envelope and pays you via PayPal or check. The company says it pays people within 48 hours of the device being inspected and wiped clean by a Totem technician.
iPhone 4 $125
iPhone 4S $205
iPhone 5 $305
UPDATE: Oct. 23 -- We've heard from several readers who sent their phones into Totem that the company has been unresponsive, and the Better Business Bureau of San Diego gives the company an F rating. When reached by The Huffington Post, Nicholas Fiorentino, the company's founder and chief marketing officer, said that Totem is experiencing shipping delays, and he's working to resolve the issue. "We're really focused on just making sure the payments are going out and are being processed as fast as possible," he said.
Still, several readers who contacted HuffPost have said multiple emails to Totem have gone unanswered, and they haven't received payment for their phones weeks after sending in the devices.
After you get a quote from Gazelle, you ship the phone for free to the company, which says it can pay you as quickly as the day it receives it. You can get paid via Amazon gift card, PayPal, check, or you can donate the money to charity.
iPhone 4: $115
iPhone 4S: $190
iPhone 5: $310
EcoATM is a kiosk that analyzes the condition of your used iPhone and pays you on the spot, which some people may prefer because you get the money without sending your phone away and waiting. But the machines aren't without controversy. The city of Baltimore recently voted to ban them -- even though there aren't any in the city -- because officials fear that they are a quick and easy way for thieves to get paid for stolen phones. EcoATM has tried to combat this by making people scan their IDs, and it employs people in realtime to verify that the person at the machine matches the ID.
iPhone 4: $100 to $125
iPhone 4S: $160 to $175
iPhone 5: $210 to $270
The world's largest online retailer offers a trade-in program of its own. The prices offered for your used iPhone are significantly higher than other outlets, but you can only get paid in Amazon credit. Amazon also has more stringent standards when it comes to what's considered "good condition," (which is mid-range, between "like new" and "acceptable" condition), like a "flawless" screen and shipping it with the USB cable and wall charger.
iPhone 4: $87.25 to $144 in Amazon credit
iPhone 4S: $157.25 to $217.75 in Amazon credit
iPhone 5: $264.50 to 327.50 in Amazon credit
If you can stand to wait a bit before you get the money for your old phone, sending it away will get you the most cash. Prices change frequently, so it's important to shop around, although as of this writing Totem seemed to offer the most cash for used iPhones in good condition (UPDATE: See our note on Totem above). If Amazon credit is as good to you as cash, and your phone is in very good condition, Amazon is a great choice.
Related
Before You Go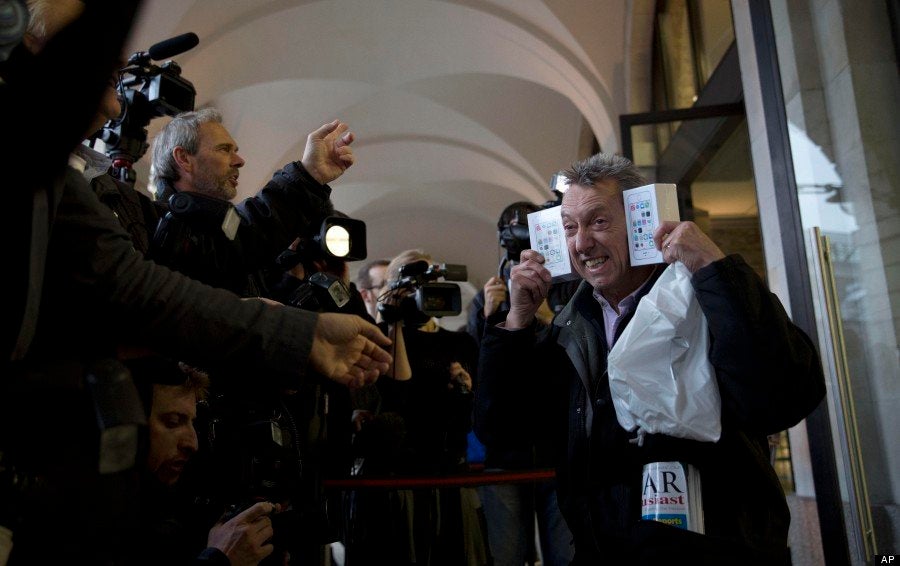 New iPhone Buyers Can't Control Themselves
Popular in the Community