If your college savings are low, but you still have a strong desire to send your child to an elite private college, this may be one of the most important articles you read all year.
But first, why do private colleges consistently rank higher than state run universities?
1.Private colleges typically offer much smaller class sizes and more individual attention. A smaller student to professor ratio means more focus on each individual student's needs. A smaller classroom is a more intimate setting, which allows students to feel more comfortable speaking up or asking questions during discussions and lectures. Plus, professors are more likely to be readily available to their students... often maintaining an open-door policy at their offices.
2.The average four-year graduation rate is almost double what the average state school is.
3.Private colleges tend to have higher standards for acceptance, along with a higher standard of conduct than most public colleges.
4.Private colleges tend to focus on fewer areas. This allows specialization that produces a higher caliber of graduate in those fields.
5.Private colleges typically have bigger endowments which can be used to attract better professors and faculty.
Keep in mind, the focus of this report is not to downgrade public colleges. In many situations, a public college can give a child a great education for a good price. But for those parents who have always dreamed of a private college education for their children, keep reading.
Average Private College Costs Versus State-Run Universities
The College Board reports that a "moderate" college budget for an in-state public college for the 2010-2011 academic year averaged $20,339. A moderate budget at a private college averaged $40,476. (A college budget or 'sticker price' includes both tuition, fees, housing, meals, books, supplies, plus personal and transportation expenses.)
That's nearly twice the cost to send your child to a public college.
KEY POINT: What the sticker price is for a college is not necessarily what a family pays for college.
Sticker price is the price a college quotes all students before factoring in any scholarships, grants or student loans.
If you take one thing from this article, it is this point...
There can be a huge difference between the sticker price and what a parent actually pays for college.
We talked earlier about several of the biggest advantages private colleges have over state school. But perhaps the biggest advantage is that private colleges typically give out a much higher amount of free gift-aid than state schools.
(Gift aid is typically what brings down the sticker price of a private college... So much so, that a higher sticker priced college can often times end up costing less than a state university.)
So, what determines if a family gets free gift-aid?
It is determined by something called the financial aid formula and here's how the financial aid formula breaks down:
C.O.A (Cost of Attendance) - E.F.C. (Expected Family Contribution) =Need
Cost of Attendance (C.O.A. - also called the "sticker price" or "college budget") minus the Expected Family Contribution (E.F.C. - this is the number based on the FAFSA that determines what your family can afford to pay for college each year. It's mostly based on the parents' and students' income and family assets and is normally higher then you were hoping it was going to be) This calculation determines the Family Need (how much aid your family is eligible for)
Let's look at an example from a couple years ago so that you can see this in action.
Example: "The Jones Family"
Widener University
$50,221 (Cost of Attendance)
- 14,921 (Expected Family Contribution)
= 35,300 (Family Need)
Based on this formula, Widener's Financial Aid Department came back with the following total aid award package...
$17,000 Presidential Scholarship
$10,700 Widener Grant-in-aid
$3,500 Direct Federal Subsidized-loan
$2,000 Direct Federal Unsubsidized-loan
$1,100 Federal Work-Study
$1,000 Federal Perkins Loan
$35,300 Total Aid Awarded
This award package shows us that Widener met 100 percent of the Jones family's financial need. And they did so with more than 78 percent in free gift-aid.
So instead of paying the sticker price of $50,221, the Joneses pay $14,921 per year out-of-pocket to send their child to Widener.
Now let's compare this with what they were awarded at a state college...
University of Michigan-Ann Arbor
$24,167 (Cost of attendance for in-state students)
- $14,921 (Expected Family Contribution)
= $9,246 (Family Need)
$600 Michigan Competitive Scholarship
$1,000 Private Scholarship
$3,500 Direct Federal Subsidized-loan
= $5,100 Total Aid Awarded
This brings the cost of University of Michigan-Ann Arbor to $19,067 per year out-of-pocket.
This is a textbook example of how a high-priced, elite private college actually could cost less than an in-state public university.
We've seen thousands of examples just like this over the years.
Keep this idea in mind as you move forward with your family's college planning.
Remember, don't rule out an elite private school just based on the sticker price. There is a good chance you won't pay anywhere near that price. And you may even end up paying far less than you would at an in-state public college.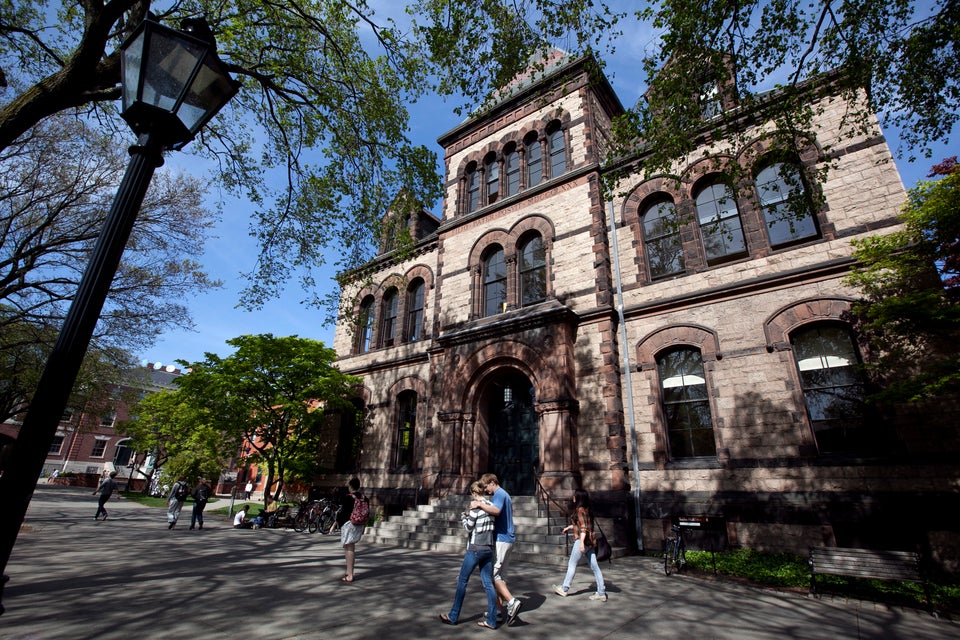 PayScale 2013-14 College Salary Report
Related