The tiniest violin in the world plays when one complains about shopping for furniture with their significant other. Yeah, bigger problems exist in the world, but there's no getting around the fact that the buying process is terrible and stressful. The way I see it, you're looking at a semi-expensive purchase that you'll both have to look at every single day. Of course there will be some disagreements, to put it mildly.
However, there will come a time when you will need to replace a couch. Or actually own a real chair. Or get a mattress to replace your currently lumpy one. You will face this challenge without threatening to break up with your loved one, because I've gone through the trouble of listing the most common problems you will have when you both decide to spend a valuable Saturday devoting time to debating the finer points of, say, lampshades. I know this because I've unfortunately been there. Especially problem #1.
Here are the potential fights, along with solutions for avoiding them in the first place. Other than living out of boxes.
Problem #1: You went to IKEA.

This is really the worst place on earth to go. I don't know how it is by you, but in the Northeast, visiting an IKEA store is like visiting a very crowded planet that vaguely smells of meatballs and diapers. You'll see several generations of families aimlessly wandering amongst winding aisles, walking around at a snail's pace as if hypnotized while their children cry. In the distance, a couple screams at each other over a bed they cannot pronounce. Even if you're a peace-loving hippie, you'll be tempted to turn the whole scene into something out of "Kill Bill."
Solution: AVOID THIS PLACE AT ALL COSTS. What you save on kitchen cabinets you'll pay for in patience and sanity. If you must go, go on a weekday. It's less "People Zoo" then.
Problem #2: Your significant other has no idea how much furniture costs.

If yours ever says: "$400 for a sofa! That's ridiculous!" then you know that you can never, under any circumstances, bring them to a furniture store. Same goes for the "practical" souls who refuse to spring for delivery. Have fun driving that U-Haul truck to get your mattress. You'll be tempted to pile all your possessions inside of it and go far, far away.
Solution: Education. Show them a catalog. Even if it's something like "Bob's Furniture Barn" -- actually, that's even better, since it looks like average furniture. If you show them anything that even hints at fanciness (seriously, even West Elm), then Mr. or Miss Tightwad will run with it going "Well, that's fancy so of course that table is $200." While you're at it, block Craigslist. As a side note, ALWAYS spring for delivery when it comes to bulky stuff. Driving a U-Haul is the worst.
Problem #3: Your expectations are kind of ridiculous.
You'll end up spending the day going to 50 different yard sales, vintage shops and thrift stores to find a midcentury side table that you once saw on Apartment Therapy. Basically, you're looking for the Great White Whale. And when you're devoting that much free time to something that may or may not exist, expect, at the very least, some passive-aggressive sighing.
Solution: Give up the dream. There comes a point in your life where you must realize that the picture in your head of what you want to be is not going to jive with the reality of who you actually are. Yes, you'd like to be the person with a pristine shrine to midcentury modern, a white rug and lots of quirky Pinterest-friendly accessories. But let's be real. You're the person who cooks everything on a panini press while watching '30 Rock' reruns you've seen hundreds of times.
Problem #4: "I thought you measured the doorway."

Hooray, you found an affordable couch! But it won't fit in your van/elevator/doorway/etc. Moments like these are often considered the "last straw" in one's relationship.
Solution: Do I have to say it? Measure everything. Three times, at least. Spend a few minutes figuring out the dimensions of your rooms, the width and height of the doorframes, halls and stairs. Write them down. Then, take your measuring tape to the furniture store. You'll look a little crazy, but it pales in comparison to the ragemonster that you'll turn into when you return home with a castle-sized bookshelf for your tiny 1-bedroom.
Problem #5: Radically different ideas about decor, in general.

Your loved one might think a Lay-Z-Boy is perfectly fine, while you'd rather poke your eyes out than live with one. Suddenly you find yourself making horrible judgments about someone you genuinely love about everything from their taste level to their upbringing.
Solution: Acceptance. Let's put it this way: If someone comes into a relationship with "Precious Moments" figurines, then you shouldn't be surprised when they want to display them loud-and-proud. You probably own a few things that your significant other thinks are nutty, too. (Mine is a collection of sound effects records from the '50s.) Learn to visually tune them out, like you would for the Christmas lights still hanging at a neighbor's house.
Did we miss anything? Let us know in the comments.
For hints on how to find that mental "happy place," check out this slideshow.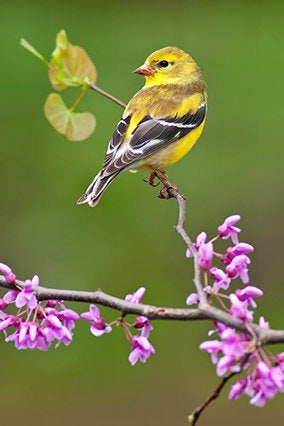 17 Insanely Special Things Anybody Can Find
Do you have a home story idea or tip? Email us at homesubmissions@huffingtonpost.com. (PR pitches sent to this address will be ignored.)