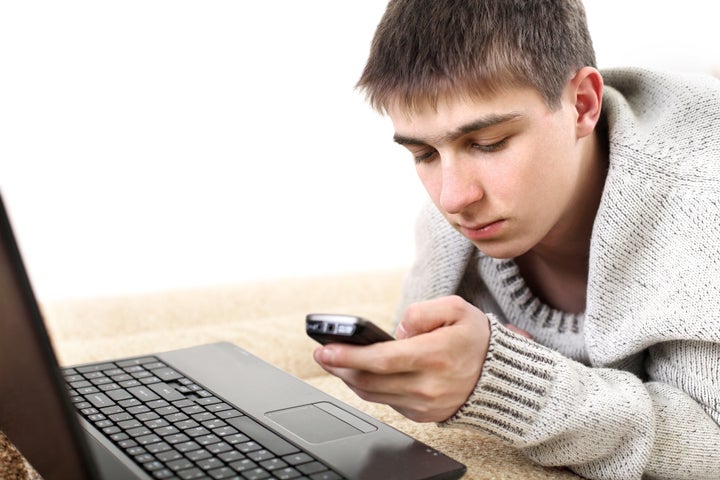 It's officially the holidays! I wish I could tell you my Decembers are filled with roasted chestnuts and cozy fireside chats while my manicured hands cup a glass of Brunello. The reality is, I'm usually shopping! And I'm pretty sure you are, too. If you can't be bothered with hitting a mall and you love a great deal, the Internet is truly your BFF. I don't do Black Friday, but I do love Cyber Monday. But, you can become a hot mess that will rival your Auntie Annie munching mall shoppers if you don't follow a few simple guidelines. There are a hundred things that can get you to hot mess status this month, but shopping doesn't have to be one of them. Yeah, really!
What's My Budget?
I never used to do this, but when I started it was the smartest shopping move I made since I cut up all my department store credit cards! Whether your limit is $300 or 10k, it doesn't matter. Most of us have a limit. As you're shoping online, it's really easy to plow through the limit without realizing it. When you're physically shopping you're handed a receipt, you put it in your wallet, it's just more real. So, keep a tally next to you and stay on top of it. Nothing sucks more than a January credit card bill you can't pay. You want to start off the new year with a fresh start and a clear mind. Sounds sappy, but it's the truth.
Shop with a strategy
Most retailers publish the details of their Cyber Monday sales well in advance, so take a little time to map out where and when to get the best deals. You can save the most money if you do your shopping from your laptop. But like most things in life, preparation is key. What do you want to buy? Do you have a gift list? If not, you could end up with two new pairs of boots and a fabulous clutch, but nothing crossed off your holiday list. I know, it happens to me all the time. The "one for me, one for you" shopping strategy can get a little pricey is all I'm saying.
Compare, compare, compare
Always compare prices before buying. You can check any price on Google in five seconds. I also like to do a quick check on eBay. You'd be surprised how much of your gift list is on eBay, brand new and unopened. Narrow your search by selecting a well reviewed seller, free shipping and how long it will take to deliver. I never buy anything online without checking eBay first.
Read up on return policies
Check and double-check return policies before buying anything. Especially on big-ticket items, you'll want to make sure you're not making an irreversible commitment. Nowadays, most online retailing can be done with free shipping and returns, just look for it. It's all there. No hassle returns with extended shipping policies are great since nobody wants to be bogged down with returns right after they're unwinding from the holidays. If you don't believe me, hit up Bloomingdale's on December 26th or January 2nd. Passing time on hot and chaotic lines behind people who forgot their receipt is not a fabulous way to spend the day. Ever.
There's something very satisfying about finishing 80 percent of your holiday shopping online in one day. You can breathe a little easier and enjoy yourself more at all those cocktail parties knowing you don't have to go sprinting though a mall on Christmas Eve that smells like teriyaki sauce and Yankee candles. You really don't have to.
And remember, always buy a little something for yourself. Shopping for others is sweet but we all covet something nobody will remember to buy us. And you avoided the Cinnabon kiosk. Genius!
Check your local TV listings for more of Celebrity Designer and Gift.com Expert, Courtney Cachet's gift guides, style ideas and tips. You can catch her frequent appearances nationwide on TV and online, where she dishes out all the latest in all things fab for your home and lifestyle! Keep up with her on www.courtneycachet.com or Facebook and join the conversation!