Think back to your first career-forward job right after college, or right after you graduated high school. Did your courses and school work allow you to secure the job? Did you get the job through interviewing and showcasing your impressive GPA? Did you have a job-matching program at your school? Odds are, all of the routes just mentioned are unlikely to be the case.
We all know from the media, and many of us from our personal experience, that we are living in a tough, highly competitive job market. Just how hard is it for college students to find a job right now? As of mid-2015 a poll conducted by AfterCollege, a website connecting college students with employers, found that only around 14% of college seniors have a steady, career-type job lined up after they graduate. This means 86% of graduates (about 5 out of every 6) have no idea what they are going to do post-college.
The Big Question: Why is it so hard for students to find a job?
We are in a job market where work experience trumps education, and college grads are directly competing with those who have held a position in their career field for years. Every time I make a payment on my college loans, I think about what I actually received for my thousands and thousands of dollars spent, and I think about what I could have done differently with that investment. The reason I was able to obtain my first position in the marketing field happened because of the experience I had gained through a summer internship at the local event stadium in my hometown. The employer was impressed with the actual work I had accomplished at my internship, versus my 3.7 GPA and plethora of marketing courses.

Internships are the great equalizer for those just entering the market.
But the more exciting part is that students can now combine valuable, on-the-job experience and fill their wanderlust urge at the same time.
An entrepreneur I met through a business forum, Jivko Pentchov, sparked my curiosity on the topic after telling me about a platform he launched called Intern Place that connects students with an internship in their career field in top destination spots in less than 4 weeks. My first thought was, "What! I would have done that in a heartbeat". With travel at my core, I wished that I had been able to experience my work experience abroad, and I immediately wanted to share the idea with anyone I thought of who could benefit.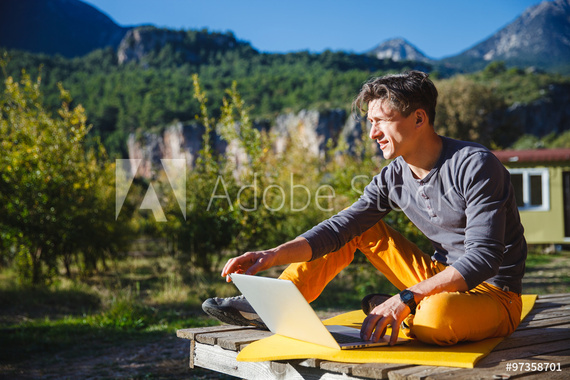 Most millennials don't need more of a reason than being able to travel to get excited about this, but it might take a little more convincing for the parents who are most likely going to have to front the bill for them.
As an expert in the space, I interviewed Mr. Pentchov to provide some key benefits to interning abroad compared to a domestic internship. Here are 4 ways internships abroad often lead to added value for students on the job hunt in a crowded market.
Yes, any kind of work experience, domestic or international, is going to give you a leg up compared to someone with none. However, in a world that globalizes a little more each day, where your co-worker is more often than not remote, it's beneficial for a business to hire someone with experience in doing business with other cultures. Understanding how business is done outside of the country immediately sets you apart in value from other job seekers.
An internship in your hometown or near your college doesn't often lead to profound insights about yourself. Now if you take that internship and throw the person in a place with new surroundings, people, and customs you are giving them a healthy push out of their comfort zone. This gets students out of their "safety bubble" provided by their parents, friends, and comfort in their hometown surroundings, and allows them what it's truly like to experience dependence on themselves.
3. You Develop Highly Sought-After, Hard to Train Skills
Internships abroad are an incubator for skills and personality traits that take employees farther in their careers. Skills like self-awareness, problem-solving, and cross-cultural communication, combined with traits like flexibility, independence, and confidence are a win for any business and a sure-fire differentiator in the job market.
4. You Are Better Prepared for the Interview
Situations like frantically having to figure out how to use your one French class to travel across town make interviewing seem like a breeze. Beyond just being able to keep your composure under stress, international internships provide a compelling answer for interviewers who want to know how a candidate is able to adapt to new situations. This power duo sets you up for a confident, intriguing interview for that dream job.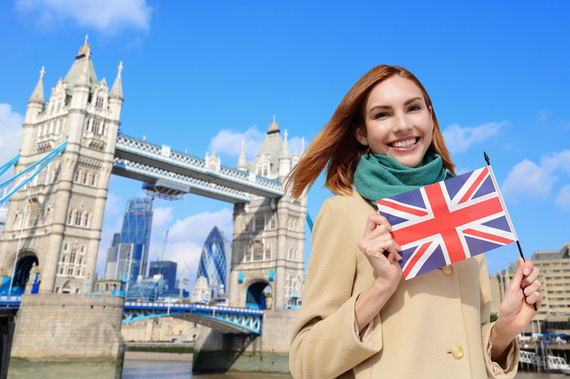 What an international internship did for this student...
Robert Kang is a sophmore at The George Washington University, and already has an impressive resume, along with TWO jobs he holds simultaneously as an Operations Director and a Campus Security Authority Supervisor. I was curious what differentiated this student from others, and we chatted about how he was able to build a diverse resume and secure high level work as student. Robert credited an international internship he was placed in through Internshipapp.com, which was located in France at an environmental policy non-profit called Les Eco Maires to his success.
There he developed urban mobility systems, discussed policies on sustainability, and examined methods to promote those policies to other nations. He also wrote a 27-page research report which was used by his supervisor in a major event. Robert says that the combination of his work, and the skills and character traits developed during his time overseas allowed him to stand out and secure his current positions. Robert admits, "I love to travel, and it was fun to gain such unique work experience in a city I've always wanted to explore."
I see friends and family struggling to find a job in today's workforce who have thousands and thousands of dollars out in student loans wondering what the next move is. I wrote this article because I wanted to remind students that while school is important, getting creative and acquiring job experience no one else around you has is even more important to grab the attention of today's hiring managers. International internships are just one way to get there, and now armed with a legitimate excuse to take your work experience abroad, you can also get your wanderlust filled guilt-free in the process.
REAL LIFE. REAL NEWS. REAL VOICES.
Help us tell more of the stories that matter from voices that too often remain unheard.