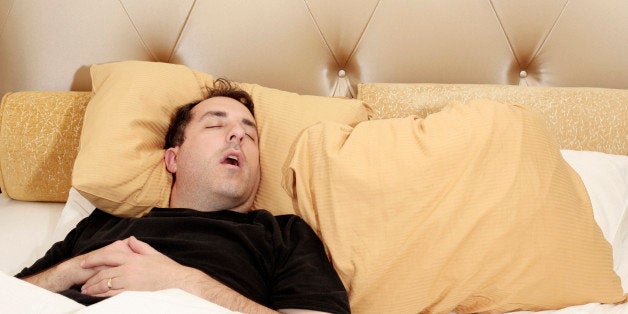 Ah, sleep; wouldn't it be nice to have more of it?
If you're feeling constantly under-rested and stressed, it was probably very easy for you to say "yes" to this question, then think "but how?" Getting adequate and quality rest can seem like a nebulous problem to solve, or a mystery that is destined to elude you - but it doesn't have to be.
Long before the invention of the first iPhone, our ancestors had very regulated and restorative sleeping patterns. As you might suspect, the caveman's tendencies were very different from our own. Recent studies suggest that ancient peoples actually slept in two periods, sometimes termed "first sleep" and "second sleep," each lasting four hours with a two hour reprieve in between. Additionally, most people would take a mid-afternoon rest ranging from 30 minutes to 2 hours. This is likely because cavemen were very much in tune with their body's needs and slept when necessary. Cavemen also didn't have very demanding jobs, other than trying to survive and reproduce (which is really no big deal, you know), so the external requirement to work for certain hours didn't yet exist. It is interesting to note that a single-sleep pattern like our own wasn't documented until during the Industrial Revolution. With the invention of artificial light, like kerosene lamps and the eventual electric light bulb, the days became much longer and it became customary to continue working into the dark so as to maximize productivity and consequently consolidate rest into one long chunk. While a "two-sleep" rest style probably doesn't appeal to you, there's an interesting lesson to learn from our ancestors:
If we can manage to sleep as much like our ancestors as possible, then can we optimize our sleep in the modern day?
Luckily, the answer to this question is yes, we can get very close to having the quality and quantity of our ancestor's sleep while balancing the demands of everyday life. Here are three highly actionable strategies that can help you get back to sleeping like a caveman (or woman):
Strategy Number One: Get a Regular Sleep & Wake Schedule
While our sleep schedules may be drastically different, the processes in our body that regulate sleep aren't so different from your ancestors. There are two systems in your body that tell you when to hit the hay and when to play: sleep/wake homeostasis and the circadian biological clock. Sleep/wake homeostasis is the process by which your brain detects when you have been awake too long and need sleep to recover. This process also helps you remain asleep throughout the night so as to properly counter the number of hours you spent awake.

"The more in touch you are with your body's needs, the better quality sleep you will get and the better you will feel throughout the day."

Your brain and body love homeostasis. Homeostasis is like a beachside vacation for your brain where everything is perfectly in balance and stress is very low. When you create a regular sleep and wake schedule, your body begins to adapt to that schedule and can more easily achieve homeostasis, which in turn means reduced stress and better sleep. Additionally, you will become more familiar with how much sleep you need as an individual. The National Sleep Foundation suggests that the average adult needs between 7 to 9 hours of sleep per night and considers between 6 to 10 hours acceptable. You might find that you perform optimally with 6 hours of sleep or you may perform best with 9 or 10 hours. The more in touch you are with your body's needs, the better quality sleep you will get and the better you will feel throughout the day.
The best way to choose a sleep and wake time is to consider the earliest you like to be awake and then work backward by allowing for 7 to 9 hours of sleep. For instance, I know that I perform best with 8 hours of sleep and that I like to be awake by 6:30AM. So I just counted back 8 hours from 6:30 to find that my optimal bedtime is 10:30PM. You might find that the number of hours you allowed for sleep are too few or too many, and you can change your times as needed. When adopting this approach, it's so important to recognize that it may take a little experimenting before you get it exactly right. Honor the process and trust that having a more routine schedule will help you fall into a more productive sleep in the long run!
Strategy Number Two: Get Outside More Often and Stop Staring at Your Phone
Our caveman counterparts spent the majority of the daytime outside in natural light and didn't spend their nights staring at their phones, computers, or television. Getting more ambient light during the day has been proven to cause better, deeper, and more restorative sleep while time around blue-light emitting devices (like your phone, computer, and TV screen) produces the opposite effect. In fact, blue light suppresses the production of melatonin, a sleep inducing hormone in the brain. Reducing your exposure to blue light an hour before bedtime will allow the brain time to wind down and produce enough melatonin to sleep soundly. If you must be on your computer or phone late into the night, you can try apps like f.lux that dim the amount of blue light produced by your devices.

"Reducing your exposure to blue light an hour before bedtime will allow the brain time to wind down and produce enough melatonin to sleep soundly."

To encourage the positive effects of distance from blue-light emitting devices, being outside early enough to catch the sun in the morning can have you feeling more alert and ready for the day as opposed to staying inside. The light is thought to help you align more closely with the sunrise and sunset and thus regulate your sleep cycles. Not to mention that you can get your full daily value of Vitamin D from just 15 minutes of unfiltered sunlight, which can help prevent depression and boost your immunity. These outdoor exposures don't need to be long and you can find easy ways to implement them into your daily routine. Going on walks is especially effective as you can get a little spot of exercise before starting your day as well.
Which brings me to strategy number three...
Strategy Number Three: Get Moving
One of the most profound and sneaky benefits that exercise can have is the increase in the quality of your sleep. Many of my clients report having more energy during the day and sleeping much more deeply at night after just one exercise session. In a 2010 study, patients with insomnia partook in a single moderate-intensity cardio session and reported that it took them less time to fall asleep and slept for longer. By committing to an exercise regiment of 30 minutes a day, 3 days a week, those effects can be sustained and time spent idle can be reduced.
Think you don't have time to exercise? You can optimize your time by combining strategies two and three: do your short, moderate-intensity exercise in the morning. I don't normally encourage multitasking, but I'll allow it if it'll help you sleep better.
Give these strategies a try and get back to sleeping like you were meant to!