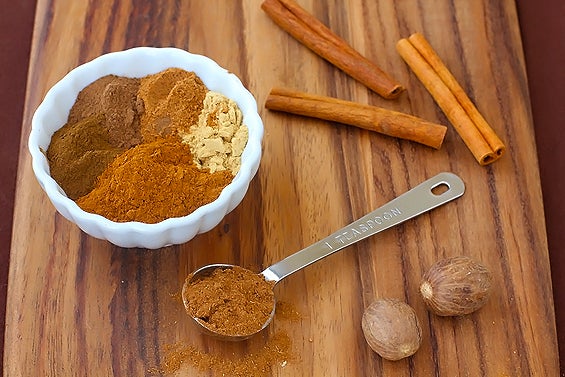 One of the best things about fall is pumpkin spice everything–lattes, pumpkin pies, scones. I'm going to make your day by telling you this – pumpkin spice can actually help you slim down this fall! Each spice in the massively craved "pumpkin spice" blend has properties to help you lose weight, increase your metabolism and burn fat.
Exact spices in pumpkin spice
Why each spice will help you slim down this fall
3 easy ways to use it in your daily meals or beverages
The ever-beloved pumpkin spice is a blend of:
Cinnamon
Ginger
Nutmeg
Cloves
Spices offer a perfect low calorie way to add exciting and interesting flavors to food, which helps us to avoid or curb the use of salt, sugars and saturated fat. This study and Future," also names spices as a "functional food", which means they have benefits, not just meeting, but exceeding nutritional guidelines. In other words, they're really good for you!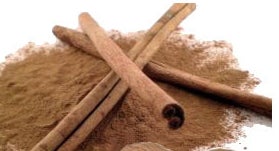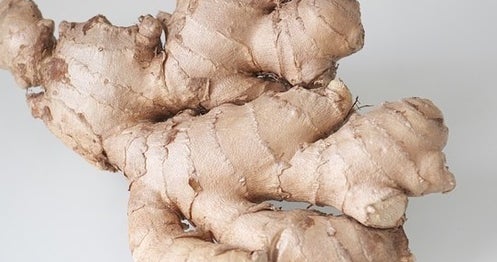 Ginger is a well-known metabolism booster and is also very anti-inflammatory. Lower inflammation helps us feel that spring in our step and can even reduce joint pain, which makes it easier for us to stick to our workout goals. Inflammation is also connected to insulin resistance and, you guessed it, type 2 diabetes.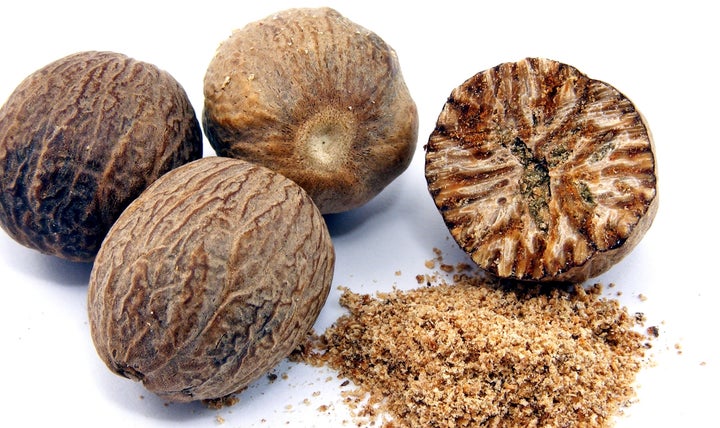 Nutmeg has digestive aid properties, and is high in fiber. Healthy digestion is so important for a healthy body and particularly for weight-loss. Nutmeg is also highly antibacterial and antiviral. No wonder it has become such a staple in the cold and flu season menus!
Shape.com notes nutmeg's high fiber and manganese, along with its low sodium, making it "a catalyst for breaking down fats and cholesterol – an important process for weight loss"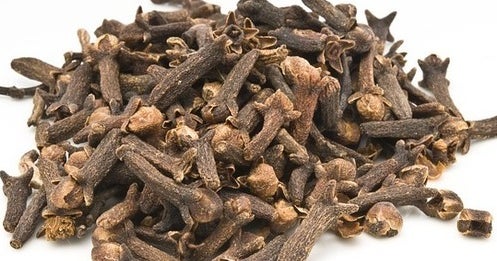 Cloves assist your body in breaking down and assimilating food, particularly food that is higher in fat, according to this study from Penn State University. Like cinnamon, cloves also speed up your metabolism and lower sugar levels in the body, helping to maintain healthy insulin levels, appetite and energy levels.
Did you know that your pumpkin spice addiction could be this good for you? Of course, if these spices are the minority in a deep-fried doughnut, we don't give them much of a chance to help us lose weight, do we?
But this classic combination of flavors can add a festive flair and slimming benefits if we use it with the right foods.
Here are 3 ideas of how to use it!
1. Pumpkin Spice Roasted Vegetables
Chop up your favorite heartier veggies like winter squash, sweet onions, parsnips, Brussels sprouts and cauliflower, and roast them in a 375-degree oven for 20 minutes. Using the warm, sweet twist of pumpkin spice instead of classic savory spices will give you a fun seasonal change to a fallback recipe.
2. Homemade Pumpkin Spice Latte
Instead of grabbing a calorific pumpkin spiced latte from Starbucks, why not brew your own coffee at home, add ¼ tsp of pumpkin pie spice and a little unsweetened almond milk? The spices really transform your cup o' joe into a festive treat in a lightly sweet, creamy version that won't make you feel heavy or crash an hour later.
3. Pumpkin Spice Breakfast Porridges
Fall is the perfect time to start enjoying warm, whole grain breakfast again. Try adding a generous sprinkling of pumpkin spice to your morning oatmeal or quinoa. The fiber and protein of these grains, along with all those spice benefits, will start you on great nutritional footing and wake up your senses with seasonal flavors.
Don't deny your love for pumpkin spice this fall. Use it to your advantage! Enjoy the season, season with joy, and find yourself feeling slimmer and healthier this harvest time.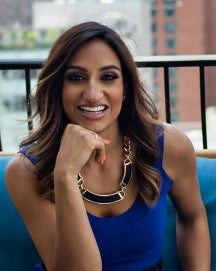 Nagina is the founder of MasalaBody.com and the creator of Spice Yourself Skinny, the easiest fat-melting, waist-shrinking, body-changing system on the Internet using everyday spices.
She has been featured in Business Insider, Mind Body Green and Fox News for her techniques to help busy women lose weight effortlessly. Get instant access to her FREE Weight-Loss Recipe E-Book at MasalaBody.com.
Related
Popular in the Community