If your nose gets a tickle during a trip to Tokyo, what do you do?
You sneeze in Japanese, of course. At least that's what artist James Chapman allows you to do with his clever series of graphics that, among other things, illustrate how to sneeze in six different languages: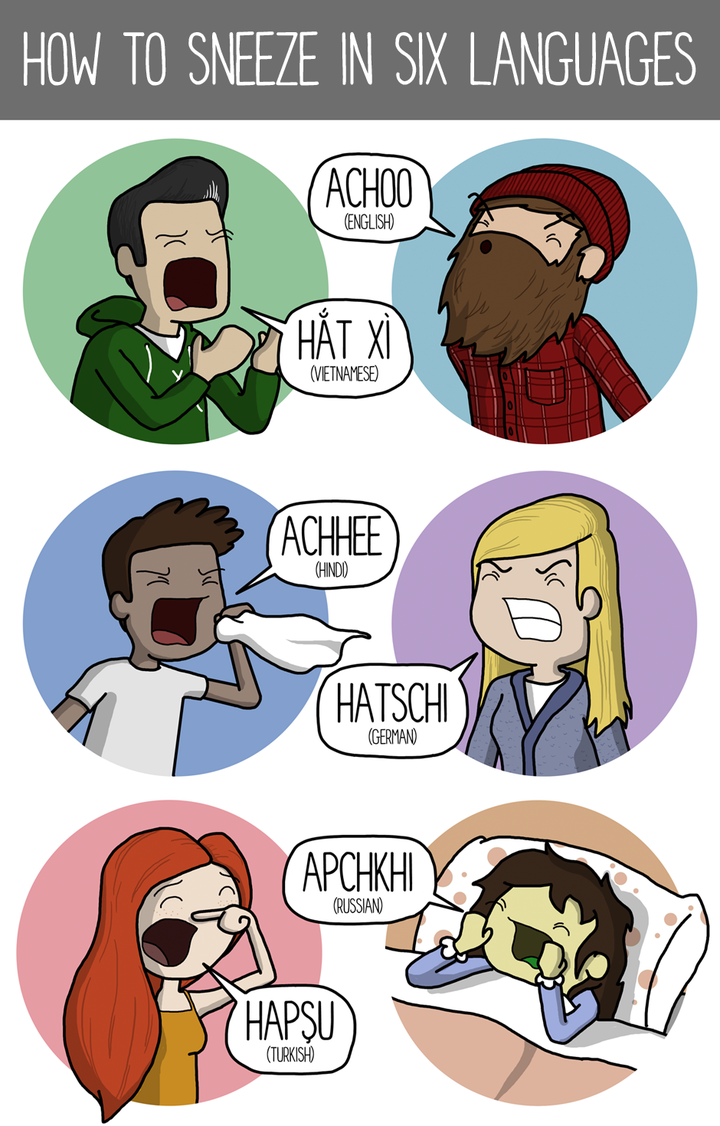 Chapman's guide to sneezing is included in his forthcoming book called "Soundimals," an international guide to onomatopoeia. The project is currently raising funds on Kickstarter. While you wait for a hard copy, you can check out more of Chapman's illustrations on his Tumblr or Facebook page.
And if you need more illustrated inspiration to travel in general, here you go: