When it comes to hunger in the United States, we're faced with some scary statistics: according to a 2014 study by Feeding America, 49.1 million Americans lived in food insecure households in 2013. And 20 percent of those households included children.
Local food banks and networks are hard at work providing hunger relief to communities nationwide: Feeding America, the nation's largest hunger relief organization, annually serves 46.5 million people across the U.S. through its network of 200 food banks, according to its "Hunger in America 2014" study. But what you may not know is that these organizations have limited resources themselves. While approximately 100 million pounds of food is donated to Feeding America food banks each year via canned food drives, these items alone won't solve the issue of hunger that so many Americans face. Tight budgets, limited volunteers, finite donations, and the short turnarounds required between receiving fresh foods and distributing them to families in need can be challenges in addressing the issue of hunger – and doing so with nutrient-rich foods.

Food banks and pantries across the U.S. are of critical importance, and perhaps even more important are the people who run them. We've partnered with The Great American Milk Drive to highlight the efforts made by employees and volunteers as they work to get nutritious foods to people who need it most.
Obtaining Fresh, Nutritious Foods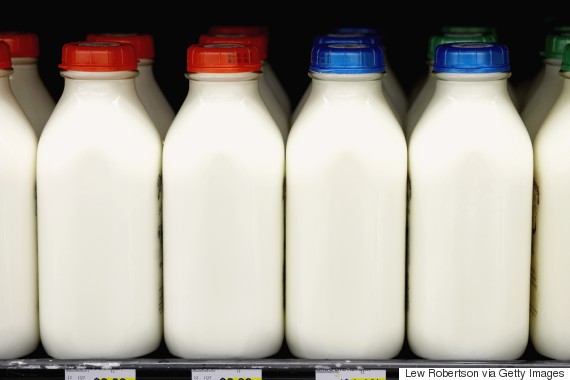 For families on limited budgets, fresh, healthy and nutritious food can be the most difficult to obtain, according to Julia Kathan, director of public relations and communications for Community FoodBank of New Jersey (CFBNJ). Items on CFBNJ's "most needed" list regularly include nutritious items like milk, hearty stews, canned soup and canned produce..
According to a 2014 statistics released by Feeding America, milk topped the list of the food items most requested by food bank participants (85 percent), followed by fresh fruits and vegetables – but these items are rarely donated. That's because while Americans are generous with canned and dry goods, many don't think to donate perishable items.
In addition to feeding the estimated one in six San Diegans who are currently struggling with hunger, health is a key concern of Feeding America San Diego (FASD), said Karen Haren, interim executive director of FASD.
According to the "Hunger in America 2014" study, 32 percent of households served by FASD have a member with diabetes, and 51 percent have a member with high blood pressure.
"With growing awareness of the link between hunger and health, nutrition is at the core of our work," Haren said. "We are challenged to provide nutritious food for all the households we serve."
Dairy and fresh produce are two of the most impactful food categories for FASD families, yet they are also the most expensive. And while FASD has close partnerships with farmers and is a member of the California Association of Food Banks, which both provide access to produce from across the state, it's still not enough.
"Unfortunately, we rarely receive milk and dairy donations, even though we have the capacity to store and distribute dairy products," Haren said. "We would love to be able to increase the amount of milk and dairy we provide."
Distributing Produce And Dairy (While It's Still Fresh)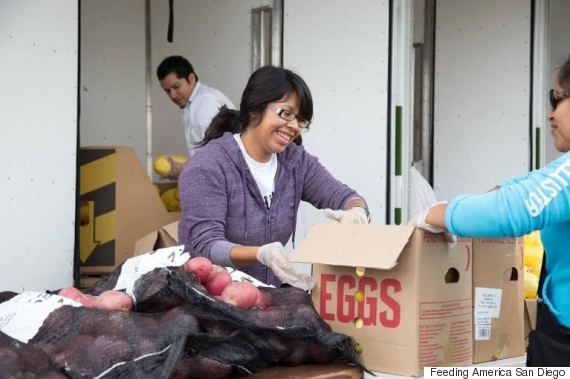 Even when organizations do receive fresh foods and dairy products, it can be difficult to distribute them before these perishable donations spoil.
As Vermont Foodbank ramps up its service of fresh foods like produce, dairy, meat, and fruits and vegetables, the organization must be very conscious of the logistical challenges of moving perishables to its 225 partner food pantries and youth programs in time to be consumed safely, according to John Sayles, CEO of Vermont Foodbank.
"It's a transportation challenge," Sayles said. "Getting produce and fresh foods to our neighbors who want it when they need it and where they need it isn't easy. You need the financial resources to have enough trucks on the road, enough drivers and enough people in the warehouse. It's really about getting the food in and turning it around quickly -- and having the resources and infrastructure to do that."
New programs are aimed at alleviating these challenges. The Great American Milk Drive distributes donations in the form of vouchers redeemable for milk at retailers nationwide to help lessen the burden for food banks trying to get nutritious options to their clients.
Lack of Funds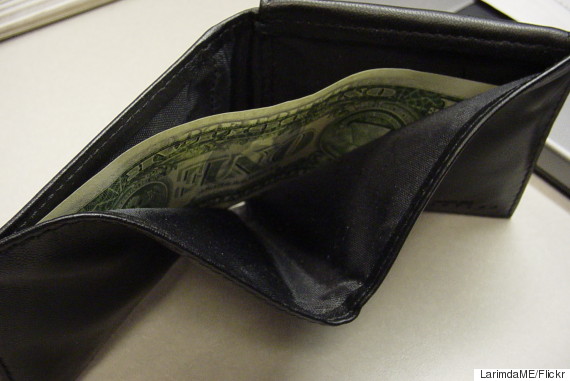 "We deal with scarcity in a world of abundance," said Sayles. "There's lots of money in this country, and there's plenty of food in this country. Yet the neighbors we're serving don't have enough."
Last year, Vermont Foodbank distributed 9 million pounds of food throughout the state. Yet the organization still struggles to feed individuals, families and households at risk of hunger across 225 partner food pantries, networks and youth programs.
While many people think donating food -- like non-perishable items -- is the best way to contribute to food banks, Sayles said this isn't always the case.
"Not having enough food is really not having enough money," Sayles explained. "Not only can we leverage [money] to buy food, but we can can use that money to move donated food to families in need."
Second Harvest Food Bank, which serves southern Louisiana, distributes 22.5 million meals to 210,000 individuals each year. However, according to the food bank's communications specialist Terri D. Kaupp, the organization would need to more than triple its distribution to meet the demand within its 23-parish service territory.
"Unfortunately, we simply don't have either the food or the funds to collect, process and equitably distribute enough food to meet the needs of our community," said Kaupp.
How You Can Help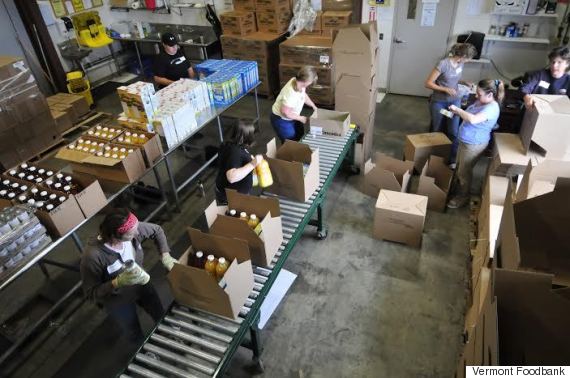 Anyone can donate funds directly to food banks, or to initiatives like The Great American Milk Drive. A monetary donation of as little as $5 can provide several cans of food, or a gallon of milk to a family in need.
If you can't donate food or funds, there's always an opportunity to volunteer.
To further help bridge the nutrition gap, Haren, of Feeding America San Diego, suggests donating food items that are in demand by FASD. "Along with dairy products and fresh produce," she said, "FASD encourages donations of lean proteins and healthy staple items such as legumes and whole grains to meet the nutrition needs of the 59,000 children, families and seniors we serve each week."
The Great American Milk Drive is a national initiative to secure highly desired gallons of nutrient-rich milk for families in need. Across the country and in your community, millions of families are missing out on milk and its nine essential nutrients, including eight grams of high quality protein per serving. Milk is an affordable, efficient way for America's feeding programs to get nutrients into the hands of people who need them. Learn more about The Great American Milk Drive at milklife.com/give.