Saint Petersburg is a city of legends. Walk down the Nevsky Prospekt, from the Fontanka River to the Neva, and every building you pass will be full of ghosts: here is the café where Dostoyevsky took his coffee and blinis; a few paces down, the shop that served Pushkin his last meal. Here, at the end of the street, is a palace once home to tsars.
"When I'm there, it's like I'm a part of some story that is about to unfold," says Saint Petersburg native Vlasta Pilot. "You almost feel the presence of all those magnificent and insanely talented writers, artists, and political figures who were inspired by this city."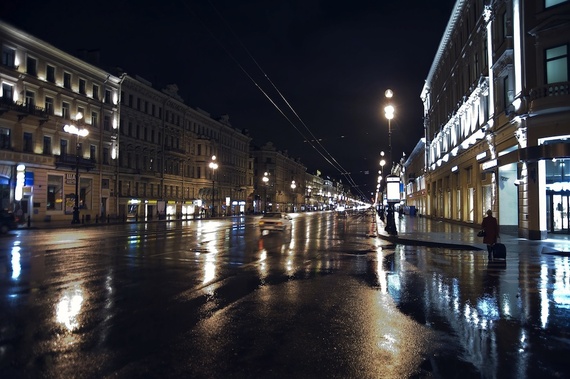 Pilot is one of them. A photographer by trade, however, she couldn't resist the siren song of New York, where she has set up shop for the past three years: "I was very naïve, ambitious, and looking to change my life completely," she says of her move stateside. "I most certainly did, even more than I thought I would." Today, Pilot is the first photographer models turn to when they're building their book, the first photographer you'd ask to experiment with illustration or to create a fairytale worthy of Russian folklore. She shoots on the High Line, on Coney Island, in all of New York's most iconic spaces -- but her first love will always be Saint Petersburg.
"I miss a lot about the city," Pilot admits -- though she isn't talking about its infamous residents. Instead, it's the little things she remembers best: "I miss the smell of lilac bushes in spring and the smell of the subway," Pilot says. "Somehow it has a very particular mix of scents that instantly transfers me back to my childhood."
This is Saint Petersburg in a nutshell: a place of things big and small, of grand monuments and simple pleasures. You'll come for the Winter Palace, but you'll stay for the gossip of babushkas, for fried pyshka -- and most of all, for the rivers at night, under the carved stone bridges of Saint Petersburg. "It is arguably the most beautiful thing," Pilot says, "and definitely something you won't see anywhere else."
Got your valenki ready? We're joining photographer Vlasta Pilot for the insiders' tour of Saint Petersburg.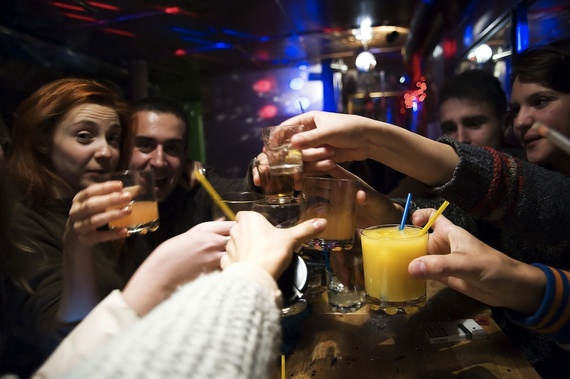 What's your favorite childhood memory of Saint Petersburg?
I remember it very clearly: it was New Year, I was wearing my new valenki and was going to see fireworks with my mom and her best friend -- "Aunty Luba," as I called her. Aunty was very upset about something, and I was trying to cheer her up with all I had. I started dancing and jumping and singing songs to get her attention; soon there was a circle of people around me watching all the funny stuff I was doing for her.
At some point, while the fireworks went off, I grabbed Luba and started dancing and singing with her. I remember that she looked so happy, and it made me so insanely happy that I had succeeded in my task. It was such a movie-like moment: festive New Year's mood, happy people everywhere, fireworks, loud music, us dancing together circled by a cheering crowd. I don't think I've been more happy ever since.
When did you know you wanted to be a photographer?
It was early morning: I'd just had a huge fight with a loved one, and I was left alone on the street with a $5 bill in my pocket. I was lonely, devastated, and absolutely not in the mood for the shoot that I had scheduled for that day. Nonetheless, I took an F train and cried all the way to my location on Coney Island. Once I started shooting, I forgot it altogether -- the process took me someplace else, and four hours into the shoot, I didn't even remember what all the drama was about. That day, I realized that I can withstand practically anything life throws at me as long as my eyes see and my camera works.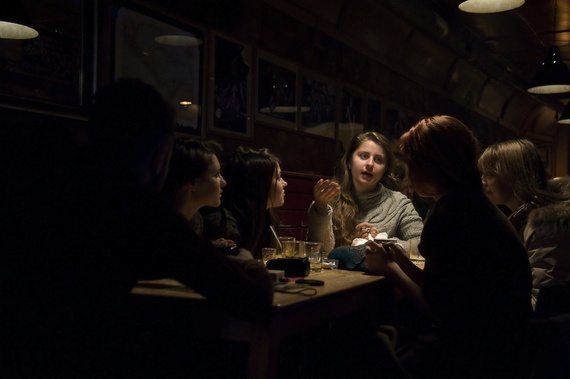 What's the first thing you do when you go home to Russia?
The first thing I do is eat my mom's special stuffed peppers -- it is the tradition that we kept up for years. Every time I come back home, I long for the smell of it, and if it's not there, the travel circle isn't complete.
If someone only had 24 hours in Saint Petersburg, what should they see or do?
Most definitely don't stand in line at the Hermitage! You will waste all day and won't see much. If you only have 24 hours, I would suggest relaxing and soaking in the city's energy. Walk around and try to find a pyshechnaya; there, they sell pyshka, a variation of a donut -- it is very unhealthy, but very tasty! If you're into museums, visit the Russian Museum, which is right next to Church of the Savior on Blood. Talk to some local babushkas or the people that sell souvenirs on the streets; they always have some weird stories to tell. Also, most definitely take a boat ride -- you will get to see all the city at once, and you won't have to walk at all!
What are your favorite places to eat there?
There are a lot of good and inexpensive places to eat there -- depends on what you're into. For a visitor who just wants to try something good, and preferably all at once, I would suggest Market Place on Nevsky Prospekt. They have a great choice of different types of food, and everything is cooked right in front of you. Plus, their chefs are hot!
What's one thing most people don't know about Saint Petersburg?
That if you're smart and inconspicuous enough you can drink alcohol on the streets. Also, I didn't tell you that.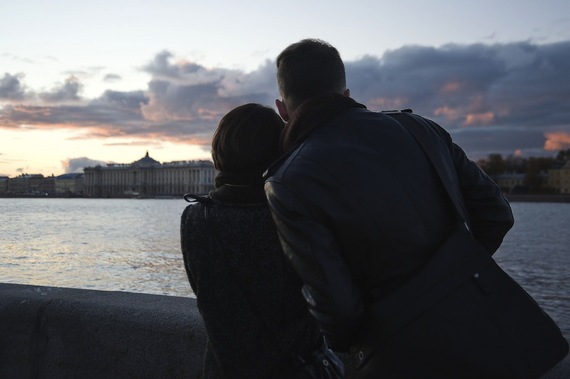 Popular in the Community