Moving is already traumatic and expensive enough; the last thing you want to worry about is getting ripped off by your mover. Yet each year, the Better Business Bureau receives thousands of complaints against moving companies, mostly alleging lost or damaged property, not showing up on time, overcharging -- or, in extreme cases, stealing or holding customers' possessions hostage while demanding more money than originally agreed upon.
I've had mixed luck over the years. It's been fairly easy to get reimbursed for broken lamps and such, but when a mover once broke my computer, I only learned after filing a claim that their insurance didn't cover electronics. (Probably serves me right for not reading the fine print.)
Before you spend hundreds or thousands of dollars and entrust your valuables with strangers, here are a few tips for ensuring a positive moving experience, as well as scams to avoid:
Screen potential movers. All companies that do interstate moves must be registered with the Federal Motor Carrier Safety Administration. You can use its search engine to screen for complaints, safety information and company contact information by company name or by the state where its primary business office is located.
Moving companies that don't cross state lines aren't governed by federal regulations, but rather, by individual state laws. (However, most reputable local movers will adhere to federal standards -- be sure to ask whether they do.) This FMCSA website provides links to each state's regulatory resources; and the American Moving and Storage Association provides a search engine with state-by-state moving rules and regulations. Also make sure the company has at least a satisfactory rating from the Better Business Bureau and no unresolved complaints on file.
Get written estimates. No reputable mover would ever give a firm estimate by phone or Internet, sight-unseen. Always insist on in-home inspections of your household goods and detailed, written estimates from at least three to five moving companies so you can get a sense of true market rates.
Movers need to know how much stuff you have, whether particularly heavy, valuable or awkward pieces need to be moved (piano, electronics, car, etc.), if stairs or narrow doorways are involved at either end of the move, and many other details that will affect their costs. Make sure the estimate includes the mover's time and labor for packing and unpacking, if that's your plan.
Compare the estimates side-by-side. If one is significantly below the others, beware: This is a common ruse by unscrupulous companies to bind you to their service, then later hit you up for hidden fees -- perhaps even refusing to unload your furnishings until you pay up.
Confirm insurance. By law, movers must assume liability for the value of property they transport. Ask for proof your mover has insurance and make sure you understand what's covered and how the claims-filing process works.
Base-line coverage they should provide is called "released-value protection." It's free, but if something is lost or broken, the moving company only has to pay you 60 cents per pound -- not much for valuable possessions. For an additional fee you can purchase "full-value protection," where the mover must repair, replace or provide cash settlement for damaged items.
You might also want to investigate third-party moving insurance -- start by asking whether your current homeowners insurance company offers it. Costs will vary depending on the declared value of your possessions, the deductible you choose and who is loading, transporting and unloading your shipment. Here are a few additional tips and red flags to watch out for:
Ask if the moving company will handle the entire move itself or subcontract a portion to another company, which sometimes happens with long-distance moves. If the latter, apply the same due diligence to the subcontractor and be aware that transferring your belongings from one truck to another increases the possibility of loss or damage.
Ask the company whether its crewmembers are employees or temporary hires and ask to see verification of background checks, either way.
Ask to see the company's "tariff," a document that outlines the maximum costs and how they're calculated, as well as a list of all items for which you could face additional charges (stairs, unwieldy items requiring additional equipment and manpower, etc.)
Be wary if the mover asks for an overly large deposit or will only accept payments in cash -- you're better protected if you pay by credit card or cashier's check.
Transport high-value items like important documents, jewelry or computers yourself.
If a box was damaged during the move, open it in the movers' presence and have them confirm any damage to the contents in writing.
Call the company's main number and ask for the customer service department. This will give you an indication of the level of professionalism you can expect.
The company's website has no local address or information about their license and insurance.
They refuse to put everything in writing. Ask for a formal estimate, insurance information, timetable for packing, moving and delivery.
They use an unmarked truck rather than a company-owned vehicle, dirty packing materials and unprofessional-looking movers.
Interstate movers are required by law to give you a copy of the FMCSA's booklet,
. Even if your move is only local, be sure to read it for valuable tips. Other good resources are the FMCSA's
website and Angie's List's
.
This article is intended to provide general information and should not be considered legal, tax or financial advice. It's always a good idea to consult a legal, tax or financial advisor for specific information on how certain laws apply to you and about your individual financial situation.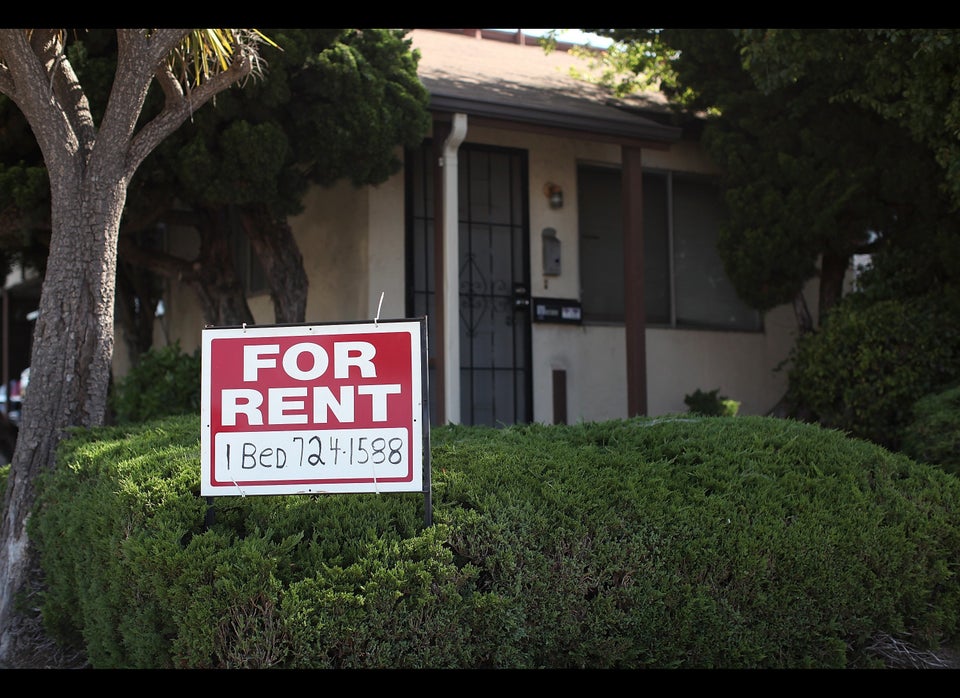 8 Ways To Save On Rent