Now that the Tiger is in his cage, after roaming strip clubs and hotel bars freely for almost a decade, I think it appropriate to prevent others from being harmed by similar stealthy creatures.
But how do you pick out this animal from the pack? Does he have special markings? A deeper growl? A hairier back?
Grab your binoculars and notepad. We're going on a trip to collect information on spotting and avoiding the cheating male in the species. Feel free to post the "data" you gathered in the comments section at the bottom of the page. Your info might help others spot the next Tiger in the Woods!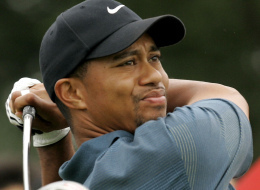 It's tough out there in the real world. So many questions without good answers. My goal is to provide insight into life's more difficult dilemmas, offering sound clinical judgment mixed with a straight-from-the-hip attitude. Email me for free advice on any subject.