When people hear the word "Borneo" they typically think two things: unexplored and expensive. While Borneo is definitely not a cheap destination, especially since the Malaysian ringgit is doing well against the dollar, there are ways to explore its rain forests and keep your wallet intact.
We had two goals in mind for the "wildlife" portion of our Borneo trip: orangutans and proboscis monkeys. Organizing a trek to see either in the wild costs anything from US$150-400 a day, so that was out of the question, as were the expensive week-long package tours that we find overly rushed and commercial. But after a lot of research, we stumbled onto the perfect alternative: Sungai (River) Kinabatangan. We spent two days here, which was enough time to spot the best of Borneo's wildlife in the wild -- and on a budget.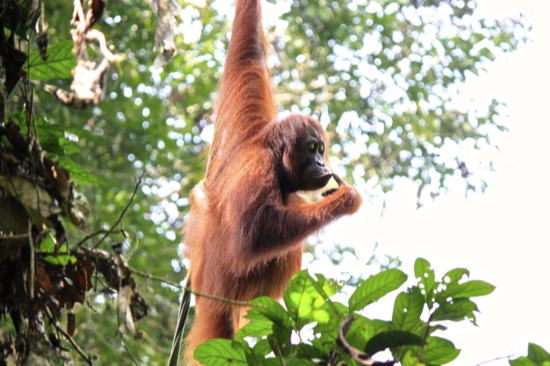 This muddy river, most easily accessed from the tiny town of Sukau, is becoming a wildlife watching destination, though the reason behind the evolution is quite sad. A decade or so ago, tourists had to be extremely lucky to see animals on the river's banks, but nowadays wildlife sightings are practically guaranteed because of Malaysia's rampant destruction of the surrounding rainforest. With more and more jungle being cut down to make room for palm oil plantations, the animals are forced to head to the river banks for solace and food.
It's horrible for them, but it's (sadly) good for us. Two-hour wildlife cruises departing from the lodges in Sukau cost around $12, which makes them cheaper than visiting a good zoo in the U.S. You're most likely to see wildlife during the sunset and early morning cruises. We took three cruises and saw:
A harem of shy proboscis monkeys, a species only found on Borneo, with their distinctive potbellies and big nosed-males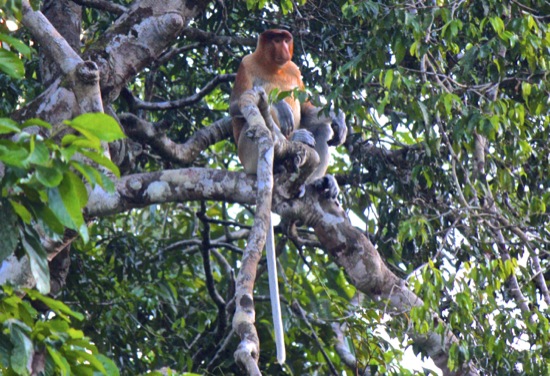 A herd of wild pygmy elephants having a party and swimming across the river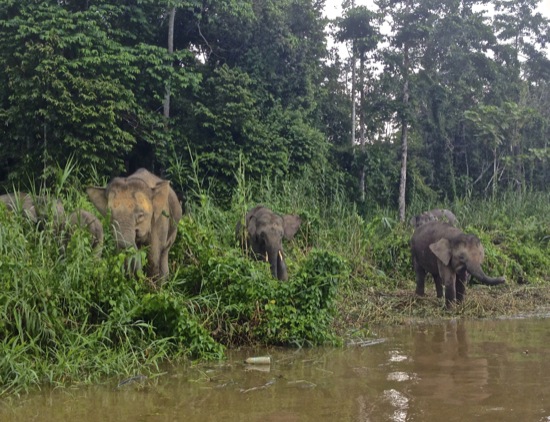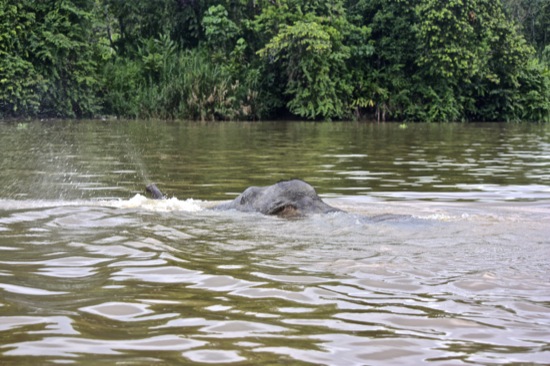 Graceful hornbills resting in the treetops as the sun set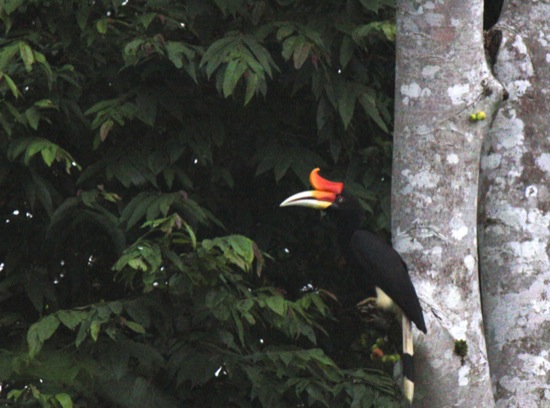 A family of pig-tailed macaques pigging out on a fruit brunch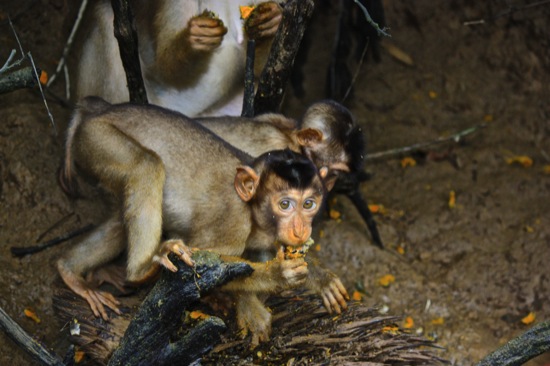 And... two wild orangutans snacking on fruit trees!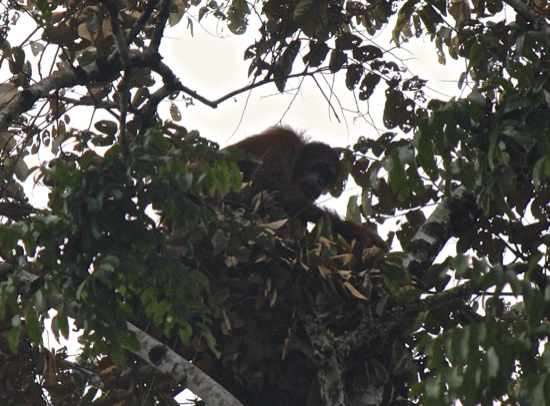 Of course, seeing wild animals is never guaranteed, and we were especially lucky that our guide spotted the orangutans since they always stay high up in the trees.
But even if you're not as lucky in the wild, you can still hedge your bets on seeing rehabilitated orangutans at the Sepilok Orangutan Sanctuary, only a few hours away by minivan.
This world-famous rehabilitation center has two daily feedings and though there's no promise that the "cheeky" animals will show up, chances are good, especially if you go in the afternoon when there are less tour groups. The afternoon we went, four orangutans made it to lunch, one of whom had a baby clinging to her belly.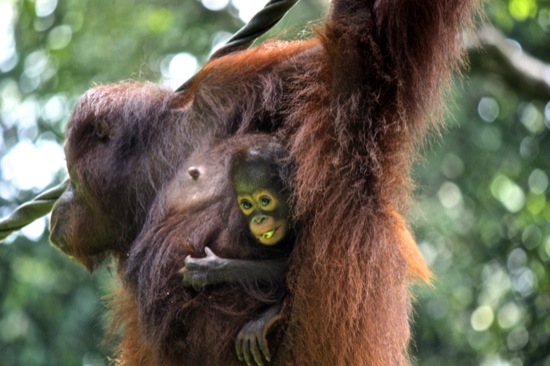 Orangutans are the only great apes outside of Africa, and their fiery red coats and vegetarian lifestyles make them unique among the great apes. Being so much bigger than their monkey neighbors, you'd think they'd be aggressive, but they remained pretty calm as the macaques tried to steal their food.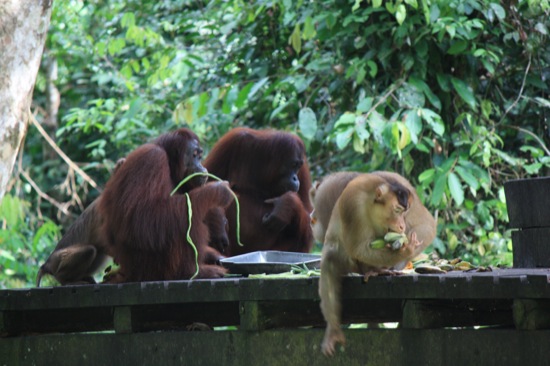 The perfect ending to our Borneo wildlife spotting adventures occurred when a teenage late-comer brought a bag to the feeding (perhaps to take home the bananas?), but left empty-handed via tightrope. It may not have been a spotting in the wild, but we were convinced that this orangutan's personality was as untamed as ever.