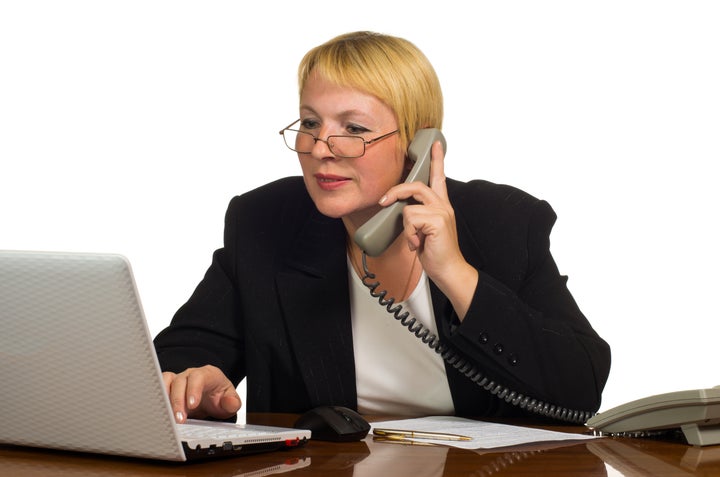 I was ready to cut the W-2 apron strings after two decades of law practice and six years working for a non-profit, mainly because I feared that my rear end was going to become permanently melded to my desk chair, a concern bolstered by research associating excessive sitting with an early death. I was also secretly hoping to finally achieve some semblance of that Holy Grail known as work-life balance.
With almost six decades of life under my belt, I was ready to try my hand at having only myself to boss around. Who needs a guaranteed paycheck, paid vacation or an employer-sponsored health plan? They're overrated, I told myself.
In retrospect, I probably should have given a little more thought to how it would feel to be my own underling. As the managing partner of the SoCal branch of my law firm, I had a reputation for setting very high standards for the attorneys under my wing. Some even compared me to a notorious mustached German or used the "b" word to describe my leadership style. My saving grace, I reasoned, was that I applied the very same criteria to myself.
Now that I'm chief cook and bottle washer, I find myself to be a very harsh taskmaster indeed. While I'm slowly finding my way, I realize that I made a serious miscalculation in imagining that setting up a website and then blogging and social networking myself to death would translate into paying clients. What I failed to realize was that the web requires 24/7 attention, much like a newborn, but without the upside. Essentially, I've replaced the rear-in-the-seat syndrome with the iPhone-in-hand syndrome. It's like conquering an alcohol addiction only to become a chain smoker. But, I'm making progress. Just last month, I succumbed to hiring marketing and graphics consultants and signing up for one-on-one SCORE counseling (SCORE is a non-profit that provides guidance to small business owners).
So, I persevere, waiting for that pleasant sounding "you've got mail" e-tone to alert me to my next keynote speaker engagement or writing gig. More often than not though, it's just another spam for an erectile dysfunction drug.
This is not to say that there aren't upsides to my life as a budding entrepreneur. Although I often feel that I'm flailing about like a fish out of water, with little to show for my efforts, I have the best commute in La La Land, revel in not having to wear makeup and save big bucks on dry cleaning.
Unfortunately, work-life balance is still a pipe dream, as I put in more hours than ever, run my worry meter at warp speed and earn a below-the-poverty-line income. But then no one said it would easy. If it was, 50 percent of new businesses wouldn't fail within the first five years.
Every day brings interesting challenges and opportunities, as I head toward 10,000 ways it won't work, on my way to becoming the next Oprah. Learn from my floundering. If you decide to start your own business -- get some advice!
PHOTO GALLERY
Post 50s Declare Their Independence
Calling all HuffPost superfans!
Sign up for membership to become a founding member and help shape HuffPost's next chapter