Once upon a time ago, blogging was a hobby for angsty teenagers who wanted to complain about their school, love lives, and friendships.
As a matter of fact, blogging is now widely seen as a profitable business venture which covers any number of genres. Whether your blog's primary focus is on cooking, DIY projects, marketing, or travel, you have a great chance of making money.
Few blog genres out there, however, hold the power that mom blogs have. According to a study by Punchbowl, the average household income of a mommy blogger is $84,000, which is $14,000 more than the average mom.
If you think these numbers are out of the norm, you wouldn't be alone. I'd be willing to bet that Abby Lawson, the creator of JustAGirlAndHerBlog, had those same sentiments in the beginning.
Mett Abby, and Her Mommy Blog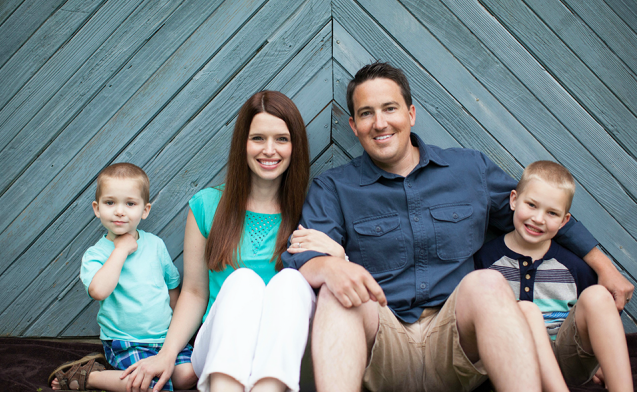 Abby started her blog as nothing more than a hobby. She wanted a creative outlet to pour her passion for creating a beautiful home through DIY projects and organization, and a blog seemed like the perfect place to do so.
Fast forward 3 years since the blog's conception in 2013 and Abby now makes over $48,000 per month from her blog and has recruited several family members to work for her in order to keep the blog up and running smoothly at all times.
So, yes -- There is money to be made as a mom blogger. But these boggers don't just make an impact with money. The bloggers themselves hold great power among other mothers who use the internet. According to that same study, 36% of moms have made a purchase because of a sponsored ad on a social network, and 55% of moms who are active on social media make purchases because of recommendations from a personal review on a blog.
Bloggers have influence, and mom bloggers feel an obligation to one another to help out. That solidarity between moms is why this works so well. Moms trust each other and have formed something of a unified front on the internet.
If you are a mom and have a desire to join the growing phenomena by starting a mom blog of your own, you don't need to quit your job and stay at home all day. Believe it or not, it's actually easier than you might imagine.
All it takes is a little bit of patience and some inspiration.
Step #1: Envision the future of your blog.
This may seem a bit premature, but I assure you that it isn't. Before you so much as think up a title for your blog, you should be able to successfully answer 3 important questions:
What will I sell? I don't even necessarily mean a material item. Your blog needs to sell something, whether it be a concept, a message, etc. If you are able to answer this question and have a clear direction for where your blog is headed, you can move on.
Who am I targeting? Yes, you are a mom blogger and the majority of your posts will most likely have to do with your children. But who are you? Are you a single mom looking to cater to other single moms? Are you a military wife? Are you a stay at home mom? A mom on a budget? A mom living in New York City? Knowing your target audience is always pivotal for success.
Do I have the right material? You must have a plan on how you are going to get people to come to your site. If you plan on writing blog posts, you should make sure that you have enough material to post quality, substantial content.
Step #2: Create a domain name through iPage.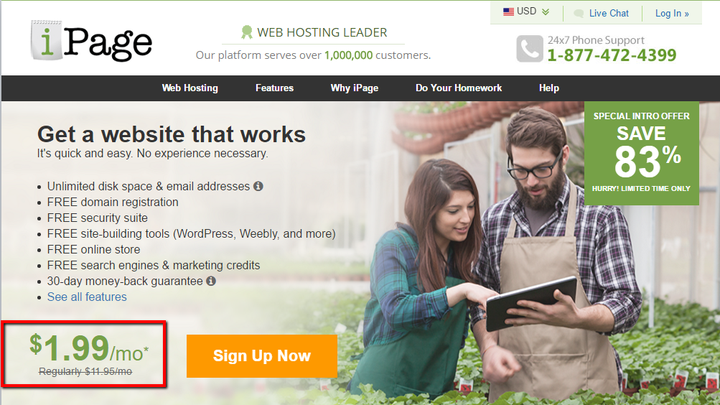 iPage is a great option for people new to blogging who are unfamiliar with how to work WordPress because they offer a 24/7 live support team for any questions or concerns that you may have.
Additionally, the cost is extremely low at just $1.99 per month, which equates to just under $24.00 a year! That's right: for just $24, you can have your website up and running for 12 whole months.
Here's how to create a domain name with iPage:
First, head over to the iPage sign up page located right here. Click "Sign Up Now", and fill out all of the necessary contact information.
Either enter your already existing domain name (iPage will automatically transfer your domain name over for free), or create a new one.
Enter your billing information accordingly.
Choose your hosting plan. If you are particularly interested in the $1.99 per month plan, make sure you select that here.
Click the "Check Out" button and wait to receive your confirmation email and an email to validate your domain name.
Once you have received both emails, set up your log in information and validate your domain name via a link in the body of the email.
Step #3: Install Wordpress.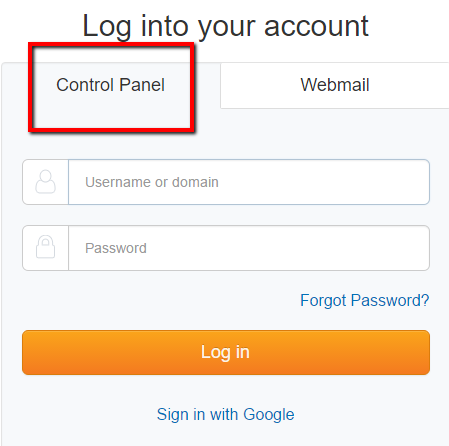 Once you have your iPage domain name, your next step should be to install WordPress. The process is actually quite simple, and made easier by iPage.
All you have to do is log in to your iPage account via this link. Make sure that you are on the Control Panel option, and sign in.
After you have logged in, make your way to the Website section of the Control Panel and click on WordPress. This will take you to the WordPress installer.
From here, you have two options: either use the free package to install it yourself or pay $199 to have iPage set everything up for you.
If you decide to pay the $199, you are finished with set up. If you want to do it for yourself, let's move on.
With the free option, your next step should be to enter in the domain name you just purchased to install.
Go through the installation steps, click Agree, and then Install Now.
The installation process should take 3-5 minutes. Once it is finished installing, click View Credentials on the top bar.
Your credentials have been created for you, and you can enter them to head into your WordPress dashboard.
In order to get into your WordPress login page, all you have to do is add /wp-admin/ to the end of your URL so it looks like this:
http://www.thisisyoururl.com/wp-admin/
And that's it! You've installed WordPress and you are now one giant step closer to running your own successful mom blog.
Next it's all about content, so create some quality content and really focus on connecting with your audience.
Your blog will be a success in no time!