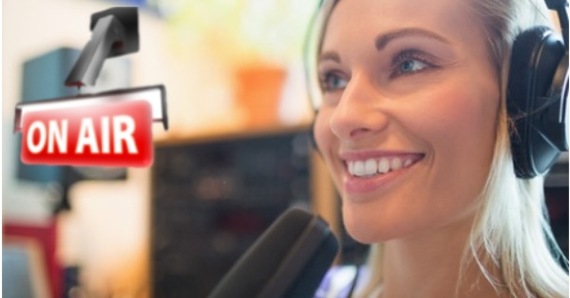 Let's be honest, it takes TIME to produce a quality podcast! Want to have a proven strategy, so your listeners enjoy a value-packed show, and you get to build awesome relationships with your guests?
I was in traditional radio for many years. Since 2007, I've taken my broadcasting know-how and incorporated it into our podcast. We walked away with the "Most Inspirational" podcast two years in a row (2014 and 2015), and "Best Overall" podcast in 2014 in the Podcasters' Paradise awards. And our biggest reward? The feedback from people who have been on the ReLaunch Show.
1. Introducing the guests - reading their bio
We've all heard shows where the host would read a 1-3 paragraph intro, before bringing the guest into the show. And, while it's usually done out of respect for the guest, to give him or her props for their accomplishments and to set them up for a killer interview, it's not necessarily the best use of the guest or listener's time, and from a radio veteran's perspective, it's not good radio.
What not to do:
Don't tell us about the guest's three best selling books, or about how they overcame failure, an injury, or a business collapse, get into the conversation and have them tell us.
Instead, do this:
Bring your guest in the show sooner, and involve them in their own intro. My guest intros are 1-3 sentences max.
2. Before you push RECORD
Read out loud, to yourself, your guest's intro 3-4 times before the interview starts.

Here's why:
You don't want to stumble over your words;
Your expert intro won't sound like a question - ex: "He wrote the book on how to generate a six-figure income?";
Your emphasis will be on the right word(s);
You want to pack your words with energy, enthusiasm, and certainty.
While this is a very easy thing to do, it's also an easy thing NOT to do. I've been on shows, when the host introduced me, it was like it was the first time they read my bio.
While most hosts are not going to have the time or resources needed to do an in-depth study of their guest, show your professionalism by reading the relevant material they send, and being familiar enough with it, so you can give them a brief, but complimentary runway into your show.
Bonus tip:
In the pre-show email communication, I request a 50-75 word intro/bio. I've had people send me volumes of information - prior shows they've been on, their eBook, physical books, etc. When this happens to you, don't feel like you need to sort through every single piece of it, just use the additional info as material to pull from.
3. How to guide your guest
Depending on your show's focus, many of your guests may not have the "chops" that seasoned speakers and media pros have, for being interviewed.
Not to worry though, your interviews can still be entertaining (that needs to come first), enlightening, and educational.

What not to do:
Don't ask broad, open-ended questions, that are hard to answer and aren't relevant to the show or audience. Ex: "Can you share with our listeners a little about yourself?" or "Can you give us a little background on how you got to where you are today?" These types of questions lack focus, direction and can make for a rough start to the conversation.
Don't assume your guest knows the best place to begin their story.
Instead, do this:
Walk them to it. Remember, the guest, experienced or not, will typically look to you for guidance. Make sure you set them up for success, by being a great guide.
Give your guest a frame of reference for where to start - EX: "When you got out of high school..." "Right before your accident..." "The day before you quit your job..." etc....
Be sure to let them know this ahead of time. This gives you flexibility and a place to go with the conversation.
Hope this has been value packed resource for you.
There is an art and a science to conducting good interviews. And, the better your interview flows, the more likely your guest will be to promote and share the episode with their fans and followers.
Don't leave the success of your show to chance. Follow these guidelines for a stellar and memorable (by the guest) discussion.
Want to read our short, actionable podcast tips? Get our best ones in our Facebook group.
Calling all HuffPost superfans!
Sign up for membership to become a founding member and help shape HuffPost's next chapter