Stay-at-home moms and dads probably know the feeling. It's always a challenge to stay productive around kids especially when they all have requests that needed to be fulfilled all at once!
For several years, I would juggle between my business and raising my kids. With being a single mom, it's not easy and I'd have to say hats off to all the parents who take on the challenge and stay sane.
I'd like to share with you some of the tricks that worked for me.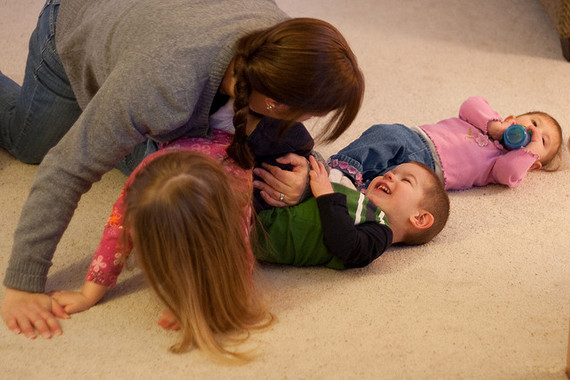 1. Reward the kids when they behave accordingly.
Nagging the kids when they do something wrong may give you short term and probably fleeting results but nothing beats treats. They will remember the time when they get rewarded for behaving and subconsciously, they will aim to keep doing the same good things they got rewarded for.
2. Make the whole disciple game, well, a game.
Don't miss out on the opportunity to bond with your kids especially during their developing years. If you need some quiet time for your Skype calls, instead of telling your kids to behave, why not give them a chance to get into your world so they would understand when you ask them to behave and be quiet. Once they understand what you do, they will remember the reason behind and they should behave accordingly by the time you ask them to behave.
3. Set fun activities as distraction.
It's probably an old trick of the trade, but it always works. Similar to that of #1, you may setup an activity where they could spend their time during the hours you needed some quiet time. There are many other ways to set distraction, but the most important thing to keep in mind is make sure there's another adult who can look after your kids when you can't focus on what they do to ensure their safety.
Single moms, work at home moms and dads, what are tactics have you used to keep yourself productive around your kids? I'd love to hear them!