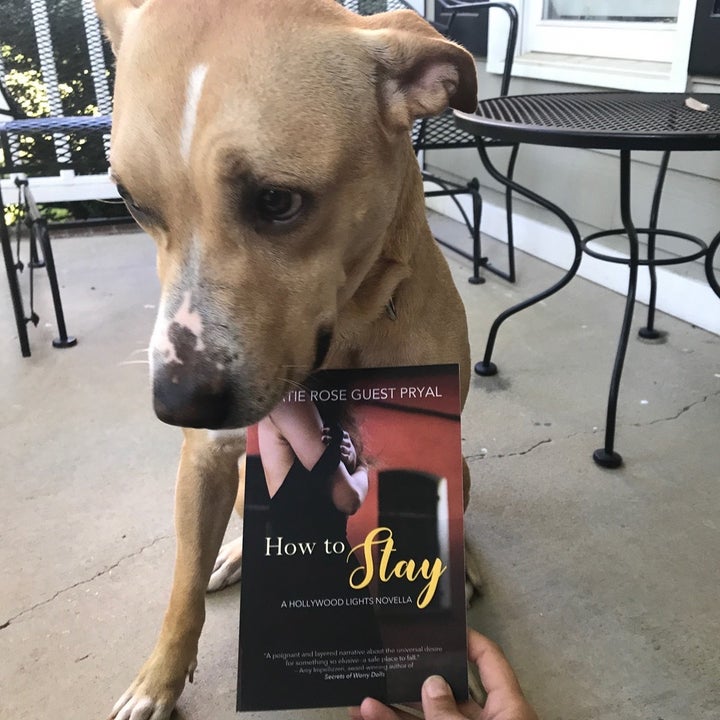 How to Stay is the latest novella from Katie Rose Guest Pryal's Hollywood Lights series. Here we meet Miranda George, the daughter and backbone of her family's successful law firm. Keeping her emotions in check helped Miranda to be in control and keep her family successful, but what if doing so costs more than she is willing to pay?
Let's start with dogs. I know you recently added writing partner, Corey, to your life. Was that before or after you created the scene stealing Lolly? What inspired you to include the lovely pit bull, and how is dog partnership treating you?
I love this question. Lolly, the hero dog of my latest book How to Stay, is inspired by a good friend's rescue pit bull who is, quite literally, the dog in the novel—same color, same name, even. I spent a week with Lolly (the real one), and she became my dog girlfriend. (You can check my old pictures on my Instagram feed.) I've always loved pit bull dogs because they're so chilled out and reliable. Plus, I just love dogs. (All animals, really, except roaches. I can't handle roaches.) So, recently, my kids turned six and eight, and they were finally old enough to be responsible with and respectful toward a dog. We adopted Corey from our local animal shelter. She's a Labrador and pit bull mix. She's wonderful around my kids and all kids, and she's very calm and loving. She sits on my feet under my desk when I write. Basically I'm in love. I should probably stop gushing now.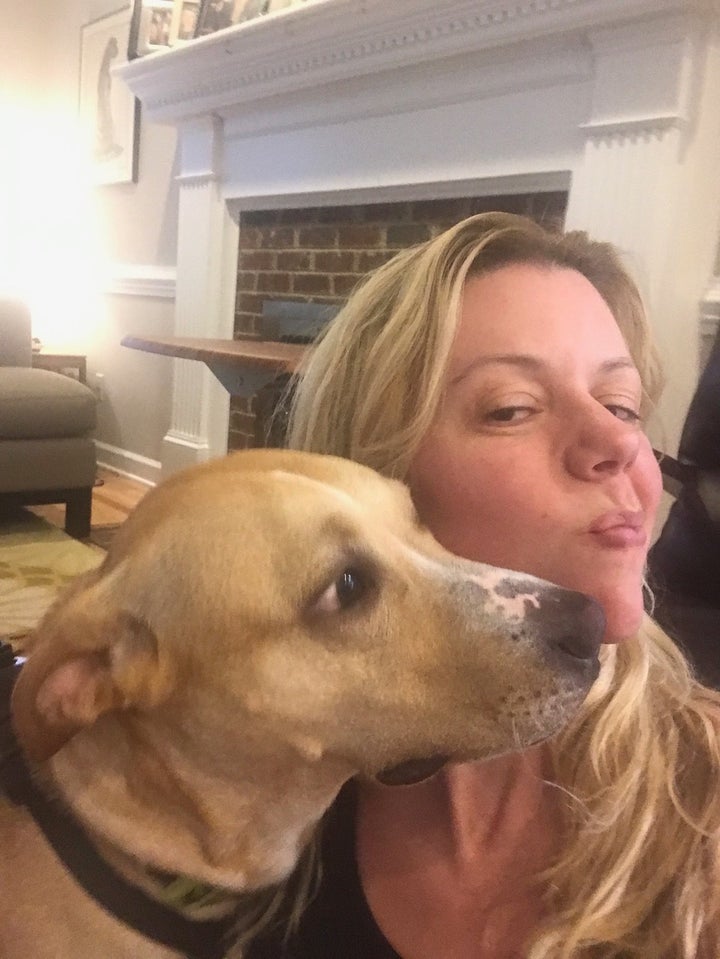 You have a history of creating very strong female characters that are reluctant to fall in love or trust the men that want to be in their lives. I love their strength and their ability to still learn. What do you hope these characters are saying about trust and learning to stay?
Are you saying I have a type? I'm just kidding; I totally do. I actually have a theory that every author tells the same story over and over in different ways. People argue with me about this, of course, but I don't think it's a bad thing at all. It's why we love a certain author's stories. They speak to us, over and over. One author favors outcasts. Another, damaged goods. Another, reluctant heroes. And there's nothing wrong with that.
To answer your question: I want to show that it is possible to change. That we are not fixed creatures. That we can become more than we are now, or something different and better if we want to. Every one of my heroes faces a challenge where she has to decide whether she's going to continue on the same safe path or do something new and ultimately better. Even if it scares her.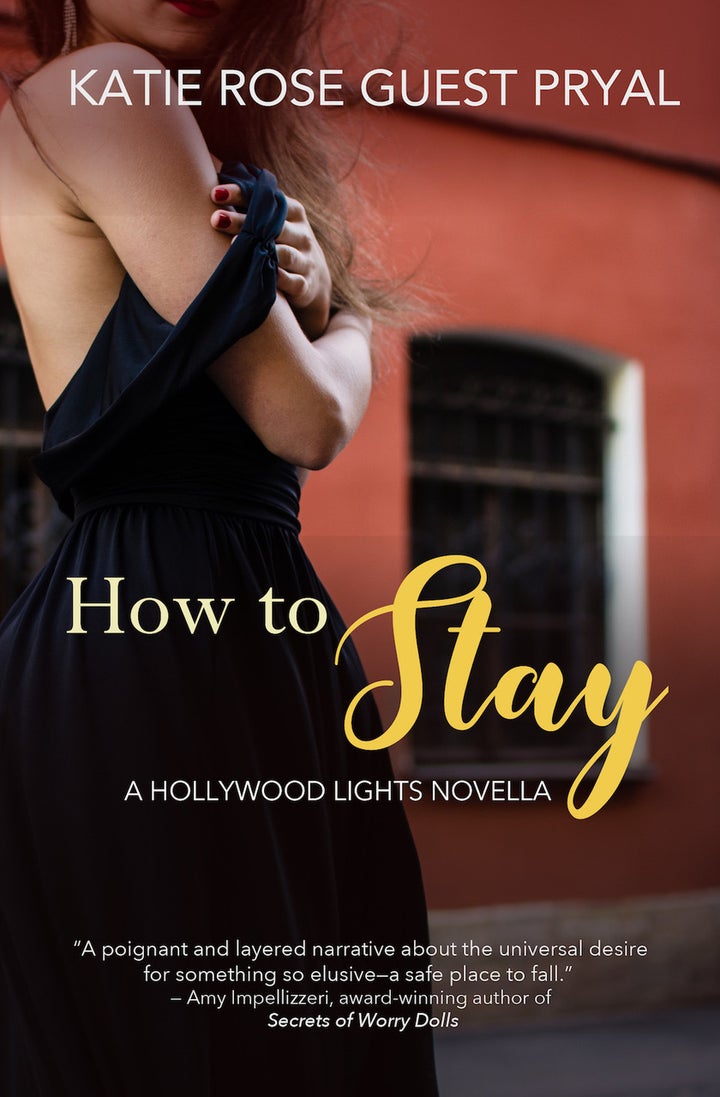 Where you headed next? Will there be more in the Hollywood Lights series?
So many things—I'm almost finished with the next novel in Hollywood Lights, and I'm planning the one after that. For those who have been reading all these years, the sixth book is looking like the last one. (Oh no!) I have another novel—mature YA this time—with a literary agent, and I have a nonfiction/memoir book also coming out this fall, called Life of the Mind Interrupted: Essays on Mental Health and Disability in Higher Education. In that book, I argue that higher education, and society as a whole, must work harder to treat people with disabilities more humanely. After these next three novels, I have no idea what's next. That's really far ahead, even for a super-planner like me.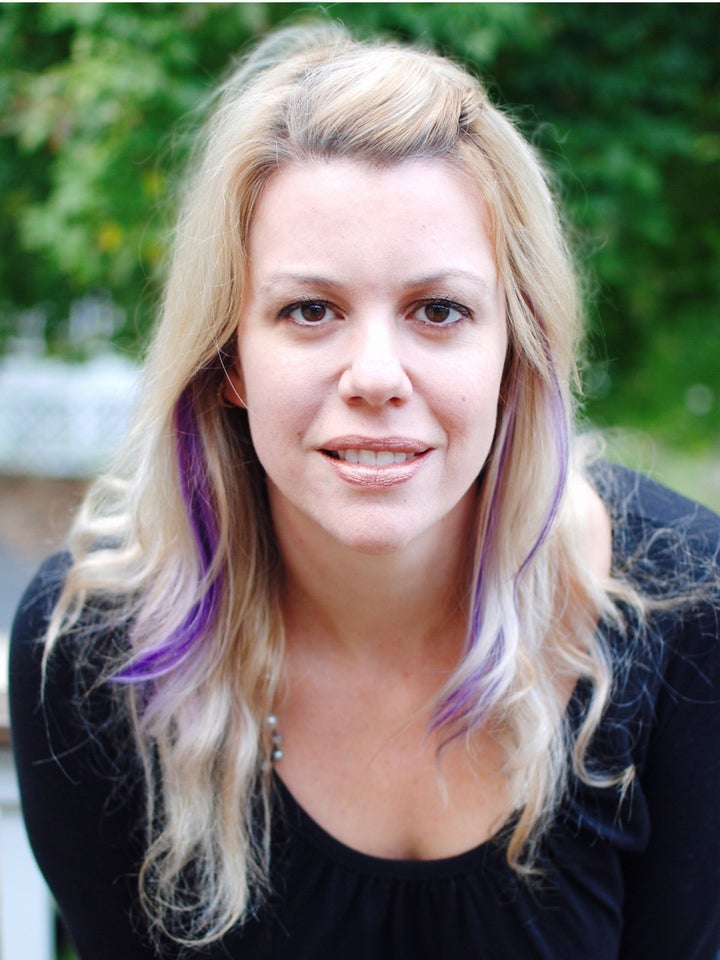 Popular in the Community