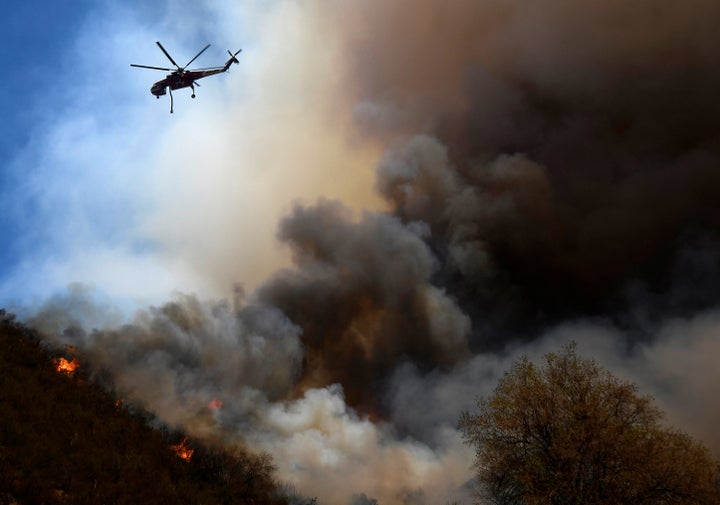 August is peak wildfire season in the western United States, and unfortunately for those who like to enjoy the summer weather, that means staying indoors whenever a new wildfire starts burning.
The recent Sand fire, located 37 miles north of downtown Los Angeles, burned more than 41,000 acres, prompted the evacuation of 20,000 people and destroyed 19 homes. The Soberanes wildfire, in Garrapata State Park just north of Big Sur in California, has burned over 45,000 acres and is only 25 percent contained. But large wildfires can also cluster in parts of the country, like the High Plains, Hawaii and Nevada, Oregon, Idaho, the Tennessee Valley and southern Appalachians.
Aside from wreaking havoc on wildlife habitats, displacing people from their homes, and even killing people (as both the Sand and Soberanes fires did), wildfires can also be a major health risk even for people who live hundreds of miles away from the burning.
This is what wildfires can do to your health
Fine particles in wildfire smoke can cause burning eyes, coughing, sore throat, irritated sinuses, headaches, a runny nose and bronchitis. In people with pre-existing conditions like asthma, chronic obstructive pulmonary disease, congestive heart failure and chest pain, fine particles can also exacerbate these diseases and cause even more serious symptoms like shortness of breath, chest pain, fatigue and heart palpitations, notes the Environmental Protection Agency.
Older people are also at greater risk of harm from inhaling wildfire smoke because of their increased risk of heart and lung disease in general, as are children whose respiratory systems are still developing.
However, there's little scientific research on the cumulative effects of being exposed to wildfire smoke year after year, so we can't know for sure if there are any longterm health effects for those who live near forests prone to fire, says Dr. Rick Kreutzer, chief of the division of environmental and occupational disease control at the California Department of Public Health.
But, Kreutzer said, most experts consider the health consequences of wildfire to be short-term.
If a person suffered damage from one fire, then was exposed to a second fire one, two, or five years later, he said, "the conventional thinking would be that your lungs would have repaired themselves [by then]."
Coco Liu, a researcher who specializes in environmental health at Johns Hopkins University, agreed. In a review of 61 studies on the link between wildfires and human health, Liu concluded that while scientific studies link wildfire smoke to a significant increase in respiratory diseases and hospital admissions for respiratory reasons, these studies only look at the short-term and do not calculate compounded effects over long periods of time.
"The papers in general found that if you're exposed to wildfire smoke, you're essentially going to the hospital [more] often than others," she said.
If you live near a wildfire, this should be the first thing you do each morning
If there's a wildfire in your region, escape dangerous gases and fine particles by staying indoors on days when you are advised to do so by your local air quality report. The federal Air Quality Index has a database for each day's advisory searchable by zip code, and recommends staying indoors when the quality hits an "unhealthy" level.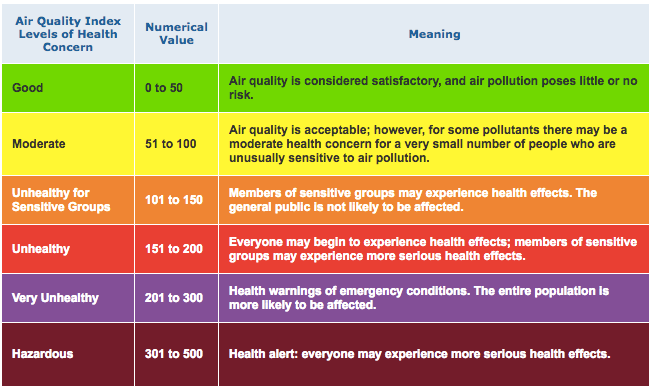 It would be smart for people living in wildfire regions to check the Air Quality Index report daily during a wildfire, as if they were checking the weather, Kreutzer said.
But Liu also points out that proximity to a wildfire doesn't mean much when it comes to its potential health risks. Fine particles can travel for a few hundred miles when the weather is dry, she said, so people should check the Air Quality Index if they notice a smell or haze in the air ― even if they haven't heard any news of a fire yet.
"One big problem with wildfire smoke is that it might not necessarily come from a fire nearby; it could be from a far away place and the smoke just floated onto your town," Liu said. "If you notice any change in air quality, try to stay indoors and try to protect vulnerable people like children, very old people or people with pre-existing conditions."
How to stay safe indoors
Once you're indoors, ensure the air you're breathing is as clean as possible by keeping doors and windows closed and running an air conditioner with the fresh-air intake closed. Don't use candles, fireplaces, gas stoves, or a vacuum, because it stirs up dust particles, and don't smoke.
If you experience symptoms like a burning eyes, use over-the-counter eye drops, drink water and run a humidifier to reduce redness and tearing up.
Common dust masks, like the those found at your local hardware store, aren't designed to protect your airways and lungs from fine particles in wildfire smoke, notes the Centers for Disease Control and Prevention. Wet towels and bandanas won't help either, because it doesn't stop the finest particles from entering your lungs, so don't let these coverings give you a false sense of safety from wildfire smoke.
If you must be outside for some reason, the only masks that can protect your airways and lungs from fine particles are called particulate respirators, and are labeled "NIOSH" and either "N95" or "P100," but CDPH notes that these masks do not come in sizes for young children.
People who live in neighborhoods that are near forests at risk of wildfires should have supplies and plans in place for the day a wildfire comes knocking at their door.
"Anyone who lives in an area with heavy forest and the potential for wildfires really should think about what kind of emergency supplies they should have, what kinds of emergency medications they should have, what kinds of steps they can take to reduce the effects of a wildfire on their property if one were to occur and what kinds of routes they would take to evacuate if necessary," Kreutzer said. "People often neglect to do that, even when all the signs of high risk are there.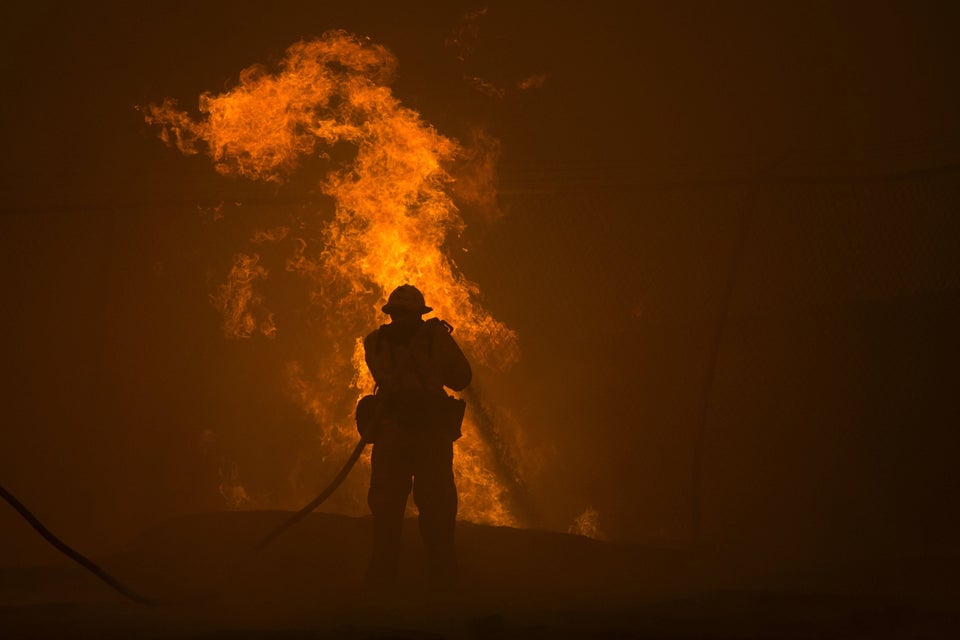 Los Angeles-Area Wildfire Consumes Landscape