Got that sinking "Sunday Night" feeling in your stomach? Here's how to fix that.
If you spend Sunday nights with your stomach in knots and your mind racing about all the possible, terrible things that might happen to you in the week ahead, chances are that there's an area of your life that you're unhappy with. The hardest part about changing your life for the better is acknowledging where things aren't working, and then facing the possibility of having to make some changes. Sometimes, this might include taking on some risk and pushing yourself outside of your comfort zone.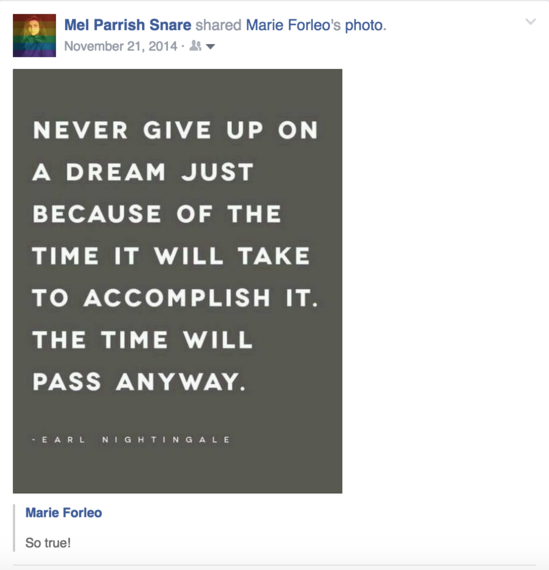 This is a meme generated by Marie Forleo that I posted to Social Media not long after I decided to take a foray into the fashion world. It's true that dreams take time to manifest. In my case, it was over 15 years. Read more about my journey in my post, "Why Not You?".
The struggle to change one's life is one that I'm intimately familiar with. A year ago, I was working at a breakneck pace, spending many weeknights away from my husband on business travel, and feeling like a fraud in a professional environment that felt very constricting. Today, I'm living my dream of pursuing a career as a Plus Size Model, my home life and my relationship are better than ever, and I'm pursuing all kinds of creative endeavors that make me feel switched on and vibrant!
Maybe your life doesn't need an overhaul, the way that the career sector of my life did, but don't kid yourself into thinking that those Sunday night feelings aren't eating away at you, or that they're magically going to dissolve on their own, without you taking any kind of action.
Deciding to break from my trajectory as a consultant to Military / Government clients in D.C. to pursue a career in Fashion in New York City was a very daunting, frightening prospect. Making a change required lots of time, energy, emotional fortitude, and an amazing support system--without the help of my agency, friends, family, and husband, I don't think I would have made it through the past year! But having a life that I'm excited to wake up to each and every morning makes it all worth it.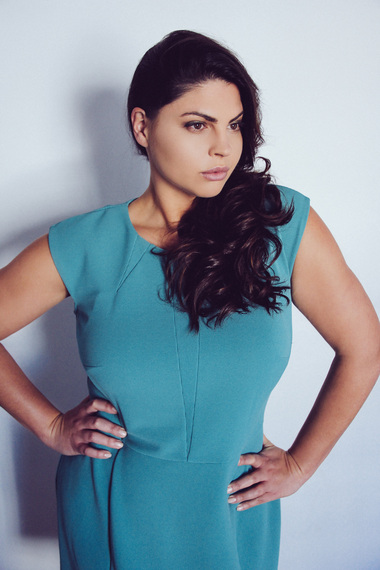 This photo was shot by Lily Cummings -- she asked me to embody a D.C. Socialite. To me, that meant a woman who wasn't afraid to let people know exactly what she wanted, and to go after it. I love this photo because Lily was able to draw out an inner strength in me that extended far beyond a single frame, and it helped propel me through the early months of my modeling career.
If you spend your Sundays dreading the week ahead, it might be time for you to embark on your own journey of transformation. It's time to start examining your life, asking tough questions, and leaning on your loved ones to support and guide you through the process. You may also need to look at your checkbook and start shoring up a slush fund, if your transformation involves a career change, as mine did. While changing your life is often a scary and messy process, it's also really exciting once you finally declare your intention and start the journey!
Going after what you really want might be the scariest thing that you ever do. But the alternative is suffering through a life of Sunday nights spent dreading what lies ahead. Do you have the courage to change course?