This is the first entry in a weekly series of interviews with media veterans, offering in-the-trenches advice to help PR people be less irritating -- and more successful -- in their careers.
Whether you're a new graduate wondering if Public Relations is right for you or a young professional trying to move up the ranks, there is one core truth you must embrace early on: reporters hate PR people. We score up there with telemarketers and meter maids.
And while some see the need for public relations slipping with the rise of digital, mobile and social media, the Bureau of Labor Statistics predicts that job opportunities for public relations specialists will grow nearly 25 percent through 2018, much faster than average. That demand will far exceed the supply of qualified candidates.
Meet Dice, Slashdot's Nick Kolakowski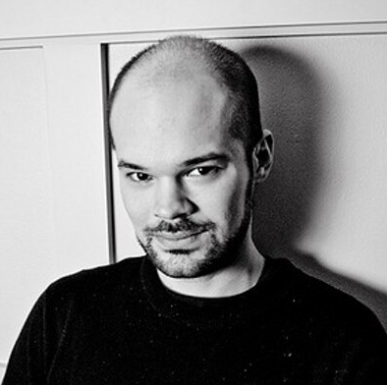 If you're a PR professional working anywhere in the world of high-tech, you know the name Nick Kolakowski. Over the past few years, Nick has become synonymous with the site Slashdot, a technology outlet with a community of over three million fiercely engaged readers. Today he's the editor for Dice, an affiliated tech-focused outlet, with a jobs, recruiting and startup focus.
In his role, Nick gets thousands of pitches every month each hoping to snare a bit of free publicity for sometimes interesting, sometimes useless, bits of news. The volume is high, turnaround time short, however it's the process itself that still drives him.
"Writing is something I've always pursued, so becoming an editor and reporter was a natural offshoot," Nick says. "Seeing the various elements of a story -- the writing, the interviews, the images -- finally come together into a cohesive whole, and then seeing how the audience reacts to the final product is by far the most rewarding."
Nick began his career with The Magazine Group, which produced publications such as WebMD's print magazine and Washington Flyer. He's freelanced for The Washington Post and Washington City Paper. Nick moved to New York to become an editor for the late Doubledown Media. Based in Brooklyn, he was a senior editor for Slashdot for the past two years before moving over to Dice.
On the topic of PR, Nick feels there's a wide gulf between the ones who do their jobs effectively and those who haven't really taken the time to learn the particulars of their craft.
"PR people perform a necessary job, but for every PR person who effectively answers queries, puts reporters in touch with sources and provides information, there are just as many who e-bomb off-target press releases to a poorly cultivated list of contacts and call it a day," he says.

In fact, for every one on-target pitch he receives, Nick gets hundreds that are grievously off-target.
"Either the PR person doesn't understand what I cover, is pitching a story that no reporter would ever take, or does something even more egregious -- like misspells my name or gets my publication wrong," Nick adds.
With so many new publications popping up and news cycles moving faster than ever, it's tempting to take the spaghetti on the wall approach -- throw the story against a wall of media and see what sticks. Each agency's DNA is different and some actually encourage this practice. I would be a liar if I didn't admit to being guilty of it in the past myself. After all, PR pros get accustomed to radio silence on the other end of these type of pitches or the terse "not my beat" response.
But the damage can be permanent. Once you get on a reporter's spam list it's hard to get off. And at the end of the day, one or two high-quality pieces of coverage are far more valuable than a dozen press release pick-ups -- especially if you're pissing off your most important audience.
Learn to Say "No"

Anyone working in PR knows that one of the most challenging tasks is to balance the desires of the client with the actual news value of the information. This is where the "relations" part of media relations comes in. Clients look to you not only to be the megaphone for the story, but also to provide expert guidance on the news quality, best output options and possible impact of that story as well.
"The worst pitch I ever received was a PR person who honestly expected that I'd produce a slideshow of the mid-level executives of a mid-level, enterprise-centric tech company," Nick shared. "When I asked why we would ever do a story like that, she responded that the client wanted the idea pitched around -- and that nobody in her PR organization felt that they could push back."
Managing executive expectations isn't always easy. Nobody wants to tell the person signing their paycheck that they're idea is bad. But as any good PR person knows, at the end of the day you actually have two bosses -- the client and the media. It's a two-sided equation that requires the PR professional understand the client's genuine needs (not merely their desires) as well as the needs of the media they're targeting.
"My best advice is to take the time to actually know the reporters they cover -- taking the time to create a relationship can pay long-term, continuous dividends."
Know what type of stories the publication covers
Research recent articles from the reporter
Check spelling of reporter's name and that you have the right publication
Don't pitch stories without any news value just because the client asks
Look at the long-term relationships over the short-term coverage opportunity
Popular in the Community