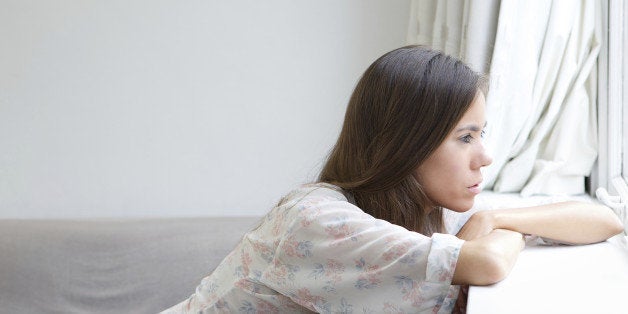 Violence against women and girls (VAWG) -- the systemic abuse and enslavement of females -- represents one of the world's greatest moral challenges. In the 20th century, violence against women has been criminalized in the developed world and sizeable resources have been provided by the United Nations, non-governmental organizations and governments to increase public awareness about the issues.
But the facts are discouraging. Women ages 15 to 44 are more likely to become victims of rape and domestic violence than they are to be afflicted as the result of cancer, car accidents, war and malaria. Girls are three times more likely to be malnourished than boys. Of the world's 130 million out-of-school youth, 70 percent are girls. Each year, roughly two million girls between 5 and 15 are trafficked, sold or coerced into the sex trade. Girls are disproportionately affected by harmful practices such as slave or forced labor, rape, early and forced marriage, honor killings, the abortion of female fetuses and female genital mutilation.
I recently completed a White Paper for Global Solution Networks (GSN), a non-profit group run by University of Toronto Adjunct Professor Don Tapscott in collaboration with major corporations and the World Economic Forum. GSNs are emerging networks of non-state, non-traditional players who are addressing global problems in unique, digitized and more effective, ways.
My paper defines what traditional institutions and governments are doing to address this issue, and what new, digitized networks are doing that can advance the agenda. I examined the ecosphere of activists and networks and chose to profile six organizations tackling problems from unique perspectives with unique tactics. The paper concludes with some important deliverables that could help the most effective networks scale and finance themselves to accelerate progress.
My six organizations are:
Vital Voices, an advocacy network that identifies and mentors female leaders.
Amnesty International and Human Rights Watch, critically important watchdog networks that act as media and advocates in regions where there are neither.
Women Living Under Muslim Laws -- a network that provides solidarity and research in 70 countries.
SafeCity and HarassMap -- networks that provide crisis mapping to help women navigate dangerous cities.
Tau Investments -- a network that hopes to incentivize global supply chains to stop using forced or slave labor.
Anonymous and other vigilante networks that pursue perpetrators and seek justice for victims.
My research determined that there were a number of important deliverables that corporations, and these organizations, can undertake to bring about faster and better results.
Two important innovations would be to create a world crisis map and to create a crowd-funding site dedicating to financing worthy projects, individuals and organizations in this space.
Google, a sponsor of the Global Solutions Network project, would be ideally positioned to create a world crisis map. This would be a ubiquitous, real-time service that would help police but, more importantly, assist women and girls living in dangerous parts of the world. Such maps have sprung up in several cities that highlight rapes, assaults, poorly lit areas, poorly policed areas and incidents reported by citizen-activists. Without such a tool, millions of women and girls must travel to work or school through dangerous areas without protection or warnings.
Another critical development initiative is to create a crowd-funding site that would help raise funds for groups, projects of individuals dedicated to the cause. Too many of these organizations do not have the funds, or expertise, to be effective.
A crowd-funding site would address their inability to tap financially into the global concern about the issue as well as their inability to scale themselves or operate efficiently and properly.
A Violence against Women crowd funding website would also impose discipline and eliminate fraud by screening requests for funds and rejecting frivolous or suspicious ones. It would require disclosure of financial statements, staffers, backers, projects and then require follow up to publish whether goals were met on budget and on time.
Currently, fundraising is impossible for start-ups, and, in tandem, is often unfair to donors because execution and results are not transparent. A website such as this one would meet the needs of charities and donors alike by imposing discipline on the participants and information for those who wish to give money.
Clearly more must be done to change practices and improve the lives of millions of women and girls. Enlightened institutions and governments are not enough to do the job, which is why the creation and fostering of global networks that address the challenges in unique ways are necessary. Many are doing wonderful work and making a difference, but they need more resources, scale and support.
Read the full report here.